1. What is W3layouts?
W3layouts is an initiative of Hidayath to provide free web designs with WordPress support that are cross-device support.
2. Is W3layouts Templates Really Free?
Yes, all our templates free to use for both commercial and non-commercial, but you have to provide a backlink to w3layouts.com which is already included in the footer design by w3layouts.com don't edit or remove it.
3. I want to Help W3layouts, How can I?
You can help w3layouts By
1. Pay for the Template you use.
2. Contribute Design inventory like stock photos, Icons, or PSD designs with full rights to w3layouts
4. I want to remove the w3layouts.com backlink from the footer.
Pay us $10 per template removing backlinks. You can see the Add to Cart button on every template page. just add it and Pay to buy the template.
5. Is these templates work on IOS and Android?
Yes, w3layouts templates work with all smart mobiles. To, support all the devices we are providing complete responsive templates which will be displayed on smartphones, computers, and tablets.
6. What is a Web Template?
A web template is a responsive design that can be used to build your own website. Users visiting the website from desktop browsers can view the Web template with a full-fledged view. where mobile and tablet users may see the optimized version of the actual web template.
7. What is a Mobile Supported Template?
Mobile supported template should compatible with smart devices like iPhone, android, windows, and devices which support touch, HTML5, and javascript. In Smartphone templates we may have included some gallery scripts which work with javascript like JQuery. Every template of w3layouts is optimized to work with your smartphone.
8. When we load a template with poor data connection?
Responsive design is good for users having speed network connection (WIFI, 4G, 5G). Responsive design will load the whole HTML, CSS, and images that are used for desktop design, users in slow data connection will have to wait and spend a lot of data, time, and money to load the page. To save users Money and load time we have to use a separate structure depending on device compatibility.
9. Do I need any database?
No, the database is not necessary for your HTML projects. But, for a WordPress theme database is required to make changes locally to your project.
10. Do you provide WordPress Themes?
Yes, we provide both HTML and WordPress Themes (launched in 2020). you can get amazing WordPress themes here.
11. Under which license you are providing these templates?
W3layouts templates are under license. Two individual licenses for both paid (Liberty) and Free (starter).
12. How to unsubscribe from w3layouts browser notifications?
1. On the website, you want to unsubscribe from
2. Click on the lock icon on the URL bar
3. If the notifications are allowed by you – select one from the dropdown options
Ask (Default)
Allow
Block
4. Select Block to unsubscribe browser notifications
13. Where is my Invoice(Bill)?
Go to w3layouts.com/my-account/orders/ My Orders and click on the invoice, Your invoice for the purchased template will be provided in PDF format. Please refer to the screenshot below.
14. How to delete my account?
To delete your account, go to account settings by clicking on the profile image at the top right of the W3Layouts home page.  
You'll be moved to the dashboard of your account where you can find the "Delete Account" option, select delete account then you'll be asked your password to confirm your account deletion.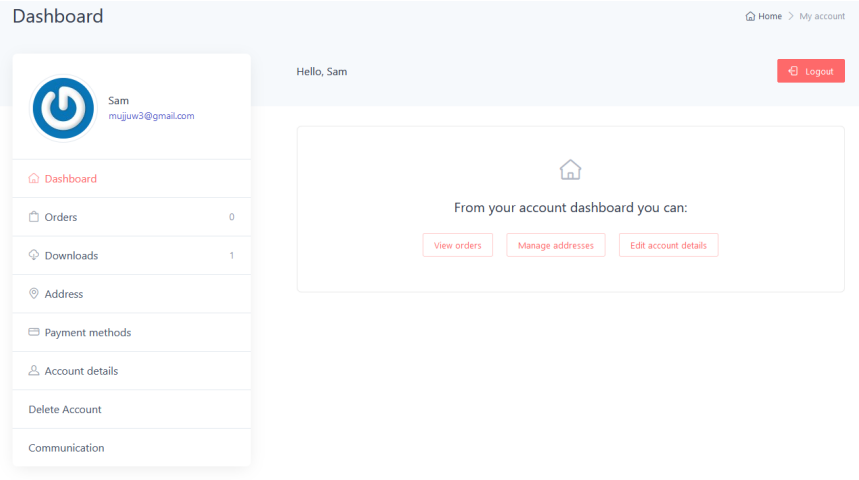 Provide your password and click confirm button to get your account deleted. 

What if you login with social media? 
If you log in through social media accounts like Gmail, Facebook, Twitter, and GitHub. There will be an interruption while deleting the account to avoid such an issue you need to generate a new password.  
So, how to generate a new password for a social media logged-in W3Layouts account.
Go to the "lost password?" option on the login page submit your Email id registered with your social media click on reset and generate your new password through the link which is received on the email. 
After generating the new password, you can delete your account using this newly generated password.