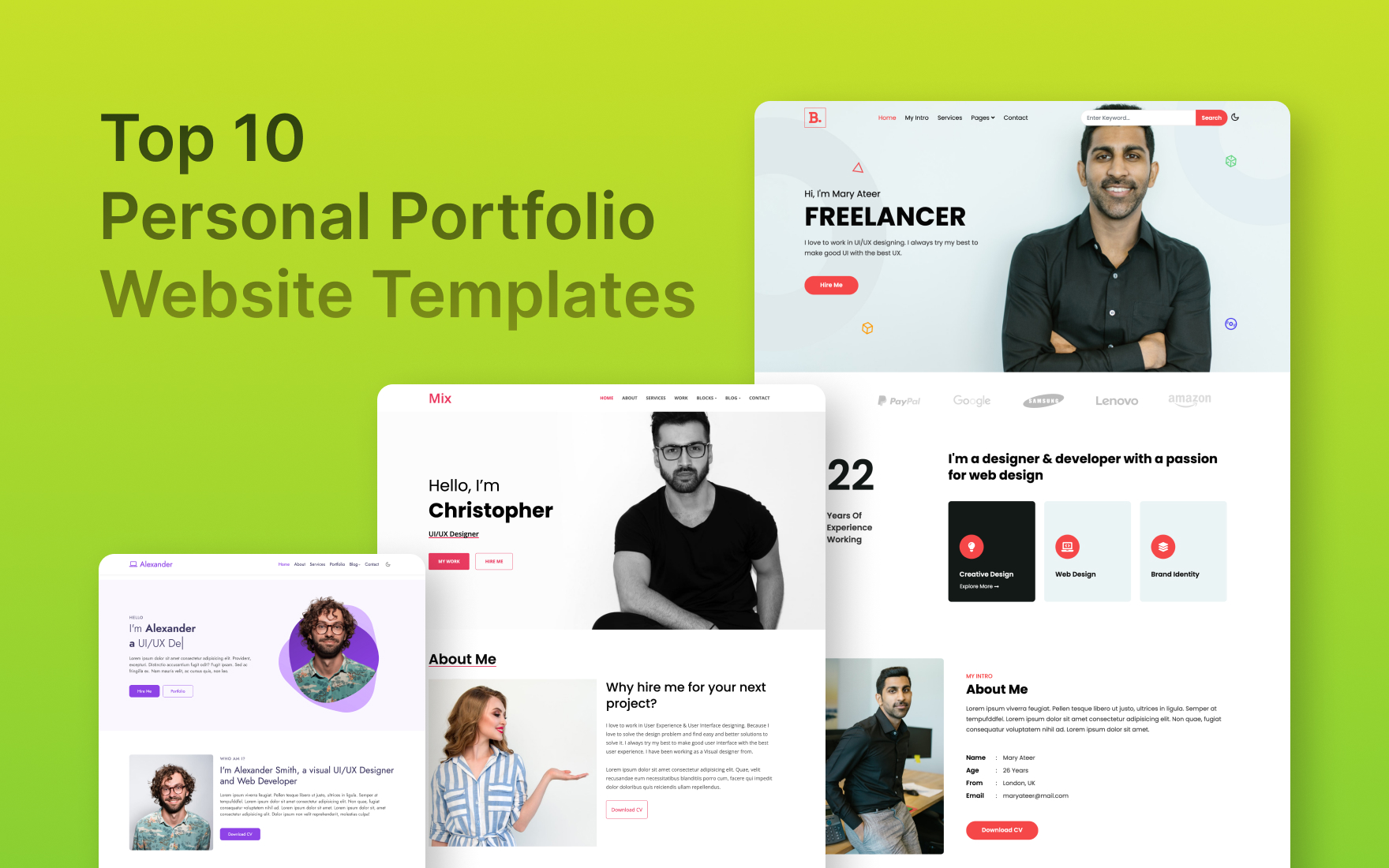 In the era of digital self-expression, a personal website serves as your virtual identity, a canvas where your story unfolds, and your passions find a home. W3layouts, a trailblazer in the realm of website templates, offers a curated collection specifically designed for individuals seeking to carve their digital niche. These personal website templates seamlessly marry aesthetics with functionality, providing a spectrum of options suited for all categories of individuals.
Unveiling Your Personal Canvas:
A personal website is more than an online portfolio; it's a dynamic space that encapsulates who you are, what you stand for, and the expertise you bring to the table. W3layouts understands the nuances of personal expression in the digital landscape, and its collection of templates reflects this understanding.
Key Features:
Visually Striking Designs: Each template is a visual masterpiece, crafted to captivate and engage. From vibrant and colorful themes to clean and minimalist layouts, these designs cater to diverse tastes.
Responsive and Bootstrap-Powered: In the age of mobile browsing, W3layouts ensures that your personal website looks impeccable on all devices. With responsive design and Bootstrap integration, your online presence is accessible anytime, anywhere.
Multiple Pages for Comprehensive Content: Whether you're an artist showcasing your portfolio or a professional presenting your resume, these templates come with multiple pages. This allows you to present detailed and comprehensive content, ensuring your visitors get a holistic view.
Versatility for All Categories:
W3layouts' personal website templates cater to individuals across various sectors. From Freaky's pinkish theme catering to a female audience to UI Portfolio's iconic design for those aiming to make a lasting impression, the collection spans industries and professions.
Ease of Use:
Building a personal website shouldn't be a cumbersome task. W3layouts ensures that even those with minimal technical expertise can effortlessly create an online space that speaks to their identity. The templates come with user-friendly features, allowing for easy customization and personalization.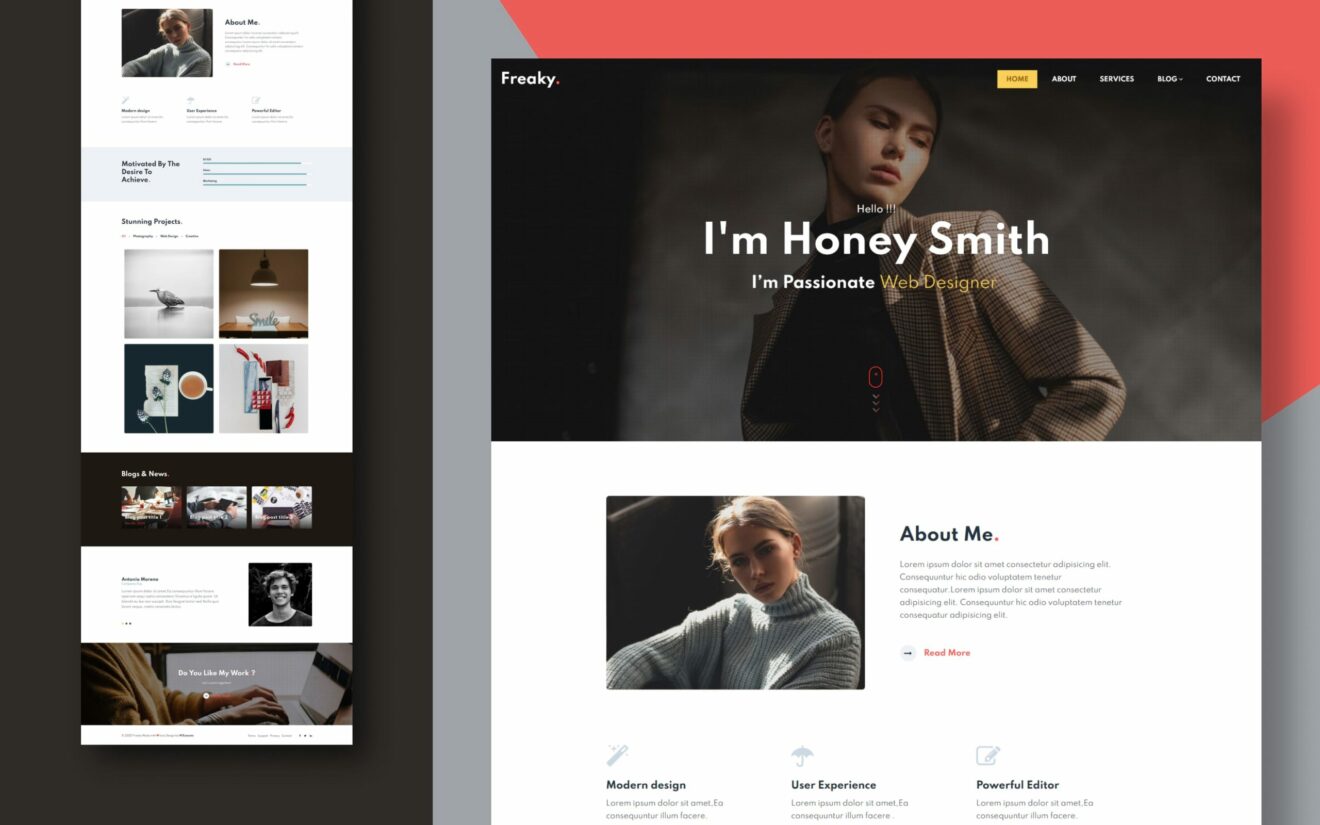 Description: Freaky is a visually striking and pinkish-themed template designed to appeal to a female audience. The elegant design and vibrant colors make it a perfect choice for those looking to express their personality with style.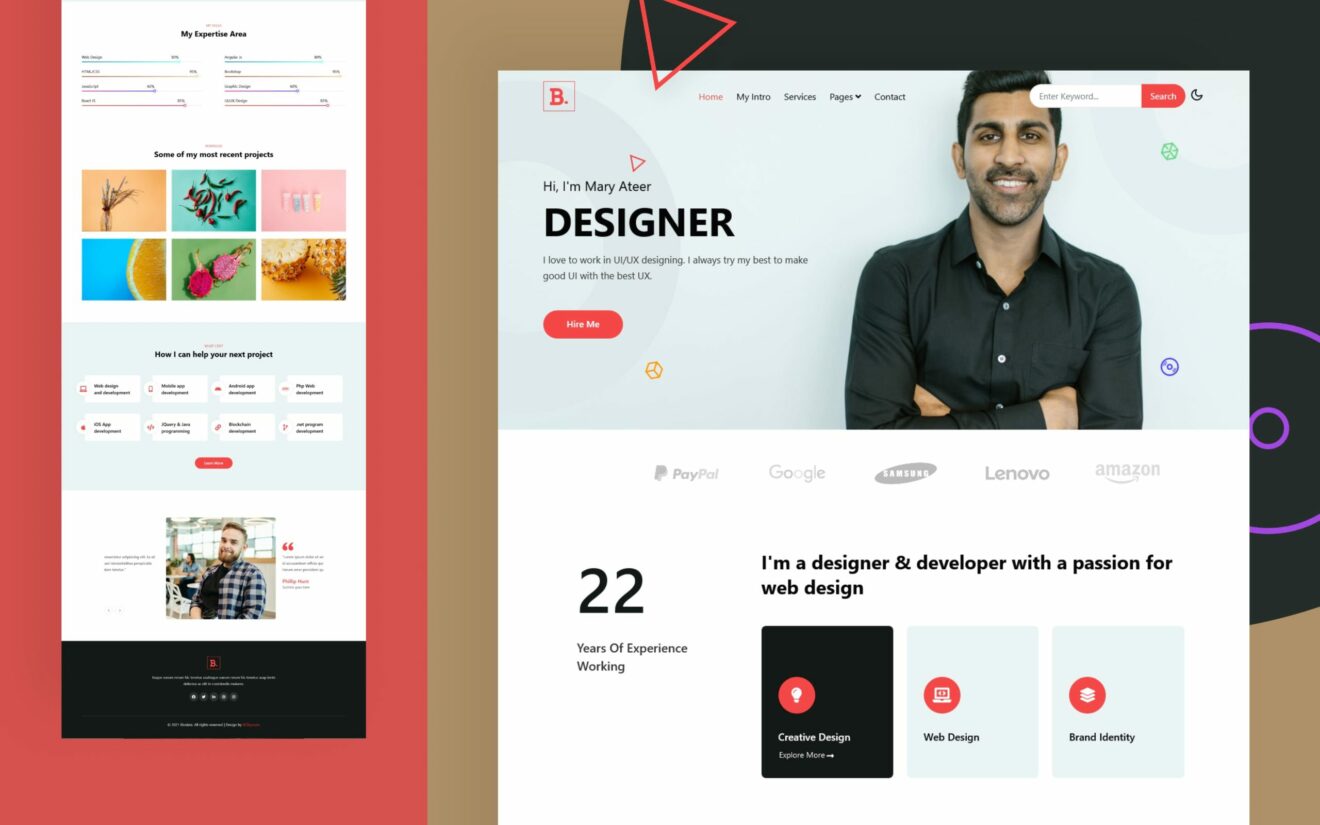 Description: Biodata is a highly popular template, loved by many users. With a clean and modern design, it's a personal portfolio template that not only looks good but is also highly functional. Its multiple pages and mobile-friendly design ensure a seamless user experience.
Description: Reprise stands out with its beautiful and colorful design. Tailored for the personal category, this template exudes elegance. The vibrant color scheme adds a touch of sophistication, making it perfect for personal websites seeking a refined look.
Description: UI Portfolio is a personal website template that enhances your iconic online presence. With a simple flat design, it achieves a professional and pleasant look. The template's multiple pages provide ample space to showcase your achievements and portfolio.
Description: iPortfolio combines simplicity with a pleasant look, making it ideal for personal websites. With multiple pages and a flat design, it offers a straightforward yet attractive layout. Its simplicity adds to its versatility, suitable for various personal categories.
Description: Alexander boasts a modern design that adds a touch of attractiveness to your personal website. Its clean layout and strategic use of elements make it more visually appealing, creating a professional and engaging online presence.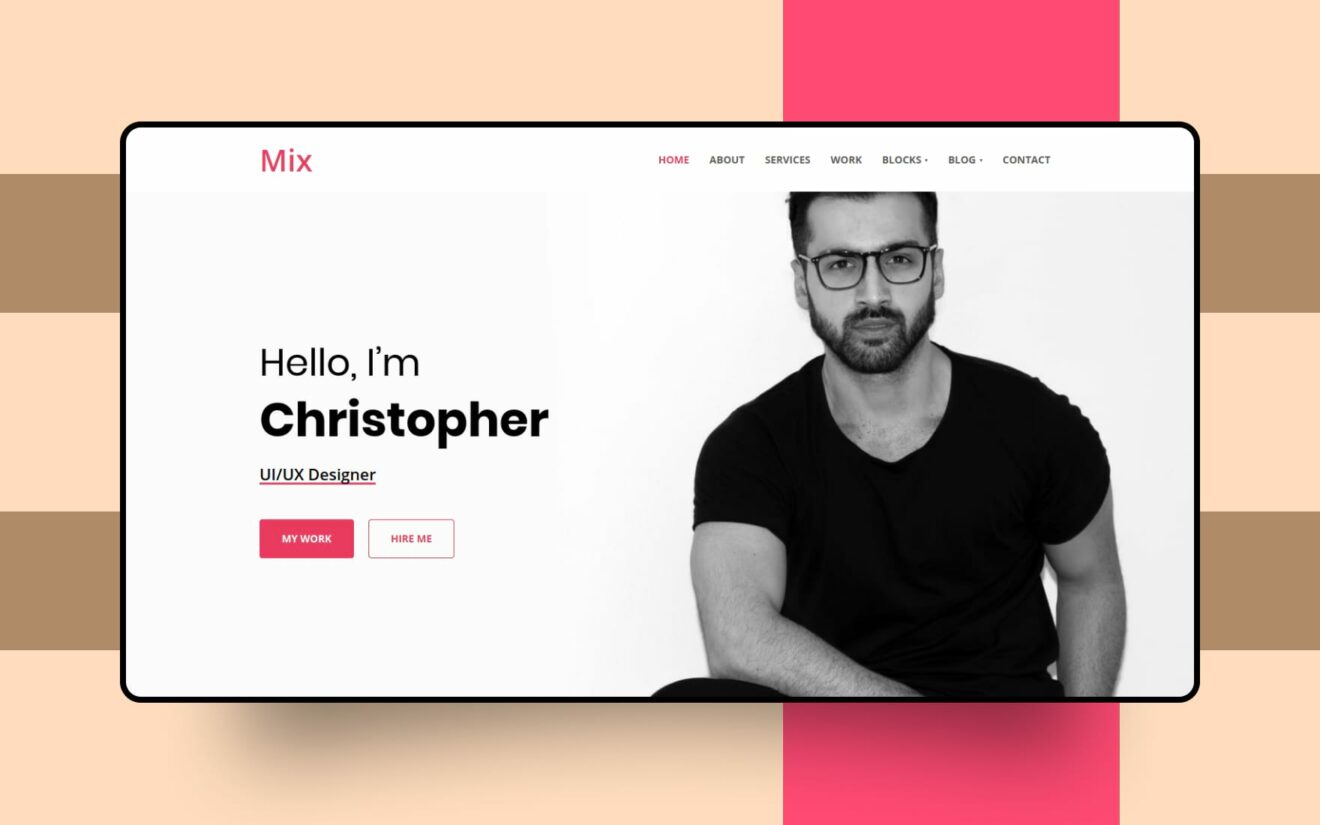 Description: Mix is a personal website template with a flat UI that captures attention with its eye-catching design. Its simplicity is complemented by an attractive layout, making it an excellent choice for those who prefer a clean and modern look.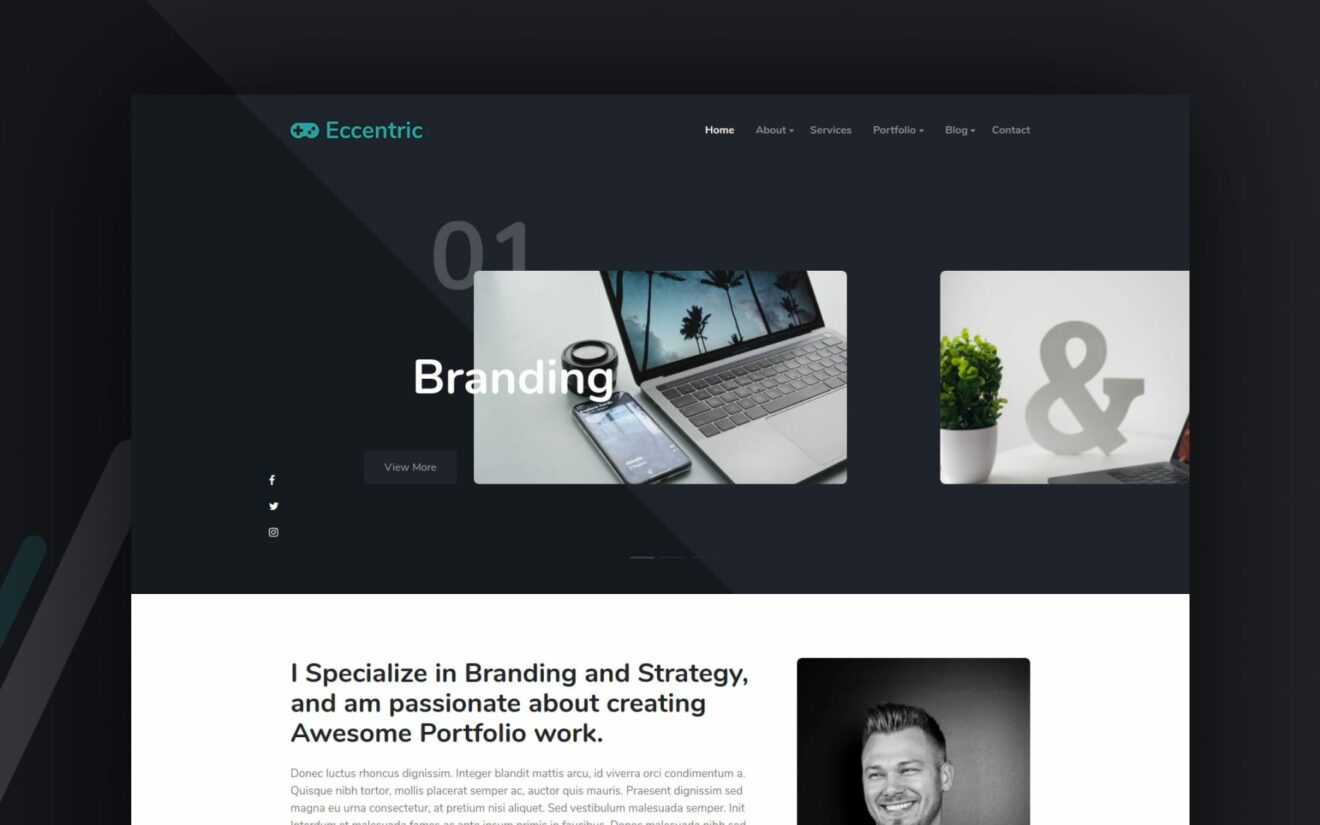 Description: Eccentric is a portfolio template that brings an official touch to personal websites. With a sophisticated design, it's perfect for individuals looking to present their work or achievements in a professional and organized manner.
Description: The client is a beautiful portfolio template with a blue-themed design that adds elegance to your website. Its responsive and Bootstrap-powered structure ensures a seamless experience across various devices.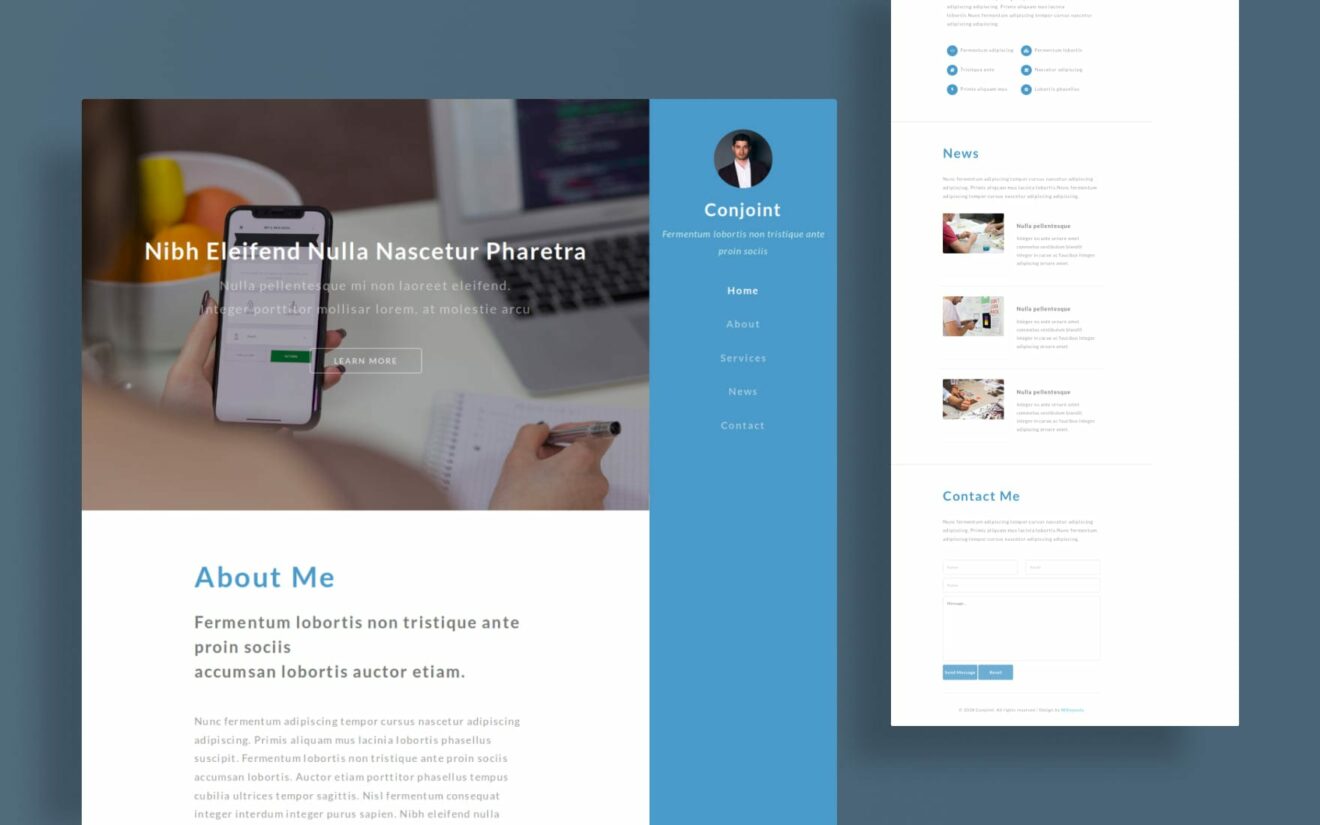 Description: Conjoint is a personal website template with a limited yet impactful set of pages. Its simplicity, combined with a flat design and Bootstrap responsiveness, makes it a versatile choice for personal websites across different categories.
Uses of Personal Website Templates:
Professional Portfolio: Showcase your work, achievements, and expertise in a visually appealing and organized manner.
Resume and CV Presentation: Create a digital resume that stands out, complete with your skills, experiences, and professional journey.
Artistic Expression: For artists, photographers, and creatives, these templates provide a captivating canvas to display your work.
Online Presence for Professionals: Whether you're a consultant, freelancer, or entrepreneur, a personal website establishes your online presence and credibility.
Blog and Personal Branding: Share your thoughts, ideas, and experiences through a blog, contributing to the growth of your personal brand.
In essence, W3layouts' personal website templates are more than just design elements; they are tools for self-expression, online branding, and professional growth. Discover the template that resonates with your personality and goals, and embark on a digital journey that truly reflects you.