47 Free Blog Website Templates
Blogging today is a style statement. It adds immense value to your personality. If you have a natural tendency towards writing and you cannot tolerate wrong English, then you must consider blogging as a career option. Many bloggers around the world are printing cash like popcorns. So, why not give it a try!
To start with, we have a collection of free and paid website templates only for blogging. You can use them for any niche such as food, travel, self-improvement, finance, art, movie review, technology, lifestyle, and many others.
Download a template of your choice and kickstart an informative blog. If everything goes well, you can be one of those famous bloggers!
Features and Widgets of blog website templates on W3layouts
The whole internet is flooded with content. Millions of blog posts and articles get published every day. Some have a passion to write and some are writers by profession.
You may have already selected a platform for your website. Now, it's time to choose the best blog website template for your niche. The widgets and features which are often ignored during website development are proven to be important elements of the blog website. W3layouts templates has its own set of features and widgets to give their user a leisure experience. A creative blog website always attracts more visitors.
Our website templates with blogs come with all the necessary features and widgets you need to run a successful blog. Let's have a look what are the features for because of which you must download a template from us,
Menu Categorization for Multiniche Blog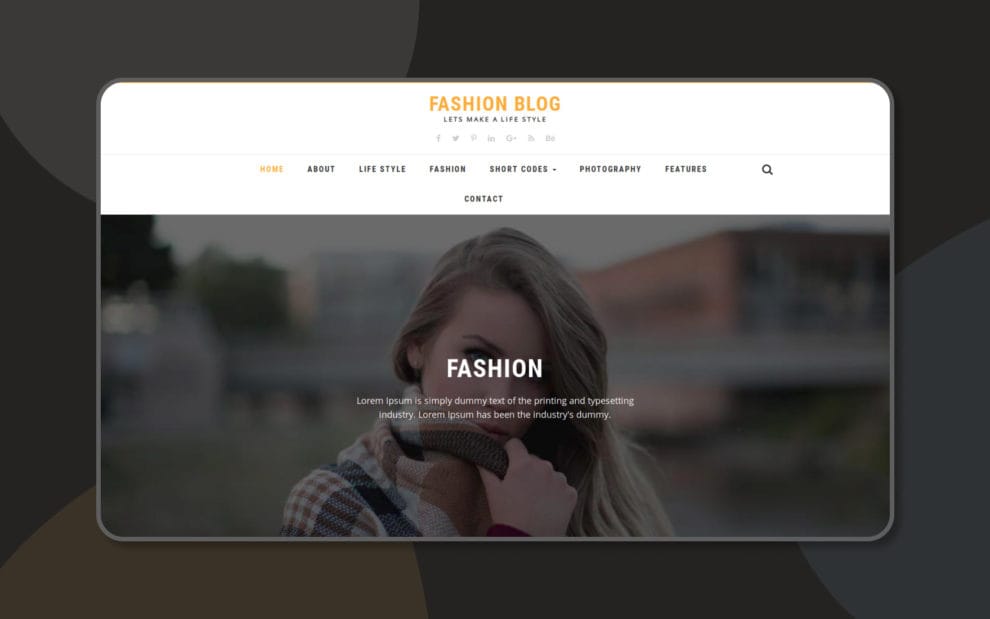 The multiniche blog needs different category menus. Every type of blog has different categories like travel blog website templates has photography, packing guides, travel destinations, and travel tips. Food blog has blog recipes, different country cuisines, and famous dishes. All our templates have these menus pre-designed. In some templates, these menus are placed in the header section and some in the left sidebar. These menus are visually appealing and systematically organized.
They are also kept in the drop-down to differentiate between the sub-categories. The menus in the header create an impactful first impression and reveal about your services to offer the clients.
You can customize them according to your blog topic and interest of users.
Blog Post Thumbnails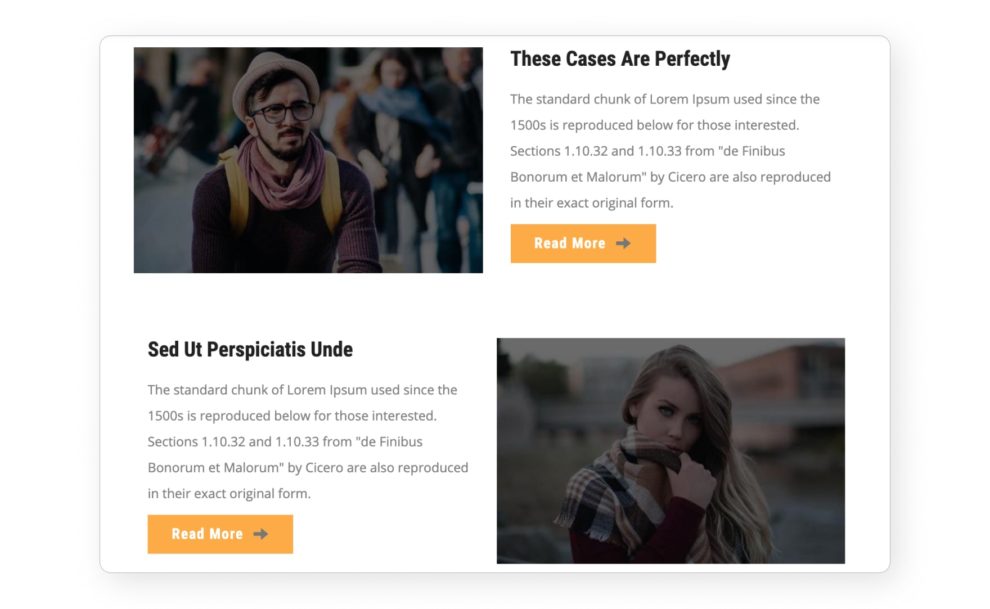 These thumbnails images are used to grow your visitors. They appear on Google search engines and are important to get more clicks. Thumbnails are crucial for video blogs like food blogs, tourist blogs, fashion blogs or news related blogs. They are the strongest elements for videos as they persuade the audience to click and watch your whole video. We have placed the temporary thumbnails which are replaceable. You can change these thumbnails as per the niche of your blog.
Our thumbnail widgets are 100% responsive and fully customizable. We have preview mode to see how the selected images will look on the browser.
Excerpt widget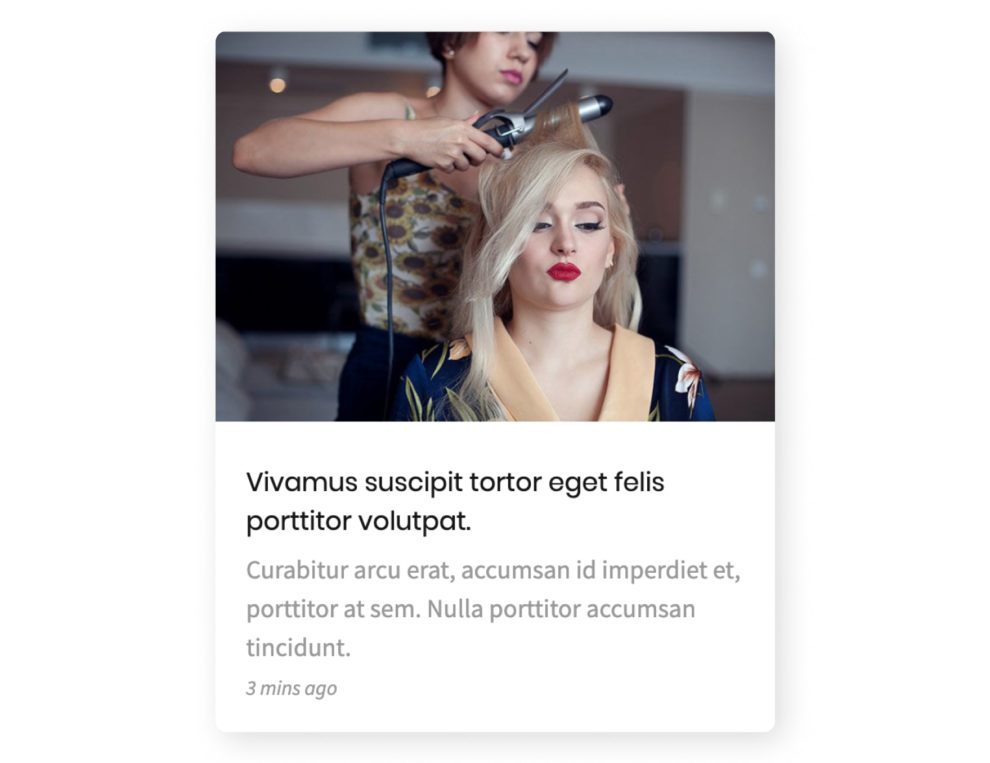 They are the short descriptions telling about your post to the readers before they click it. Having excerpts on your site will allow it to load faster as it must load only a small part of each blog. It is an extremely important part of a news blog website template, as the user wants to read the little description before knowing the complete news in detail.
W3layouts developers take full care to enhance the user experience by keeping in mind even the smallest of the features. Excerpts decrease the bounce rate and increase traffic. A unique excerpt improves your online presence in the search engine results page and helps in SEO optimization.
Recent, Popular and Related Post Widget
When your website loads, there are several blog posts available to read. These widgets allow segregating the post for your readers depending on their choice.
As the name suggests, these widgets are used to display the recent, popular and related posts on your website. They allow easy customization; you can change their fonts, color or other appearances. There is a different widget for all these categories. You can place them after the blog post, or right side of the page.
W3layouts has a large collection of the simple blog website templates for free download which have all the above-mentioned features.
Read More button

Even before the user clicks on the blog post, you can show a snippet of your content to him and place a read more button after it. With this, you can control the number of posts to show the user on a single page. It is a call-to-action widget that will redirect the user to either the next page or single blog post page. Read more buttons that come after 2-3 lines of the blog displayed in the box. They generate curiosity among the readers and persuade them to read the remaining blog.
W3layouts templates have unlimited designs for this widget based on animation, classic, change in font and color on click or hover, shadow effect, border, and background change effects.
Pagination

The pagination is generally used for websites which have several posts for a single category. This widget allows the readers to move to any page. In both the ends of the pagination, you will find the 'previous post' and 'next post'.
Without pagination, the website will display any number of posts which is confusing for admin as well as the users.
W3layouts blog website templates have made it easy for users and developers to have maximum control of their website. It also eliminates the entire load on a single page.
Time and Date widget
These visual features are the building blocks of any website. Your followers are keeping track of the time and date of your blog post published. We have a good selection of templates with such widgets. They showcase the exact date and time of publishing. Users can feel free to change their size, color, position, and transparency. They are built with coherence to mix with any blog website template. They support all time zones and reduce your job to manually add the date and time.
They adjust their position automatically according to any screen size and are good for SEO.
Author Profile Page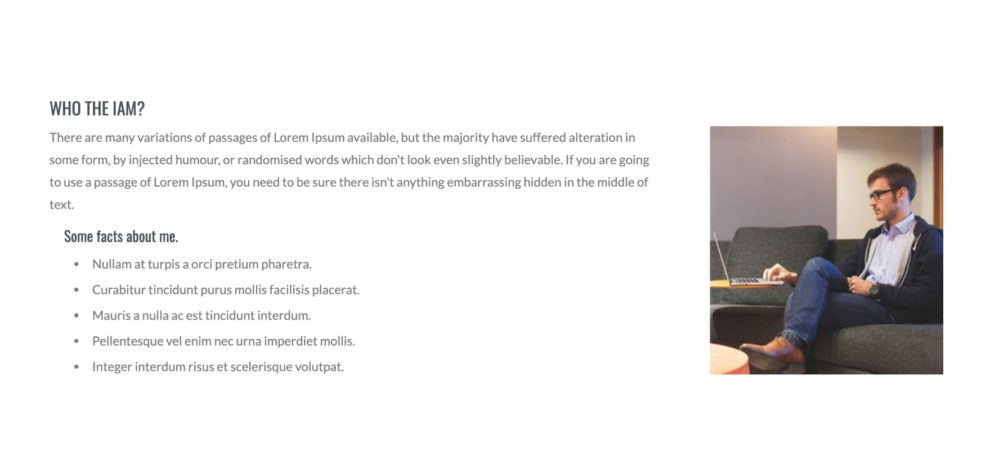 You might have seen the 'About Author' section in almost every blog website template.
W3layouts have made it quite simple for people to maintain the author's profile and present the author information such as the author's name, bio, description with a picture. This widget can be placed below the post or right side of the template. Our templates have a comprehensive user profile management which is quick to update and modify.
They give a stunning appearance on all devices and can be made impressive with the custom color combination. The author should be given credit for writing the blog. If the article is written by multiple writers, you can give equal reliance to each writer.
Like, Comment and Share Features

These features improve the interaction between you and your readers. This set of widgets improves social media engagement. They are the right tools for better blog performance and get organic traffic. Getting comments and likes from reliable users builds trust among the users. The like, comment and follow widgets are usually placed on the bottom or sidebar.
You can control these features by changing icons, color, shape, and fonts. They work as valuable tools to build your network.
Scroll to top button
Almost every single page template has a scroll to top button. When it is pressed, the page evenly moves to the top. A simple arrow can reduce your efforts to scroll manually and reach on the top of the page. The design, position, shape of the button can be changed with HTML5, CSS3, and tiny JQuery code. You can adjust its appearance on hover or click effect.
Our both free and premium templates offer this feature. It is effective for large content or single-page blog website templates. The other effects for scroll widget are smooth animation or fast scrolling.
Login Support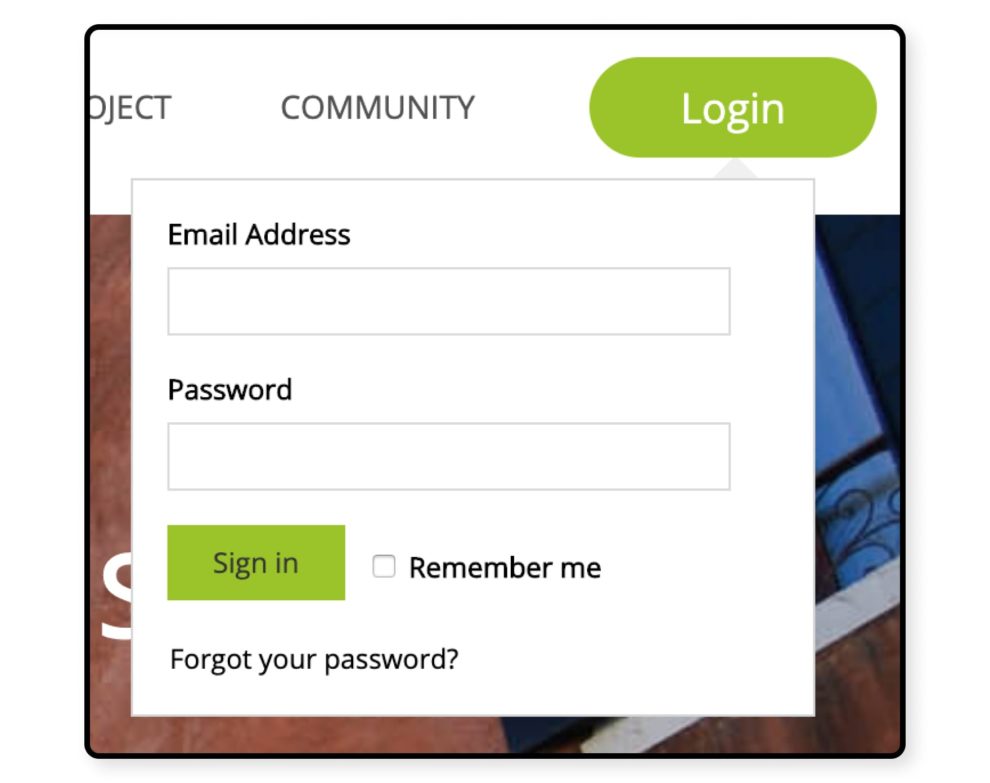 The login support is important for likes or comments on the blog. Our blog website templates control the comments and likes by login through Google, Gmail account, Facebook or linked account. At the time of comment posting, it persuades the user to login into the website.
These login pages are purely designed through HTML5 and CSS3. They are responsive, increase the customer base and allow the admin to keep track of the users registered. W3layouts has popup designed login pages, animated screens, and single-screen pages.
Designed with awesome Google fonts, they have excellent and clear readability. You can add and remove the login page fields as per your website requirements.
Optimized for Google Ads
We are moving towards online advertising platforms. Google Ads optimized template allows displaying Google Adsense on your website. These templates will display the ads according to their dimensions and generate revenue. This feature enables clicks which results in earnings and generating ROI. The feature makes your website look reliable and recognized by Google ads policy. You can place the clickable ads in image, audio or video format.
You can customize the Ads layout, size, and styling. It improves SEO performance, boosts the website traffic and promotes ranking in Google Search. Users are free to place this widget in the header, footer, or right side of the website.
Conclusion
Blogging allows sharing ideas, knowledge and endorsing your products. Our blog website templates are made for both developers and non-developers. These templates are designed with HTML, CSS3, Bootstrap and JavaScript framework.
They allow quick and effective customization. You are free to change the color, fonts, design, and layout without any hassle. We facilitate you to add graphics, sections, call-to-action-buttons, and newsletters.
We have the best collection of blog website templates. These templates support page banners, sidebars, blog pages, and each template has a unique design and layout. Our designer team is available for 24*7 to support our customers for any query related to website designing.