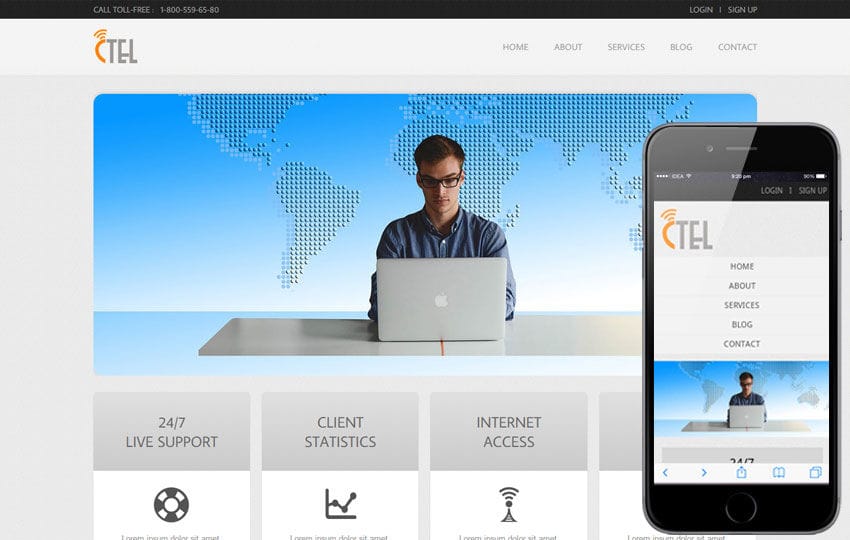 CTel free corporate website template is ideal for any business or organization looking to create a professional looking corporate website. Feel free to modify any template as you wish!
CTel corporate template is mobile ready Web and Mobile template for free. This website template can be used for telecommunication Company or any corporate company website or mobile site. we are providing three different designs for different browsers if you are planning for only mobile site for smartphones like iphone, android and others use smartphone template.
Don't know how to detect mobile and load mobile design and web design for web desktop browsers.
download our template package we have included PHP script in the package which do the magic just modify the design in html pages
license : Under Creative Commons Attribution 3.0.
Images by FreeGreatPictures.