74 Free Entertainment Website Templates
The online entertainment industry is exploding like never before. If you have a long-lived dream of kicking off an entertainment business, this is the right time to venture into it. Build a website using one of our entertainment website templates.
Within the horizon of this category, we have templates with different color palettes, layouts, and animations. They will cater to all your needs for creating a website for the latest entertainment news, movie reviews, event management, amusement parks, rock concerts, dance shows, online movie rental stores, an entertainment blog, music streaming or movie streaming sites.
The editable feature gives you enough space to play with your creativity and mold the template according to your brand. And, if you don't know anything about codes, don't worry. You will not scratch your head even once. You can edit the template by just dragging the grids.
So, go ahead and download your favorite entertainment website template!
Features and Widgets in Entertainment Website Template from W3Layouts
W3layouts' entertainment websites are designed for those businesses related to movie music, video games, and recreational industries. We have a broad collection of entertainment website templates built with HTML5, CSS3, and JQuery. These templates are specially developed for musicians, party organizers, kids play zones, movie reviews and concerts. Our sole purpose is to provide a wide range of widgets and features for our clients to establish their business.
If you wish to start an entertainment website, our templates will work as the most suitable source for you. You just need to be prepared with the real-time content and insert it into our templates. These classy looking templates are available in a wide range of colors and tones.
Let us check some of the best features of our collections.
Movie Streaming Widget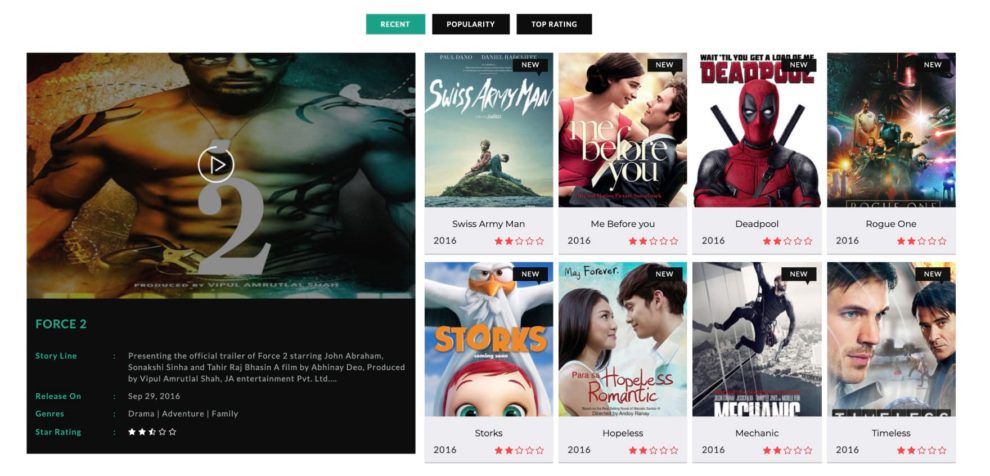 This type of widget will be found in movie review website templates. Through these templates, designing the website from scratch can be avoided. They have a movie streaming widget where the cards are arranged under different tabs.
On click the color of the tabs changes. In every row, four cards can be arranged followed by some text and star-rating widget. They have a mobile-friendly layout and offer an awesome user experience.
Popular Blog Posts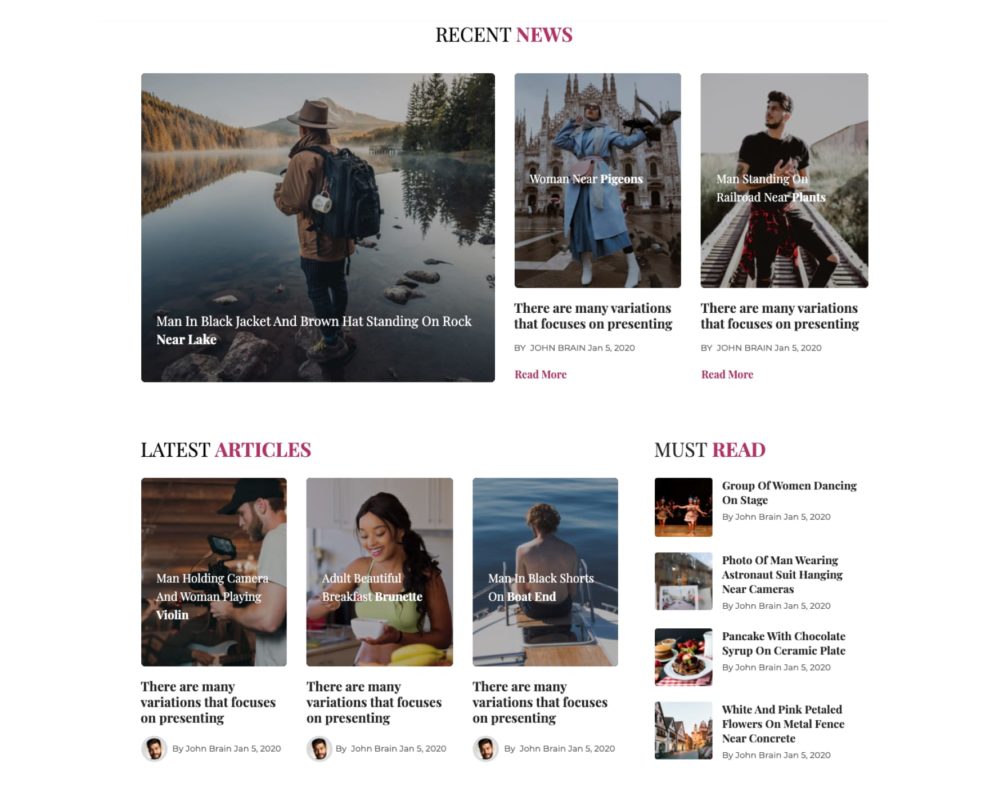 In our free entertainment website templates, the popular blog or review posts are arranged in a systematic order. This section looks great on mobile devices. You can add a thumbnail with every post, hover effect on images and horizontally scroll for many posts.
You can display a maximum of five posts for a better appearance. Their features are eye-catching and impressive. It will help you to get maximum clicks for the blog.
Team of Organizers
These entertainment website templates fit for event organizing websites as well. They have a special animated background effect. On hovering each card, a different background appears which has the name and call-to-action buttons.
These sections are valuable features of any website. Because in every business, people behind the success are important. When you show them on your website, it encourages visitors to trust and ensure your website credibility. Every website template from W3layouts has a team section with their images, description and contact information.
Sponsors
The features have the logos of the firms who are sponsoring your business. You can place five to six logos horizontally. Different templates have this section decorated by hovering effect, sliding effect or lightbox feature.
They are particularly significant for the templates for movie websites, party organizers website, music buzz, and media website. You can also design a separate page for sponsors.
People who are funding your business deserve a separate place on your site. They remain an integral part of your success.
Gallery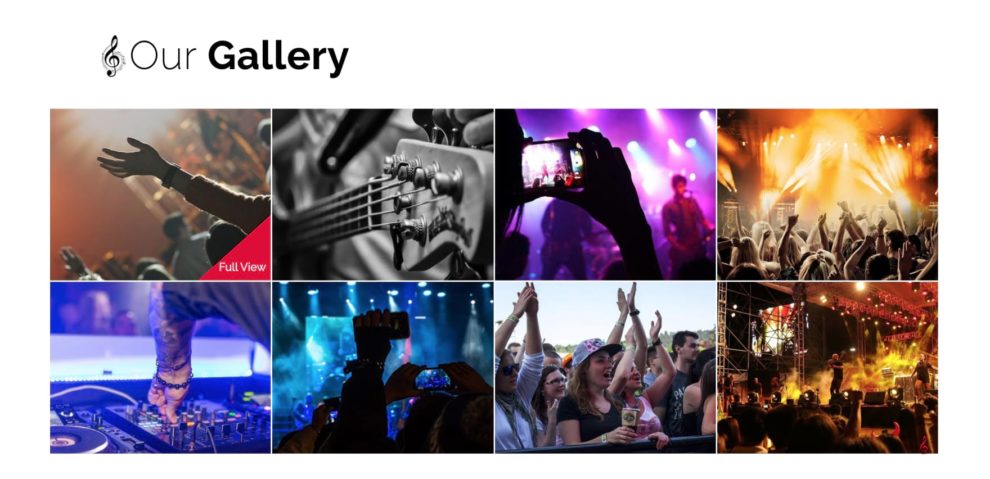 W3layouts' entertainment website templates have a huge collection of such attractive lightbox themes.
The cards in the gallery have a special hovering effect. On hover, it transforms by a certain angle and on click, the pop-up opens and the manual slideshow effects occur within the lightbox. The lightbox has a left and right moving arrows and a cross button in the middle to close the pop-up. Apart from tilt, you will zoom in, zoom out, text fade in and other different types of animations.
These features are pretty good looking compared to other templates. The gallery is mobile-ready and responsive.
Contact Form with Background Image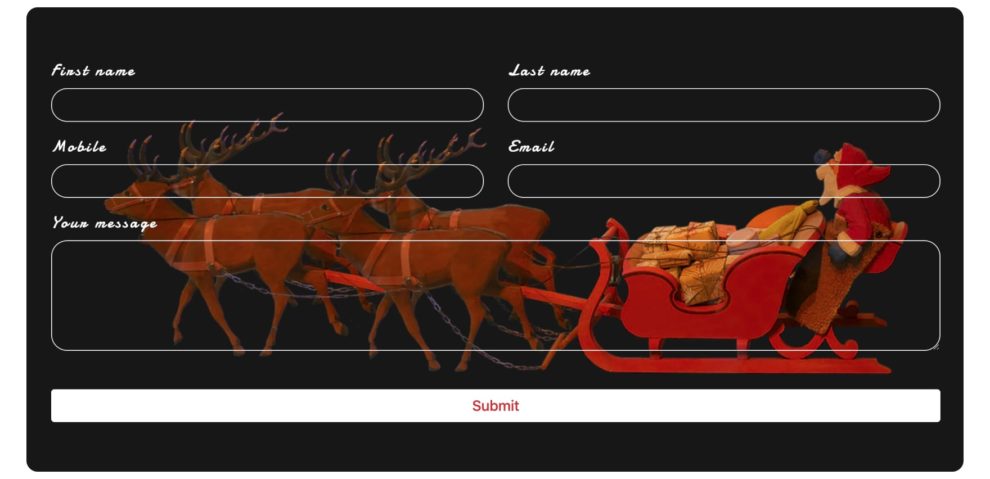 The contact form has a name, mobile, email and message fields with a submit button. The form is arranged horizontally and has a background image. These forms look great on all types of small-screen devices. Due to its high responsiveness, the background image and the fields get adjusted.
These contact forms make your website secure and help in lead generation. They allow reaching your customers directly and solving their queries personally. This ensures that the site is active and you are available 24×7 for their services. You are free to alter the background image and number of fields.
Innovative Banner

The banner templates are thoughtfully developed to retain your creative side in these entertainment website templates. The full-screen banner widget automatically changes within a time interval of a few seconds. They have a thin loading bar and left and right moving arrows at the bottom.
You can add other interactive elements and a strong CTA. They are an innovative way to represent your projects. The other highlighting elements are social media sharing buttons which are fixed on the right side of the template.
Visual Imagery Art
These visual imagery themes are search engine friendly and fully responsive. They are designed with multi colors and modern art. Such templates are suitable for art & craft templates, fashion website templates, dance class templates, and museum themes.
Our highly creative designers have an artistic outlook to design such templates. They appear great on tablet and desktop views. They have classy typography and subtle animated effects as well. Such themes have a bold layout and the whole template is the result of our visuals artwork.
Horizontal Text Scrolling Widget

The horizontal marquee element fits well in the news website template. This extraordinary widget keeps the visitors engaged with our entertainment website templates. The widget has a broad layout with a continuous horizontal moving text on it. On hover, the scrolling stops which allows the clients to read the information. On click, it navigates to the page about the scrolling headlines.
The other features you can add are background image or transition, animated gradients or vertical scrolling widget.
On Load Counters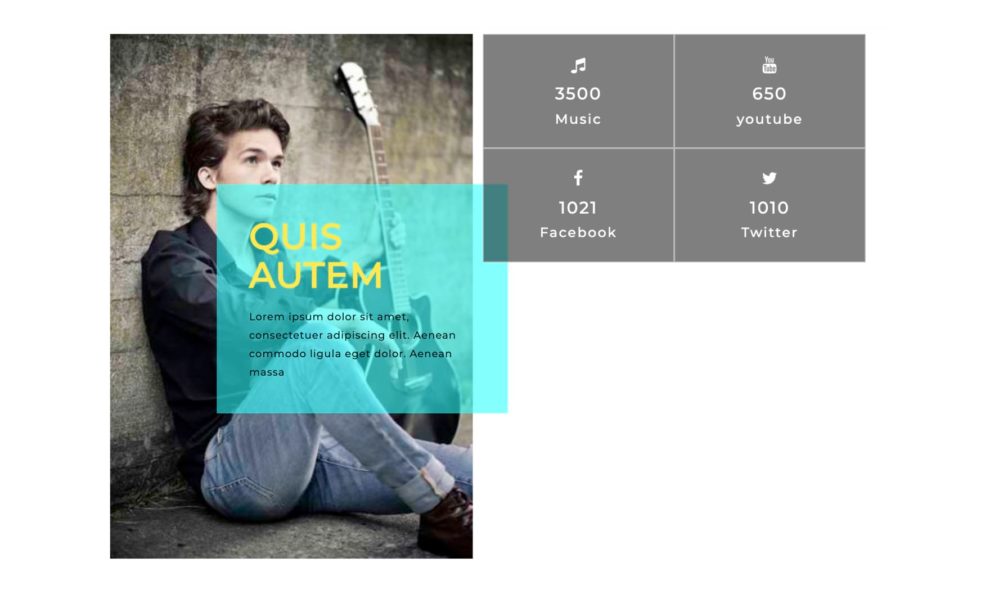 These stats are used to present your awards, team excellence, and business achievements. These eye-catchy counter bars generate trust in your clients and convert into leads. You are free to change the color, layout, and fonts of these cards.
You can find different types of animations on hover, and background images. These items are fully responsive and have an easy configuration.
Conclusion
Here we have seen some classy features of entertainment website templates. They are easy to customize and interact with. Apart from these we also have features like multi-color cards, animation effects, multimedia content to power your entertainment industry. You can customize and add your features with zero coding knowledge. The other significant elements are call-to-action buttons, bright colors, Google fonts, and hover effects. These elements present a flawless user experience for both mobile and desktop users.
Our templates are available in both free and paid versions. Click here are the steps to download the best templates for your entertainment website.