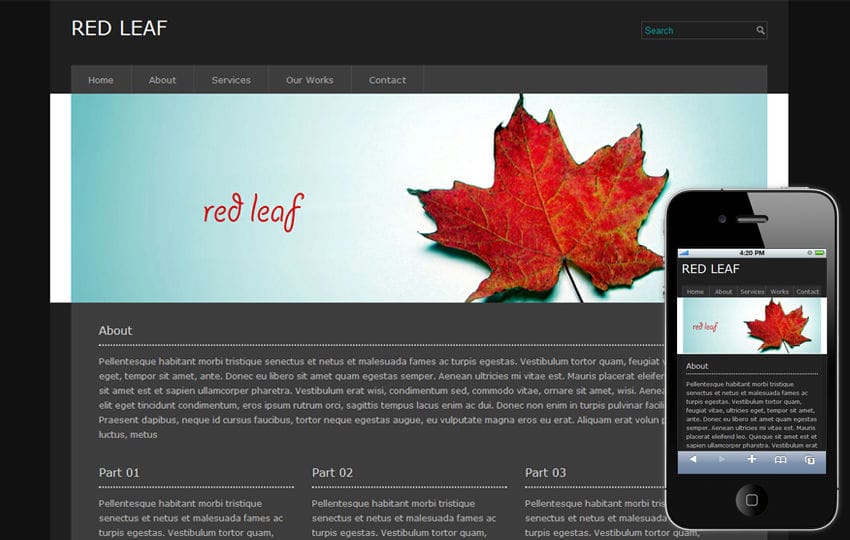 Redleaf is a free portfolio mobile website template, which is built with a nice combination of black color. It supports Web, iPhone & Android and is a low bandwidth device.
Redleaf is provided in iphone web template, android web template, Nokia and other mobile supported templates. This web supported template can be downloaded and used for your web and wap sites which is free of cost
Use the Iphone pack for Iphone website design, Ipad, Android and any smart touch based web design like windows phone web design.