6 Free Human Resource Management Website Templates
The success of a company depends on how well the workforce is managed. Many administrations find it difficult to focus on the health and well-being of their employees because they are already too busy.
So, a human resource management company takes care of the human side of the employees and ensures that the company operates smoothly. And, if you are all set to begin a startup in this domain, then build a professional-looking website using the templates below.
Our team of expert designers and developers has specially curated these templates for human resource-related companies. Developed using HTML5, CSS3 and Bootstrap v4, all these templates are available for free downloads. But, with nominal charges, you can enjoy fantastic additional features.
Scroll them, check each template in detail, download the one you like and spread the word.
Features and Widgets of Human Resource Management Website Templates from W3Layouts
HR management companies play a significant part in recruitment, hiring and other business operations of an organization. Our human resource management website templates will encourage optimizing your business process and establishing your enterprise. Whether you are a small business or large enterprise, our templates are entitled to recognition from the top industry clients.
Our templates are SEO friendly, 100% responsive and are suitable to carry out your business processes. They are easy to interact, customize and efficient in maintaining professionalism. These handy templates will give you a comprehensive overview of every step which takes place in the organization.
Let us check some of the features of these website templates from W3layouts.
Testimonials in Slider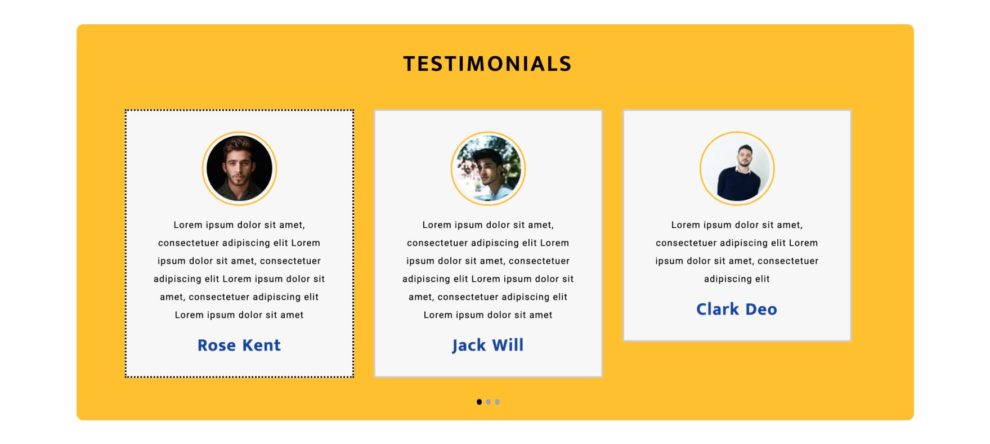 The testimonials in our templates are arranged in sliders. This facilitates you to add a number of testimonials with ease. Each card has an image of the client followed by a little description and his name. On hovering each card, a dotted border appears. There can be other different types of hover animations as well.
The other features you can integrate are adding a lightbox and changing border style. These testimonials serve as a platform for your clients to take potential actions to purchase these human resource management website templates.
Auto Changing Header Image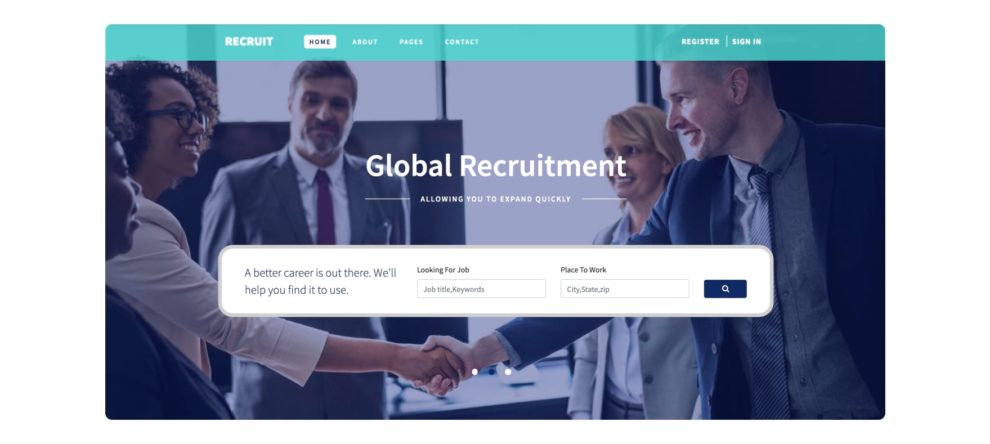 The header image is a little transparent and undergoes a transition effect every few seconds. At the bottom, bullets are kept which informs about the activeness of the background image. At the top, it has a transparent layout that has menus, 'register' and 'sign-in' button. You can check it out here.
W3layouts' human resource management website templates are available for free download. They reflect the uniqueness of the website. The header is the initial element that attracts the visitors. They have a clean design that flatters the other template elements.
Job Searching widget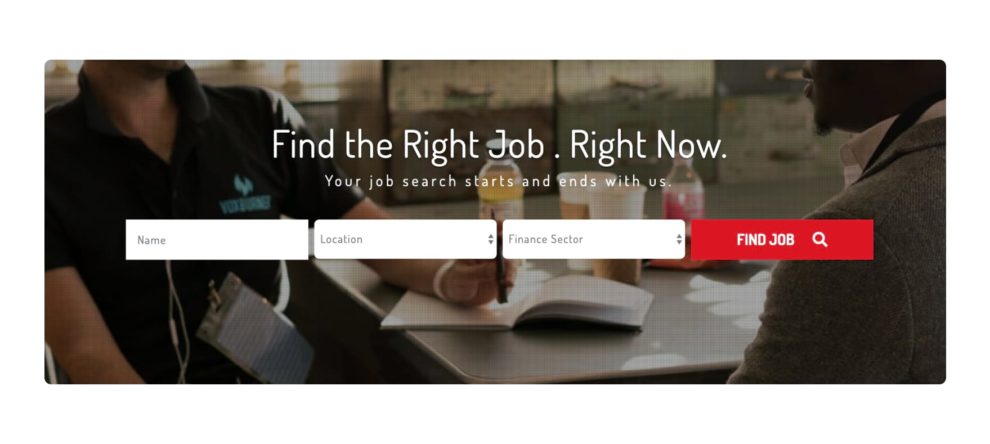 Normally in our templates, the job searching widgets are placed above the header image. The one showed in the image has three fields name, location, dropdown field sector and 'find job' button with a search icon. On hover, the color of button changes.
The feature informs the visitors about hiring. Your website will attract people who are actively looking for jobs. This will ultimately increase the site visitors.
The HTML website templates work seamlessly on desktop, laptop, and mobile devices. They are retina-ready, cross-browser compatible and have a fast loading speed.
Swirling Effect in Cards
The cards in these team sections have swirling effects on hover. The front side has an image, name and little description. On the backside, you can add complete details along with social sharing icons. You can check it out here.
Our human resource management website templates are purely designed with HTML5, CSS3, and JQuery. Such effects provide the modern outlook and give an extra touch to the site. With transition effects, you can add animating borders, background images, and alter the size of elements.
Accordion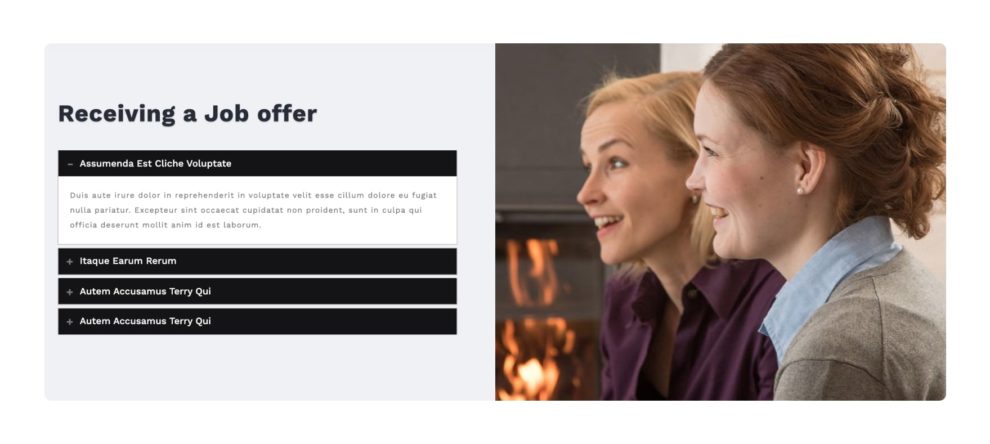 The accordion works well for questions and answers. The feature is designed with JQuery, HTML, and CSS. This property is versatile and appears very cool. The accordion usually has a box-type layout which opens and closes on clicking. On opening one tab, the other automatically closes. Check it out here.
The layout is easy to customize, and you are free to create a usable interface. This snippet has a simple design and you can choose to display text and images in such accordions.
CV Upload Form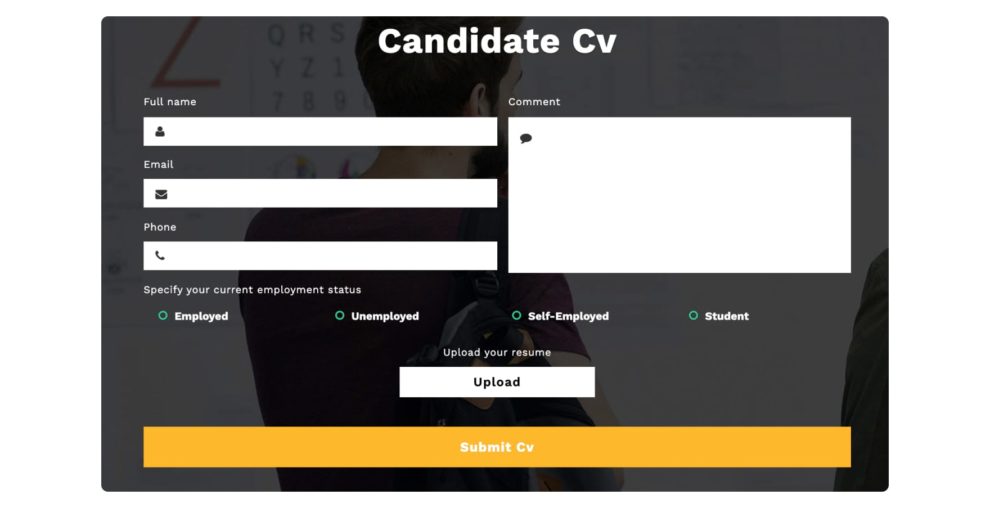 The candidate information has a name, email, phone, comment fields and 'upload' button to insert your CV and 'submit CV' button. This is one of the most crucial features in human resource management website templates. This helps a lot of job seekers to directly contact you. Hence, they will be able to stand out of the crowd and be open to more opportunities. Our collection of such features in these templates is stunning to showcase skills, expertise, and education.
Job Application Widgets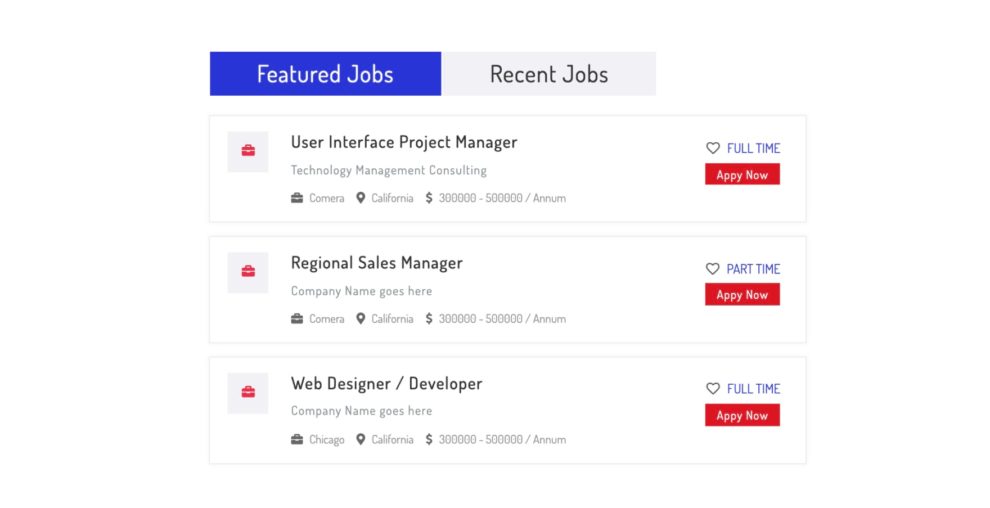 This widget is systematically arranged in tabs with a broad layout. The layout has the company name, designation, salary range and 'apply now' button.
The job application widget will facilitate users to directly apply from your site without physically visiting the office. This will save time and effort of the job seekers. It is also convenient for HRs to accept applications from a unique source.
Login Form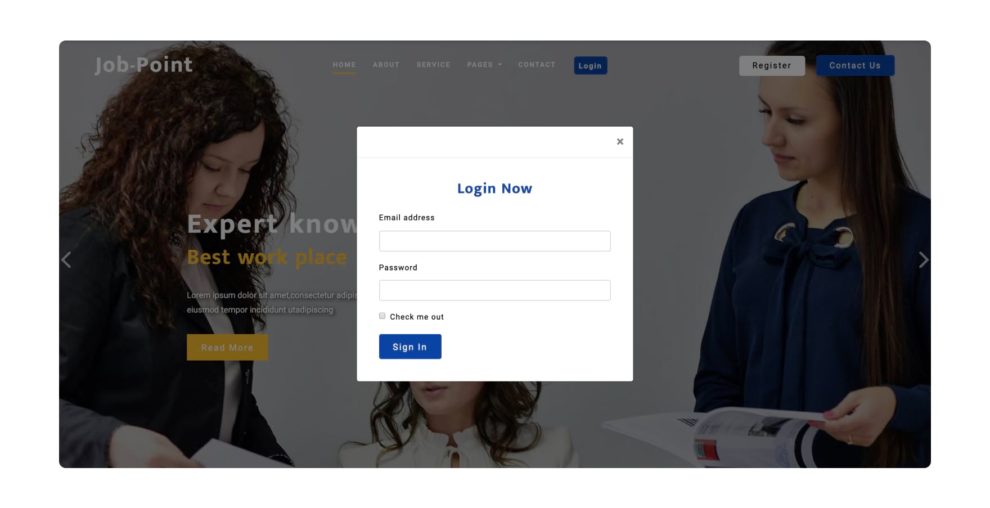 The login form opens in a pop-up and has email, password fields, and sign-up button. It has a cross button on the upper right corner to close the pop-up. The simple login form is purely designed with HTML5 and CSS3.
The login form is an essential part of the human resource management website templates. Make visitors feel comfortable when they attempt to login to their accounts. There are endless possibilities to add awe-inspiring features into these login forms.
Blog Pages
This blog section has several cards arranged horizontally. They have an image, followed by a blog heading and a small description. The 'read more' button takes you to the complete blog page.
You can use the blog section in human resource management websites to provide career tips, soft skills development, and guidance to nurture their professional life.
Mobile Application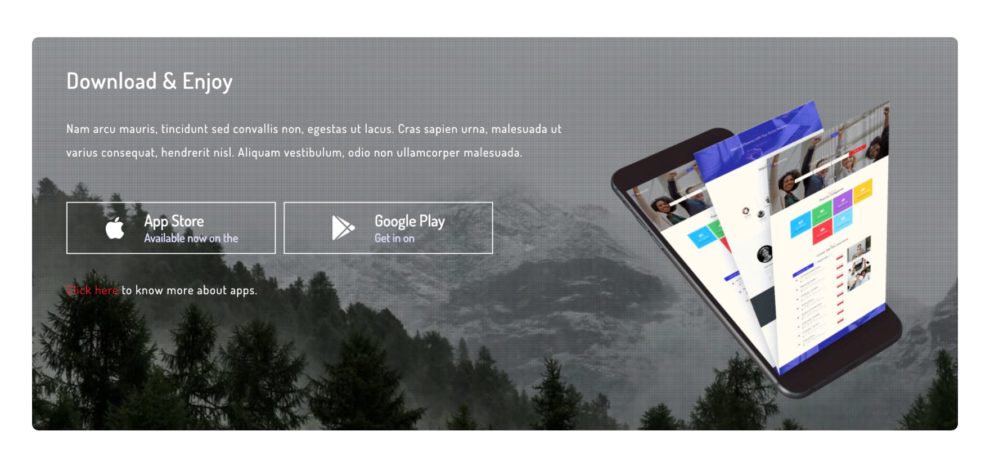 For mobile applications, you may require a professional developer to build, launch and upload the app in Google Play Store and App Store. Such mobile-friendly templates can approach the palms of millions of others in a few seconds. But our website template has a special section devoted to promoting your mobile app.
The human resource management website templates are easy to edit and work in all modern web browsers. They are loaded with excellent features and the designs are pleasing and trendy. W3layouts' have more such collection of quality templates which enables them to create an impactful impression.
Conclusion
We have learned about the best features and widgets from our free HTML website templates. Our template will facilitate tracking the business areas and improve your business culture. You can maintain an influential company reputation and ensure to make the most valuable decisions for your business. These well-organized templates are reliable and convenient to customize. Our designs will also support you to take advantage of our modern templates and embrace your organizational power.
Our human resource management website templates are available in both free and premium versions. If you find any difficulty in downloading the website templates, click here to read the steps to download the best templates from our collection.