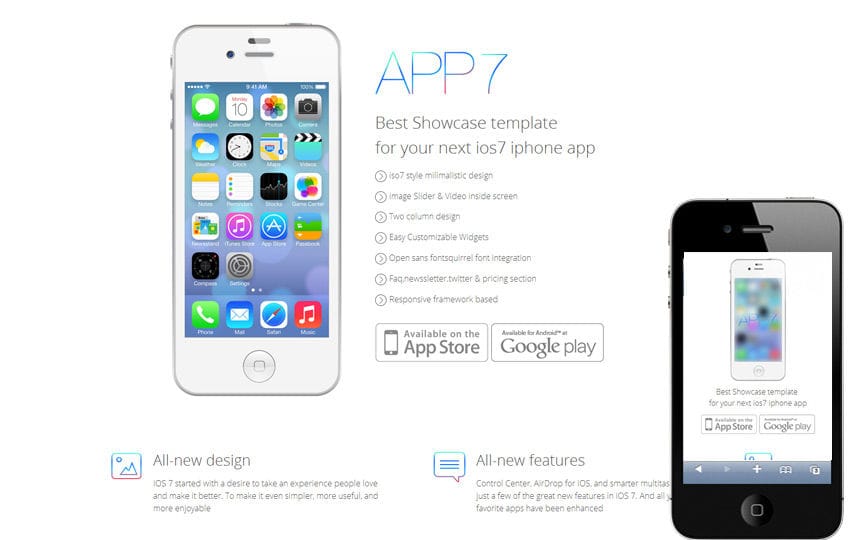 The iOS7 App Responsive Landing page web template
The Ios7 App landing page template can be used to start a IOS or Android Mobile App showcase. This is perfect for marketing your mobile application. This responsive template comes with slider to show the screens for app check the slider demo where images fit in Mobile.
Download Template change the images start your App website.
Share the template have Fun!
Download PSD from Web3Canvas : Download