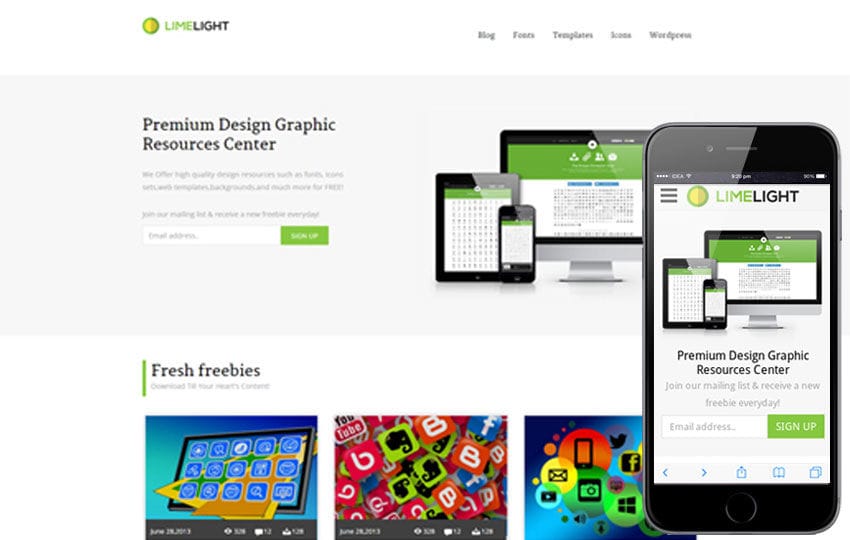 Limelight Download gallery Responsive Mobile Website Template
Limelight Download gallery is inspired by Freebiesxpress's Limelight gallery Template. This can be used to start a design resource depot website where design resources like icons, PSD's, Fonts and More can be provided for free download or sales. Its Responsive web template and Mobile template download the package design will support all the devices. You can use this template for different needs like corporate website, Photo Gallery, Blogs and more….
As Author says "Having noticed that there aren't too many templates/themes out there that's designed to host free downloadable files. With more and more designers offering awesome freebies (Pixeden, Blaz Robar, Best PSD Freebies, etc) there should be more templates and themes designed to meet such needs."
It's responsive and designed using HTML5, CSS3 Thanks to Freebiesxpress for allowing us to use PSD's.
Credits:
6Wunderkinder – Press Kit
Entypo Icons
Pixeden – Responsive Design Showcase
Blaz Robar – Photo of himself
Michael Meltser – Photo "Uku"
Nico Socha – Multiple photos on the About page