Free Medical Hospital Website Templates
Medical is the noblest profession. And, if you are into this field, you already know the impact of a good website.
When it comes to doctors and physicians, being approachable is very crucial. In emergencies, you need to be instantly reachable. So, your website needs to be as simple as possible.
With this idea, we have created more than 75 HTML medical hospital website templates for doctors, dentists, physicians, maternity specialists, clinics, psychiatrists, pediatricians, and wellness centers. Each of these templates brings something fresh along with it.
They are customizable and smoothly responsive. The transitions are coded with CSS3, and the use of bootstrap makes them attractive.
Every template comes with about us, services, and contact page or section. For more details on them, you can browse through and check out the demos.
All the templates are available in both free and paid versions.
Features of Medical Website template from W3Layouts
Are you looking for the most desirable medical website templates? If yes, you have landed at the right place. W3layouts has a large collection of the free website templates for the medical clinic which are suitable for dentists, clinics, private hospitals, physicians, and doctors.
Every template has its own set of features that are unique and innovative. Our developers make sure that your website looks attractive and gather more clients. The primary features of our templates are booking an appointment, services, success stories, and health blogs.
Some of the features from our medical website templates are listed below.
Gallery with hover animations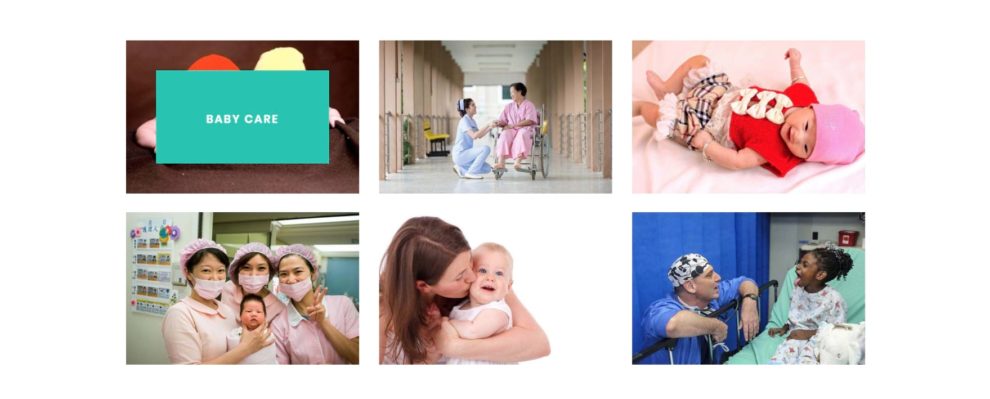 The medical website templates have a hover effect to provide extra information on pictures and buttons. This feature drives towards CTA and saves the extra click thus helping the users to reach their purpose with fewer clicks. On hovering the image in the gallery, a text appears above the image, which has a brief description.
You can custom design other effects such as smooth animation, zoom effects or change the box shape. You are not limited to these functionalities. You can experiment with new styles and effects.
Book appointment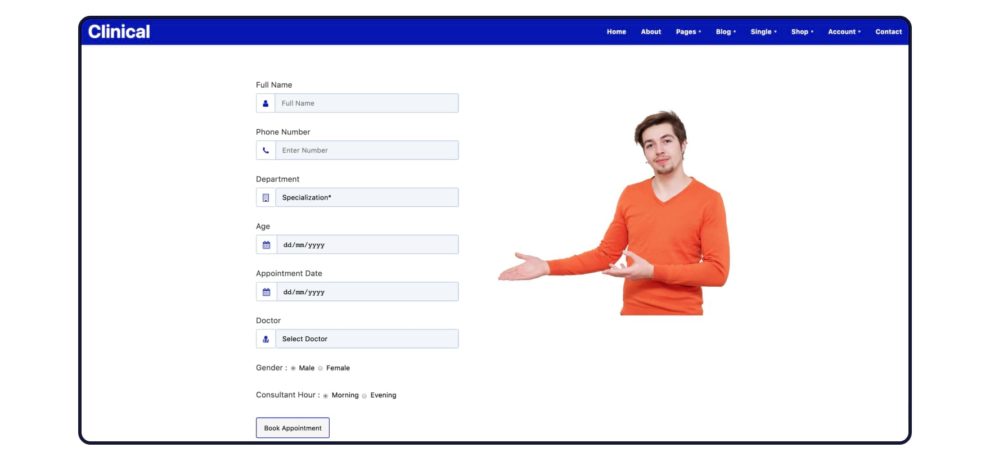 In the medical website template, scheduling appointments is an important feature. The user doesn't have to visit the clinic or hospital to book an appointment, instead, he can book online from the website. The introduction of such templates has made the booking easier, especially for the clients who are located far away.
The appointment form has fields like name, phone number, department, age, date, and name of doctor with a 'book appointment button.' On hover, the background color of the button changes. Each field has a small icon placed in the left most of the text field.
Email Template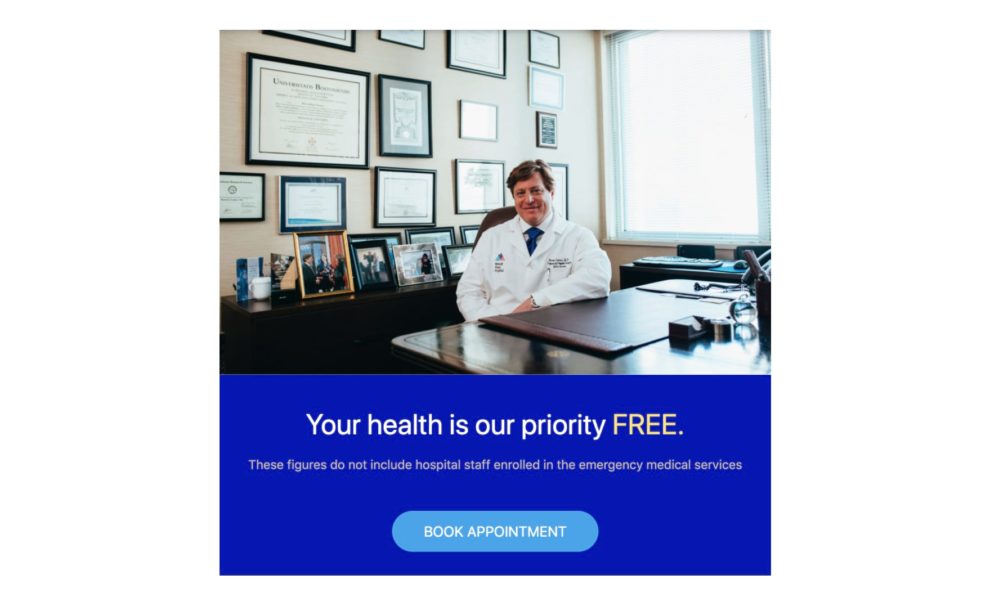 Our free html5 medical website templates have built-in email templates that will help you with your online campaigns. They facilitate marketing and allow reaching to your prospective clients directly.
These templates have cool designs supported by a responsive layout. The right combination of colors, images and fonts will give a confident brand experience to the users. You can describe your services, specialization, insert clinic images and add book appointment button. Click here to check out one of the email templates
Search Results Page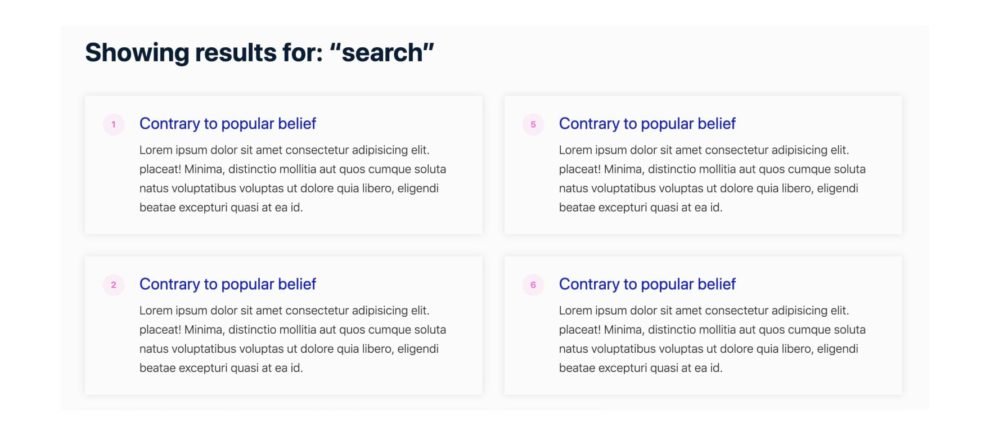 This page gives results for your search related queries according to the choice of keywords the user enters in the search box. These results are displayed in cards with a heading, description and serial number in different fonts and colors.
The user-friendly search page regulates the conversion rates. The website owner can also show images and out-bound links for search-related queries.
Frequently Asked Questions Page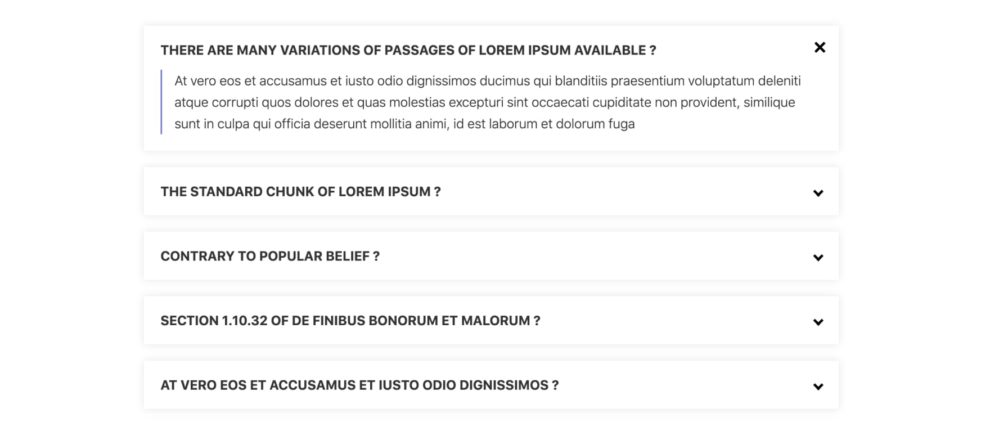 FAQ page holds a strong significance in medical websites, as they guide and educate them about their common queries. It reduces the load on customer support and demonstrates your medical services succinctly.
FAQ section has questions and answers placed in an accordion. On clicking the arrow, accordion opens and on clicking cross icon click, it closes. The questions are displayed in bold letters and fonts and answers in normal ones.
Health Blogs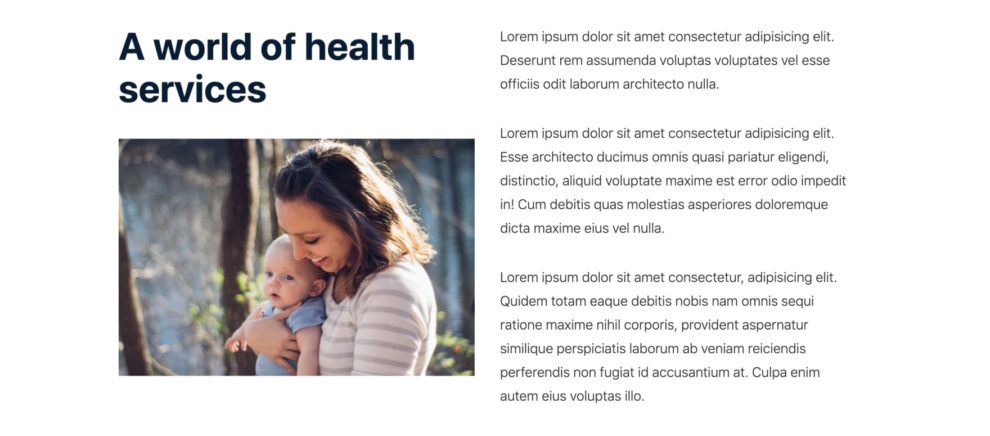 This page has a header image followed by a series of blogs, buttons for social media sharing and comment section. The growing audience is peculiar about their well-being and regularly follows health blogs.
The expert medical professionals can share their experience and give health-guides to people in need.
Our medical website templates have a highly customizable layout for blogs, which allows adding images and leaving comments. These templates are mobile-ready, SEO-friendly and loads quickly. Click here to check out a blog page.
Specialists Team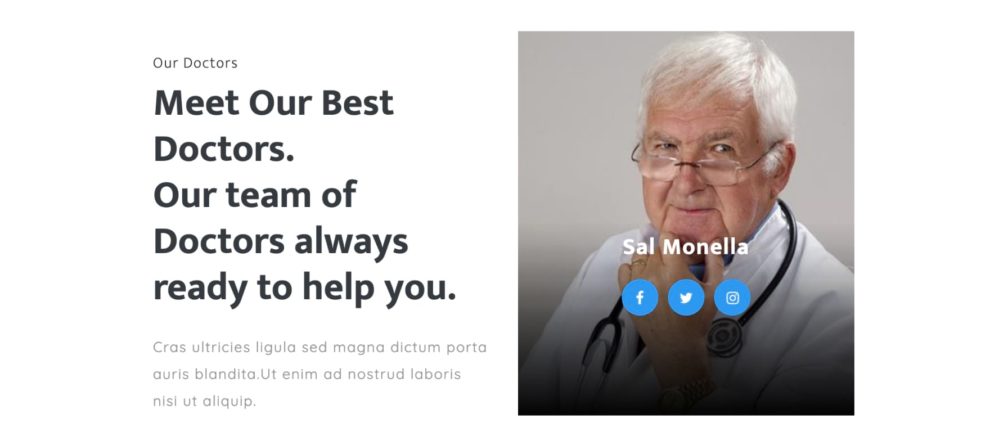 It is significant to highlight the influential assets of your team. This page is designed to introduce your prominent team members to the visitors and initiate transparency.
It is great to add their contact information and designations. On hover, the icons appear which take the user to their social media profiles. Clients prefer to have a personalized experience with their doctors. Our medical website templates ensure to represent your awesome team and discover their professional profiles.
Medical Services
Unless you showcase your best services to the client, you cannot influence them. You can achieve better results and develop a web presence by promoting your services.
Our medical website templates have complete single pages dedicated to services. They have a readymade layout with descriptions and icons. You can simply replace the text and the website is all set to go live. You can effortlessly improve the design without writing a single line of code. You can check out one of the services pages here.
Pricing

The health freak customers always look for a complete health service package. You can divide the services under different plans. Apart from the health programs, the well-designed pricing page will generate the customer's interest in your fitness institution.
The pricing section has several services with their price followed by a 'choose plan' button.
Success stories
In the health industry, it's all about winning the trust. Sharing success stories is a way to influence your clients. These success stories are the key contributors to your website development and increase the number of visitors. Showcasing real projects will improve the visibility and credibility of your health organization.
This section has a cool design with images and descriptions. You can customize and give some additional details about your successful project.
Doctor's Availability Chart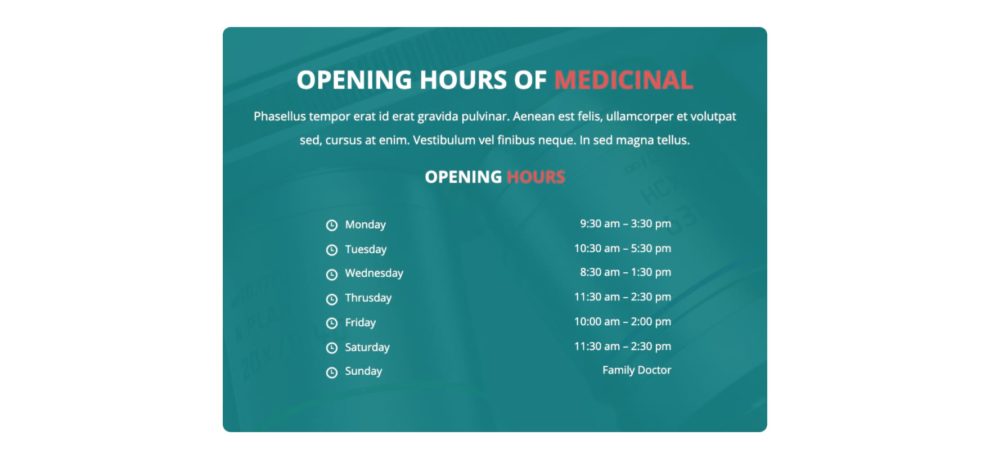 Informing and regularly updating the customer about staff availability will generate a sense of planning. It will also facilitate the appointment booking. Also, the user won't have to call for every query and the burden on customer support executives will be eliminated.
The chart has temporary columns with days and times of availability. You can customize this section by giving extra information such as the name of doctors available, their specialty and designation.
Conclusion
So here we have discussed the prominent features of our professional responsive medical website templates. Websites built with these creative and stunning templates make a long-lasting impression on your clients.
Designing a website needs a professional attitude and we help you to achieve this expertise. These templates are versatile and easy to customize. You can also seek help from professional developers for a flawless look and an outstanding layout.
These templates are available both in free and premium versions. You can choose the most suitable for your website. If you find any difficulty in downloading them, click here to read the steps.