87 Free Mobile App and App Launch Website Templates
The success of any business relies on its ability to reach the palms of its customers. What we mean here is the smartphones. Globally, there are more than 3.7 billion smartphone users. So, your business needs a mobile application. With our exquisite list of mobile app templates, you can build an app for yourself within minutes.
The colors, layouts, and functions of our templates are fully equipped to launch your app alongside millions of others on google play store. The smart design makes them responsive for every mobile device and the font we have used is easily readable.
The buttons, sliders and other features on these templates come handy. The ease of click makes them navigation frenzy making the users find the right information in no time.
Scroll through all our amazing mobile app templates available in both free and paid versions and download your favorite one amongst them.
Why download mobile app templates from W3layouts?
Smartphones have a deep penetration in the markets across the world. Many businesses across the globe have started their businesses by aiming only at those who use smartphones. And, they have been very successful. With the growth of app development as a field of study in colleges and universities, the app technology has not only become accessible but also has advanced by leaps and bounds.
There is a wide difference between aiming your customers through a website and doing the same through your mobile application. When you have a website and ask your customers to log on to it, they must search for your website on google, navigate through the search results, and find your business. But, when it comes to mobile applications, they need to only install it on their phone, and it's done. Your customers are just one click away from getting to know about your business.
Designing your app interface
Since users come in touch with your app through physical contact with their mobile screens, you cannot afford to compromise with the design of your app's interface. If it is too complex, users will run away from it. Internet users nowadays have become habitual to single-click functions where there is very little information to read. You must follow this trend in order to be successful.
How a good app interface looks?
Stuffing the interface with too many details, tabs, and CTA buttons can turn the user awry. There is a difference between planning the design of a website and that of a mobile app. A website is for a desktop and hence you have the freedom of space to accentuate your creativity. But, for an app, you must convey through a very limited area.
Some tips amongst many are keeping the menus well organized, clean, not too many flowers around it, keeping the font size appropriate so that people can read it properly and keeping the size of the button big enough so that they are clickable.
Specialties of mobile app templates from W3layouts
Our free mobile app templates satisfy all the necessities required to make your app user friendly. They come with some of the best features in the field of app development and installing them will take no time. And, if you are thinking that you need to get a team of developers and shower your hard-earned cash on the project, then let us tell you that you are wrong!
Using our templates for mobile app design need no knowledge of coding.
You can download them by following the instructions given in the blog post here and simply start using them. It is a simple step by step process.
Now, let us looks at some of the features which make our mobile app templates appealing to you,
Smooth Scrolling
The app interfaces of all these templates offer you smoothest user experience in terms of navigation. Most of the templates have all important cards and widgets in the long scrollable home page. The use of high-end coding makes these pages scroll smoothly with real-time touch and flawless precision.
Multiniche Templates
The collection of templates has more than 80 designs suitable for all types of businesses. The categories include transport, hotel, mobile recharge, medical, holiday planning, etc. Some of them are even customizable giving you the flexibility to use them as you like. The designs look so professional that once you download them, you will realize they are more than their worth.
Concise Forms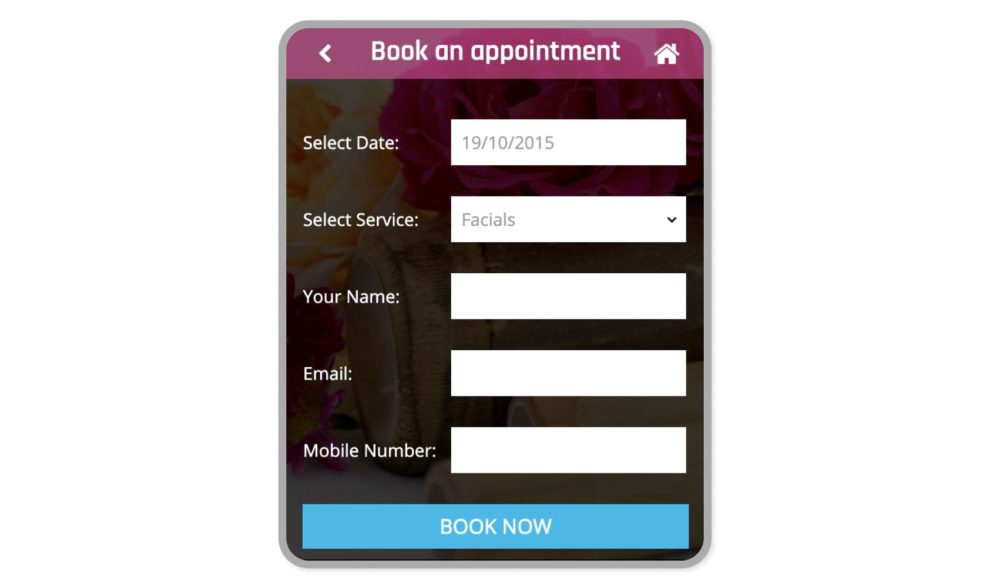 When users are on your app you must make sure that they can access your services with a minimum amount of clicks and information entered. The concise forms in our mobile app templates (especially in those which belong to hotel booking and travel niche) ask only necessary details which are easy to enter. The entry boxes are spacious enough making it easy to type in the right information.
Numerical counters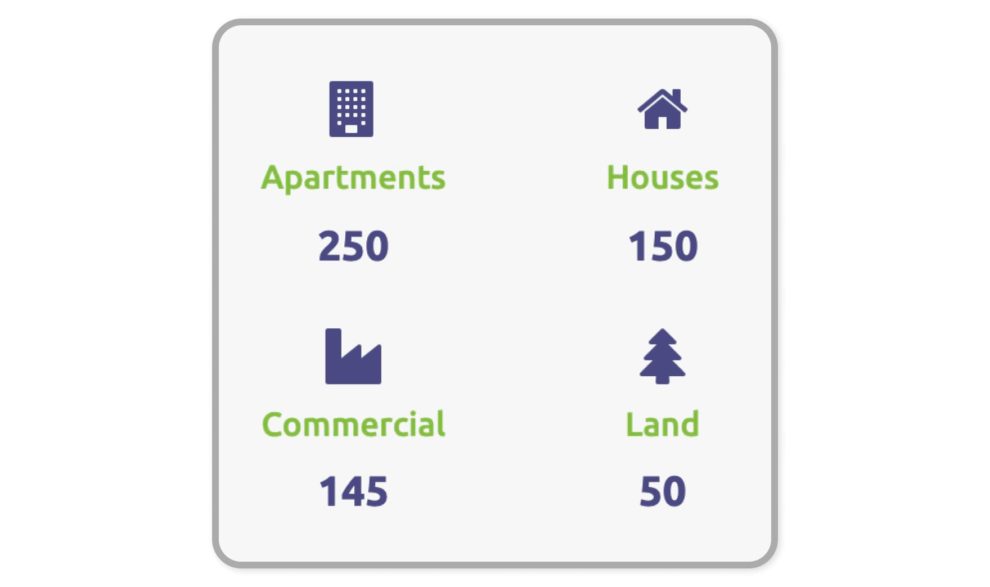 How quickly you engage the attention of your users decides the success of your business. In this aspect, showing impressive numbers so your customers can create a strong brand for you. Almost all our mobile app templates have number counters supported by trendy iconology. They can be about the number of customers, number of awards, number of branches, followers, blog posts (if you are a blogger) or number of downloads (if you are running a software development company).
Feedback Features
Different types of contact buttons allow your users to get in touch with you whether it may be an emergency or just to give honest feedback about your services. As a growing business, these inputs are vital, because implementing them can help you to grow exponentially. Our free mobile app templates not only have calling and messaging options, but some of them also have a 'fix an appointment' button so that your customers can discuss critical issues with you over a cup of coffee.
Systematically Organized Menu Bars
Menus allow users to access different parts of a website. If it's a multipage website each button in the menu opens a new page and for a single page template, it quickly scrolls the user to the specific section. They are placed right at the top of the page so that users find them right in front of their eyes. Browsing the whole website is right on their fingertips.
Search Bar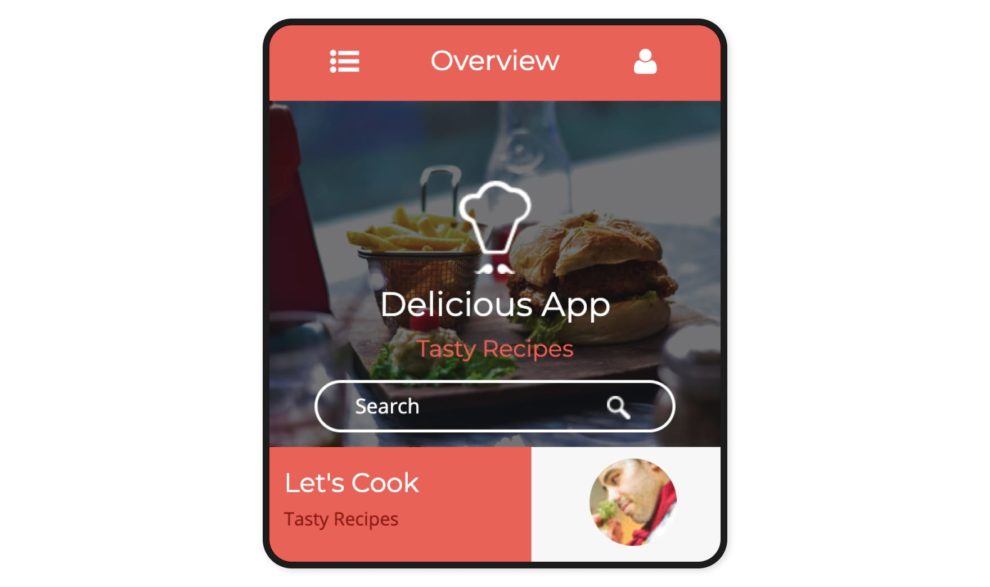 When your app pages are loaded with information, the search bar widget comes in so handy. Our team of developers and designers have taken a lot of care while building these amazing designs. Realizing the importance of the search feature, they have placed the widget right on the home page. The moment your user opens the app they will see a search bar. This type of interfacing is useful in case of food delivery apps where anyone can search the type of food or the restaurant they want to order from.
Animated Slide Shows
You can replicate the animated slideshows from your websites to your apps using our mobile app templates. As they are highly responsive, you will see that everything will fit right into the place without anything going haywire. Through these slide shows, anybody can highlight the focus points of their business. For an event management company, they can be wonderful pictures of their recent successful event, and if you have a research and development firm, you can display the highlights of your recent studies done in your lab.
Team Pages
Designing a mobile app interface is all about concisely adding as much information as possible. The team section is crucial to build trust amongst your audience. They should know about your organizational structure and what expertise you have in terms of human resources. The team pages in our mobile app templates have profile pictures, a brief bio and social media buttons where the users can check out the online presence of your team. This is important to build trust amongst the users.
Dropdown Menus
To showcase special services, make use of these vertical dropdown menus. On clicking the arrow sign a drawer drops down with a snippet of information which will entice the users to give it a try. If you are a blogger you can segregate special posts in these types of dropdowns with engaging pieces of information in the docks. This has a good probability of increasing your click-through rate.
Conclusion
These are only a few of the many features from our templates. With these free mobile app templates, you can take your business into the palms of every smartphone user. Each of these mobile app templates is available in free as well as paid versions.
You can go for free downloads and no doubt they look great. But, if you go for paid versions, you will get access to some extra features which will help you to keep your interface optimized for quick access.
All these templates for mobile app design are built with HTML5 which gives them a strong foundation. The CSS and JQuery contribute to their visual glossiness. And, some of them are also customizable.
Browse through the designs and select the best one for yourself.
Have a great time building your mobile application.