65 Free 404 Error Page Website Templates
Oops! There it comes.
Your visitor was enjoying browsing your website. He was blown away by the effortless navigation, smooth responsive, fast loading speed, and sleek animations. All your efforts through sleepless nights, working on the details of your website, re-editing the parts, were paying off.
But then suddenly your dedicated visitor has hit an error!
'404 PAGE NOT FOUND'
If your 404 error page is as uninteresting as the 90's news telecast, he can turn away any moment, and bounce out of your site.
But, there's no tax on being creative, right? So, let's be it!
Stop your visitors from bouncing away. Redesign your 404 error page by using our templates.
We have an abundant collection of 404 page templates, which will not only make your error page creative but also help your visitors find a way back to your home page using the HOME button.
A few of them also have a search bar to let you go wherever you wish, on the website. Scroll across, download and convert your error into a traffic driver.
Features of 404 error page templates from W3Layouts
The 404 error page templates from w3layouts will not only give an attractive look to your 404 pages but also help you to gain more traction on your website. Normally considered as an unusable part of a website, you can use this page for increasing your conversion rate.
Using the interesting features of our 404 error page templates, you can communicate better with your users and prevent them from bouncing out of your website when a 404 error takes place.
Innovations are happening at a rapid pace in every field of business today. And the same holds true for web designing. Irrespective of what kind of business you are into, your website design must follow the latest trends in order to catch as many viewers as possible.
Having a custom made well designed 404 pages in one of those design trends which will give a spurring jump to your brand image.
Here are some features of the 404 error page templates from w3layouts,
High-Resolution Background Image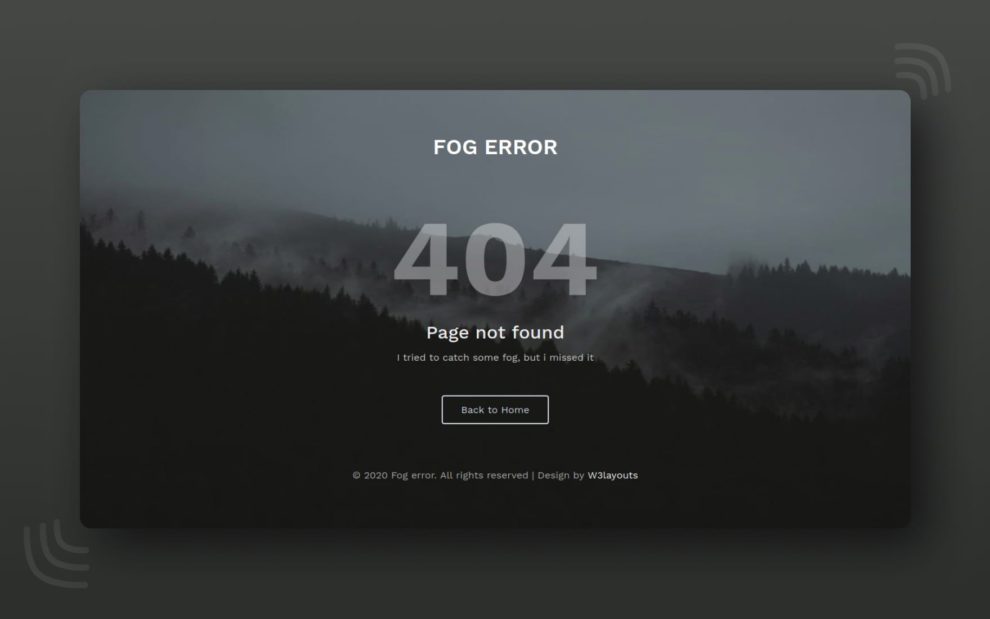 Check out the demo of the page here.
High-quality pictures are used in the background to give life to your pages. Based on the type of image you can suitably use the page for a website of any category. If the pictures are that of a landscape or a forest, you can use it for wildlife photography or travel-related websites. Those with pictures of stylish models or food can be used for fashion-related or food-related websites. In some templates, the pictures are customizable and are also animated with hover effects.
Call to Action Buttons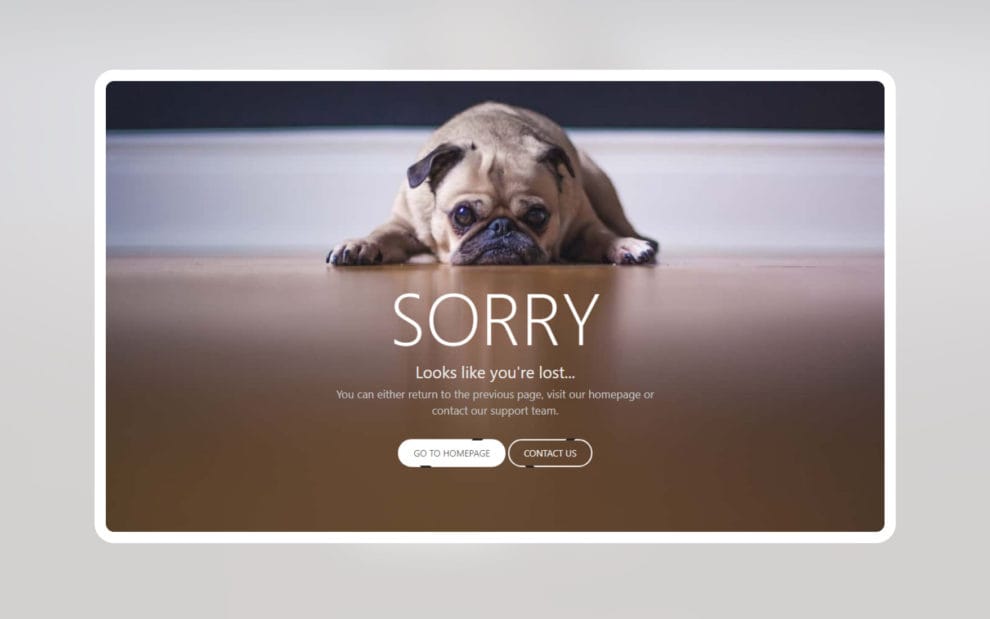 Check out the demo of this design here.
Some of our 404 error page templates have called to action buttons that help users to come back to your website instead of going away. When you place these buttons on your error page, there are two things that happen. One thing is that it will generate more trust amongst your visitors. Another thing is you can pull them back to whichever page you like. Either you place a 'go-to home' button, or a 'contact us' button, or you can also link a well-written article on your blog, say which is not generating enough views.
Search Bar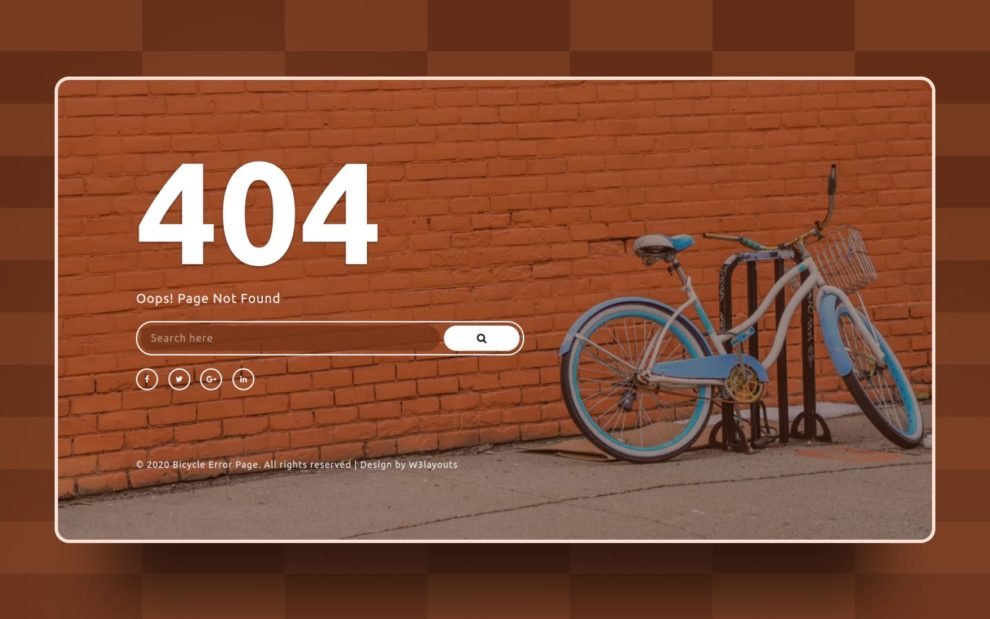 Check out the design here.
If a call to action buttons gives you the power to pull the users wherever you want, why not give power to the users to decide wherever they wish to go? This can be achieved by using a search bar from our 404 error page templates. The users can enter the keyword and navigate the links to find whatever they want from your website. This gives the onus back to the user giving him a feeling that you trust him. This earns you respect as a brand.
Social Media Icons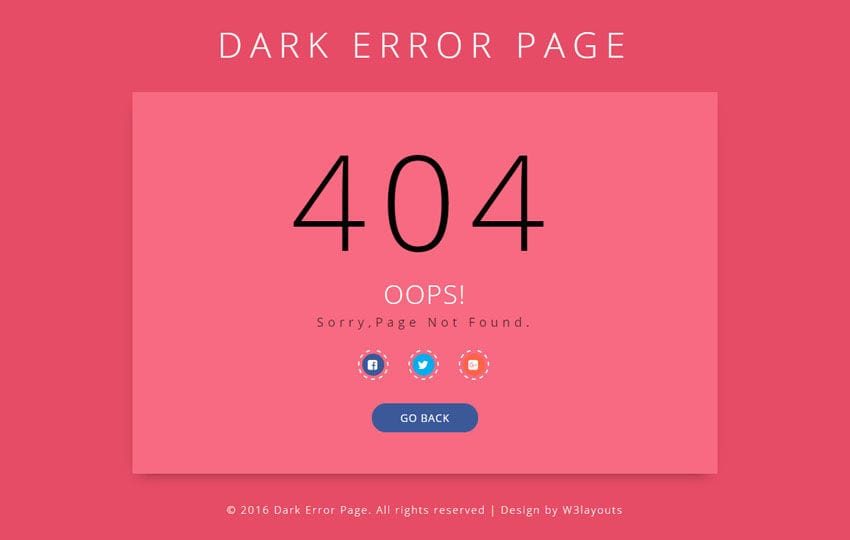 Check out the template here.
What if you can increase your social media presence through a 404 error page? Yes, you can absolutely do it by using the templates which have social media icons. These buttons allow users to check their social media profiles. Arrange these buttons in such a way that they are easily visible to the users. Coupling them with any CTA buttons gives the best results. This means they can either go to your Facebook and insta page or go back to the home page or any other page you give them an option of.
Creative Typography
Check out this design here.
The use of creative typography gives an attractive appearance to these pages. The user is not suddenly taken aback after encountering a 404 error. Instead, the message is conveyed in the most entertaining way possible. In some cases, you will also find the text decorated with interesting animation. The use of font styles also allows you to use the page in specific niche websites. Like in the case of the example shown above, this 404 page is apt for wedding-related business websites.
Menu Bar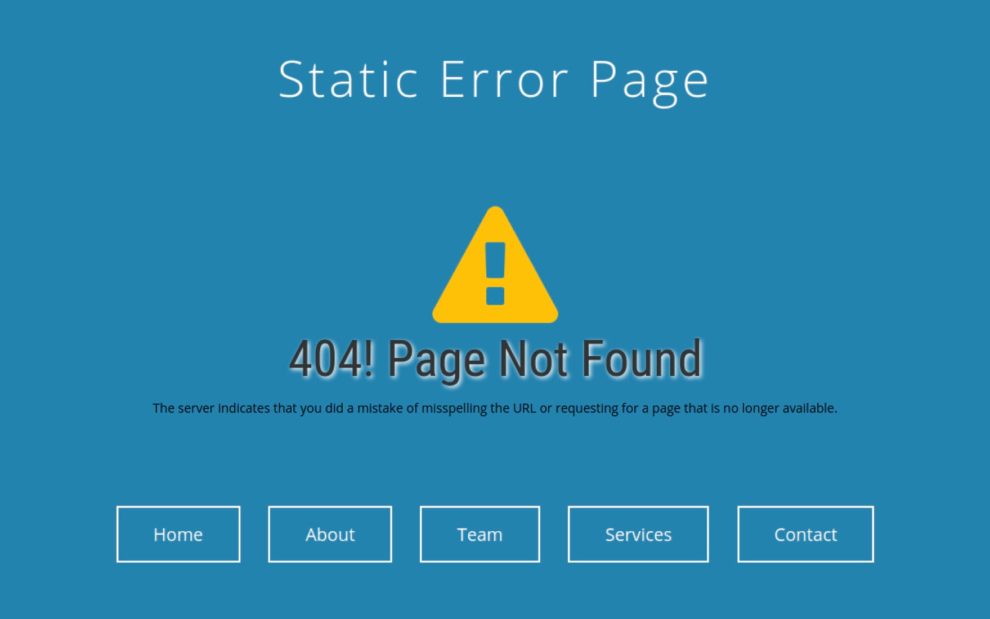 Check out the demo of the page here.
A 404 error page is a result of the user getting lost. That's why you must make sure that he is shown the right way towards his destination. Our 404 pages have buttons taken from your website menu bar. As shown in the picture, these buttons help users to navigate back to the website. You can edit the text and link appropriate pages from your website making the process easy.
Animated Characters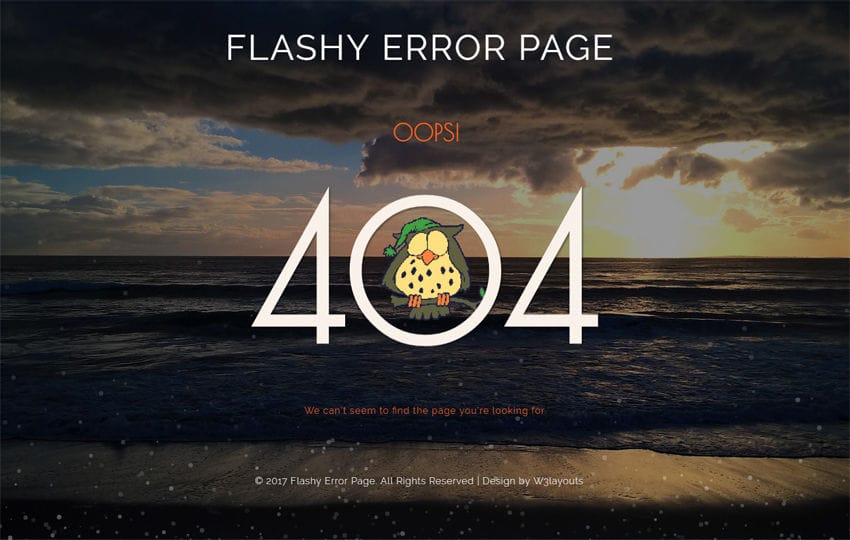 Take a demo of this template here.
Apart from creative typography, you will also see the innovative use of animated characters on these 404 error pages. These characters give a human touch and bring life to the page. They make the page more engaging so that users stay on our website and not run away because of frustration. Indirectly, the use of such characters can also help you strengthen your brand image. With more creative juices flowing, you can also do some brand integration in these pages by using your logo as well.
Our team of exceptional designers and developers synergize all these features together to give you top of the notch 404 error page templates. You can go through our collection of designs and choose the right designs for your website so that blend in effortlessly.
You can also make customization to the pages using our website editor.
Our 404 error page templates are available in both free and paid versions. We highly recommend the paid versions as they come without a backlink.