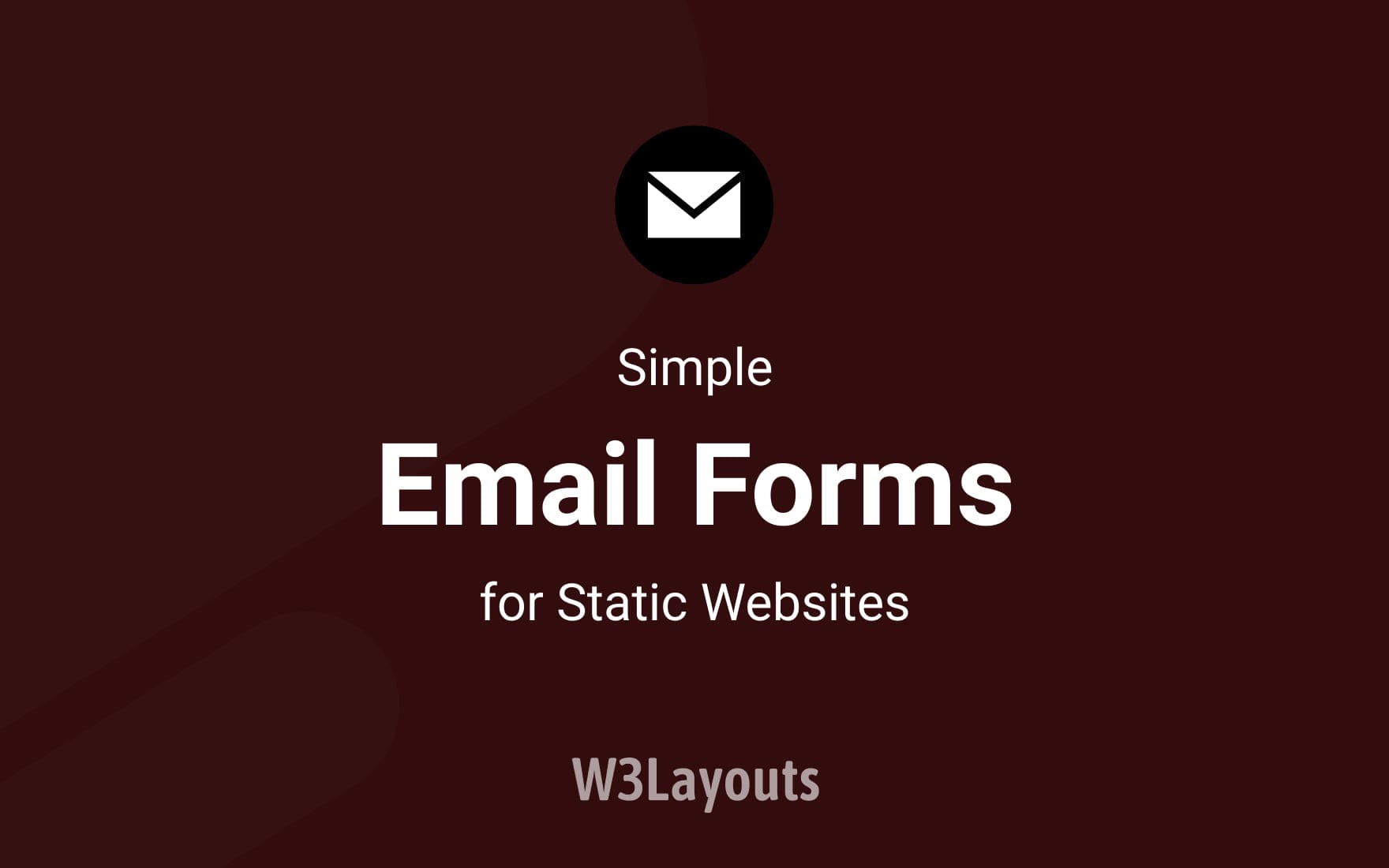 Imagine you are surfing the internet, looking for home bakers who can handle a bulk order for cupcakes, and you stumble upon this beautiful portfolio of a home baker in your city. You love her work displayed on her website and you would like to know more about her cupcakes & pricing. But, neither can you find her contact details nor can you find a "Contact us" email form. Frustrating, right?
Static websites are around since the early days of the World Wide Web. These are fast, sleek and are solely built with HTML and CSS templates. A static website is a perfect way of displaying any product, portfolio of your work, documentation, et cetera. Although these days dynamic websites are more popular, static websites still remain the best suited for the aforementioned niches.
The most common problem people have with static websites is that there is no way for potential customers to contact the site owner. And there's a high possibility that you will not be comfortable sharing your contact details displayed on your site. What's the solution then? Quite obviously, contact forms.
Email forms are the best way to collect leads…
Contact forms are one of the best ways to convert website visitors to leads to customers. And not to mention a "Contact Us" form looks highly professional rather than your contact details displayed on the website. It might seem daunting to implement a contact form on your static website and there is hardly any viable solution in the market today.
So, we went ahead and built one for you.
After several requests from our users, we are introducing our newest feature: Contact form for static websites. Our Contact forms look sleek and are easy to implement. No PHP or JavaScript knowledge required.
Check out our article on how to add contact forms for static websites to get started with email forms now!
So if you're still using a static website for your business and want your users to connect with you, you can add Contact forms to your website with W3Layouts in no time at all.