92 Free Society & People Website Templates
Are you fighting for a good cause?
Reaching out to your right fundraisers is all about communicating to them through the right channel. And, what can be a better option than a credible website? It not only brings you in direct contact with them but also opens your organization to those across the globe who wish to join you.
Using one of our 89+ free society and people website templates you can build a website for yourself with almost no effort. They are suitable for NGOs, fundraising campaigns, life coaching and rehabilitation centers, free medical clinics, etc.
The templates are built with HTML and CSS. They are decorated with clean typography and a systematic arrangement of grids. The responsiveness is so cool that your website will not stutter for a bit even when the users rotate their mobile screens, irrespective of what size it is.
So, what are you thinking? Navigate the perfect choice for yourself and download it.
Have fun building your website!
Features of Society Website Templates from W3Layouts
W3layouts' has an impressive collection of best NGO website templates and social website templates. These come under the category of society & people website template. These templates will drive you to build an efficient website for your NGO, community building, or social event ventures. Our widgets, features, and plugins have limitless applications and adaptability. Our templates let you play with lots of custom widgets and ready-made features.
The developers have simplified the process of building websites without any coding experience. We ensure responsiveness, browser compatibility, and SEO optimization.
Let us check the most suitable features and widgets from our compilation of society website templates.
Donation Form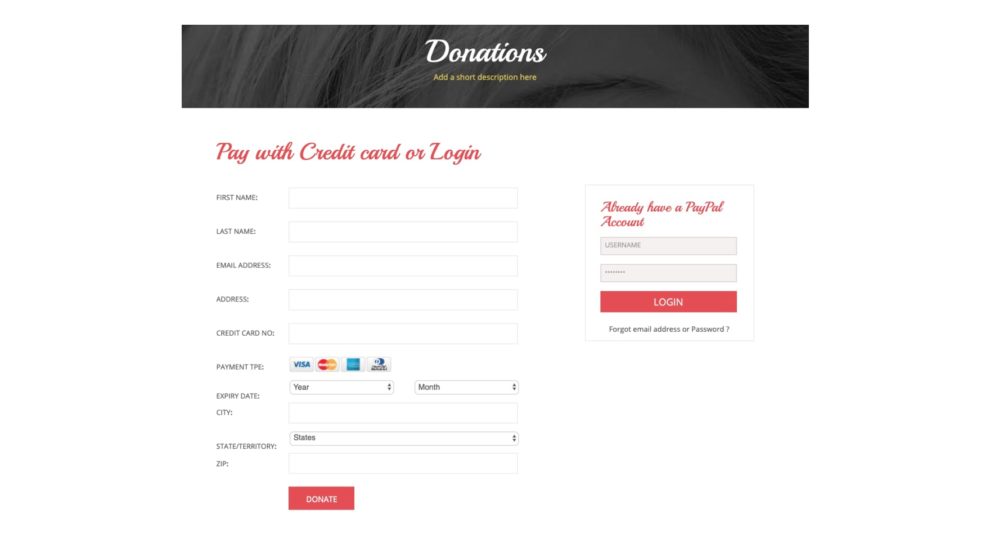 The society website template donation form consists of name, email, address, state and zip code in the dropdown, payment type and a donate button. The page is mobile-friendly and has a fast loading speed. Some of our templates are fully customizable and allow boosting sales for your business.
The form is designed with HTML5 and CSS3. It is significant to have the form to avoid unauthorized people from accessing the website and to track the records of your users.
Error 404
Our professionals have created these excellent pages to show errors.
The error could be due to internet connectivity, incorrect URL or due to moving or removing the page from your website. To move back to the 'home page' you need to press the 'back' button.
Our templates are far engaging than traditional website designs. Our designers always tend to create some unique features and widgets. They are simple to integrate into your website and look appealing to the eye.
Social Media Followers Count
Every website owner wants to keep track of their social reach. The social media counters in our society website templates allow you to display the number of followers and subscribers on social media sites. They also boost your website's future and promote productivity.
These counters are arranged in a box type layout with your desirable social media icons and counts.
These templates represent your number of fans in a stunning way.
Breadcrumbs

Breadcrumbs are a supportive component in multi-page websites. They increase the website usability and reduce the number of actions for users to find their destination on the website. The breadcrumb navigation allows the users to find their exact location of the web. They follow a linear structure and the viewed pages are arranged from left to right.
W3layouts' society website templates have breadcrumbs which makes it simple for users to switch between pages and subpages. It improves site-mapping and improves search results.
Video Gallery
The auto-sliding video gallery attracts the user in the first impression and makes the layout attractive. The video players showcase the maximum information in a concise space. The information representation through videos is getting popular on the web especially for social media. You can check them in one of our templates here.
These video galleries can be used for driving school website template, society website templates, and career guidance website templates. They are adjustable to any screen size. This feature is offered by both free and paid versions of our templates.
Facebook Page Widget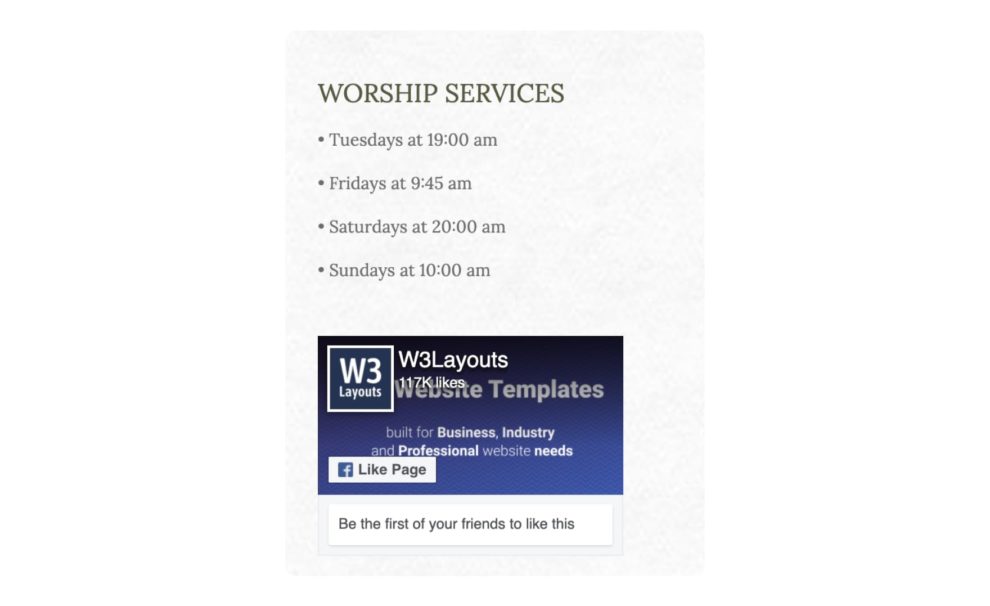 The Facebook page widget allows you to embed your Facebook page and promote it on your website. This facilitates the visitors to like and share your page without leaving the website. You can determine the dimension of the page widget.
These widgets bridge the gap between your lead generation and social media followers. They improve your website sharing and the widgets are quite simple to integrate.
Tweet Widget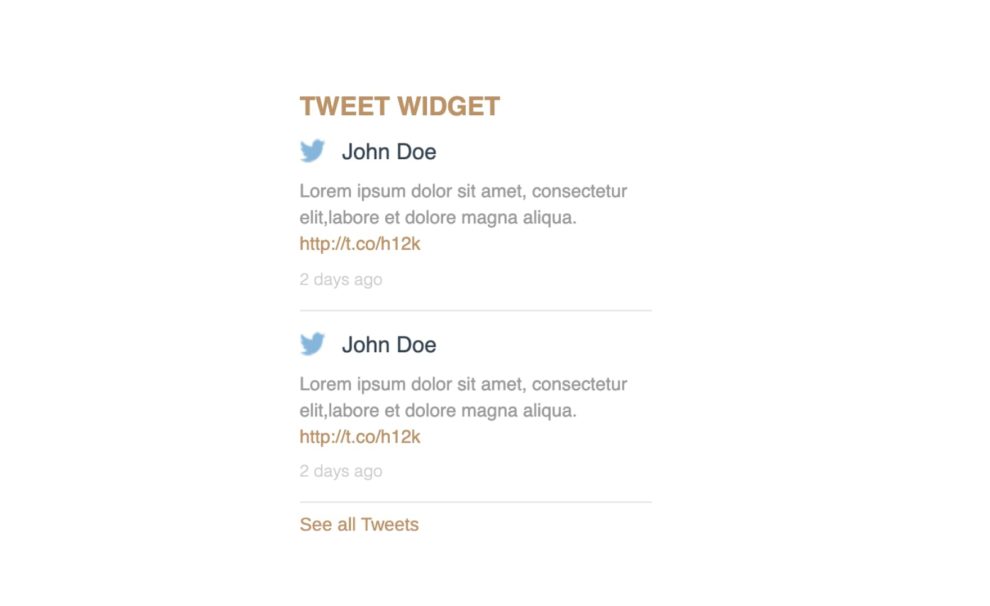 You can show all your exciting tweets with this tweet widget. You can choose to display the best collection of tweets on your website. This widget in our society website templates ensures the reliability of your website and establishes a trust factor among the clients.
Every tweet is separated by a bottom border with twitter icon, author name, description, and link to the twitter website. They expand your engagement rate and attract the audience.
Archives Widget
The archived page displays galleries, pages, and posts in a hierarchical structure. Our nanny website templates display yearly archives to show the old posts on your website. It is a dedicated widget to showcase all old content at a single place. It allows you to work faster and focus on upcoming projects.
The archives widgets have a dynamic interface and display the content depending on the currently viewing content. The features and widgets have a graceful and fashionable look.
Shopping Cart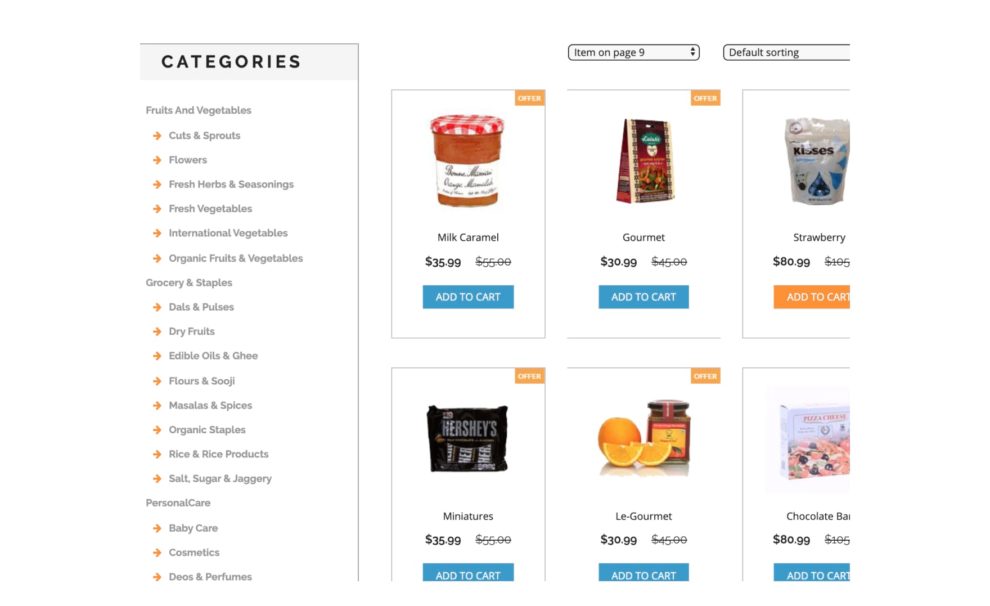 The shopping products are arranged in separate boxes along with product names, price and the 'add to cart' button. On hovering the CTA button, the animated shadow appears on the layout. You can check it out here. On clicking the button, a pop-up displays showing the quantity, price, discount, and button to remove products from the cart. The well-designed shopping carts improve product sales and revenues.
Our shopping cart pages are flexibly designed for e-commerce products. These society website templates are mobile-friendly, professional and elegant. They result in the smooth integration of billing and checkout process.
Comprehensive Footer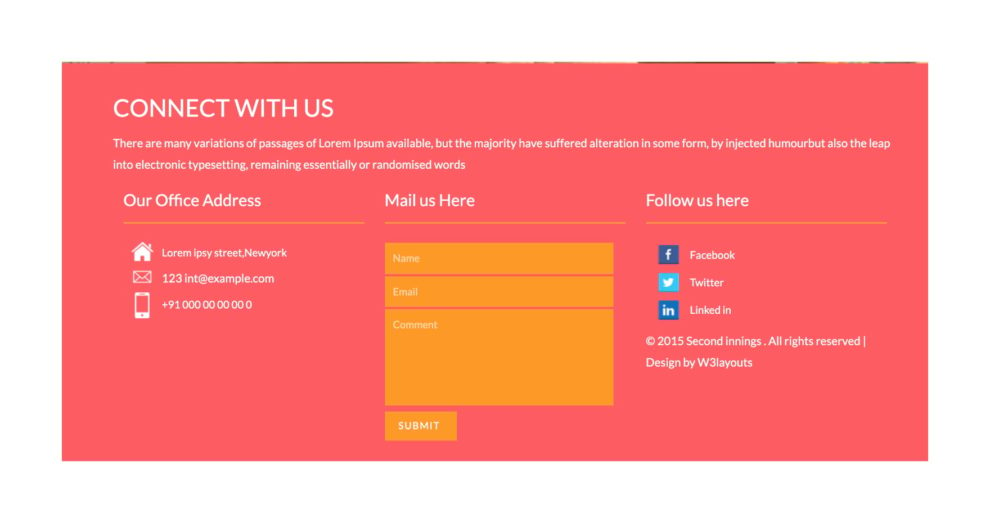 The comprehensive footers consist of social media sharing icons, office address, contact form, subscription form, and copyright notice. The footer in our templates is specially designed to meet the business goals. The other things to add are pages such as privacy policy, disclaimer, terms, and conditions, navigational links and popular posts.
It is the place after the body section where users frequently look for significant information. Footer on our websites is organized, clean, and presented with fine details. Every template has a unique footer design which increases the conversion rate and is easy to browse.
Conclusion
There are several useful features that are easy to add to your website and will determine your success. These full-screen headers image, side menu and page variations reflect our commitment towards our competence. Our templates are proficient enough to influence your potential clients.
The elements have a clean mark-up and you are free to experiment with different design concepts and creative ideas.
Our templates are available in both free and premium versions. You can simply click the download button on the header of every templates' demo to take it with you. If you face any problem, refer to this blog here to check out the procedure of downloading.