77 Free Autos & Transportation Website Templates
A new habit has taken its place in our lives. We feel hungry, we want to buy a novel, or we want to know why the sky turns orange in the evening. Anything it is, we turn to google.
Trucking companies here will be astonished to know that almost all your clients look for you online. And why not? They can see your ratings, reviews, and whether the company is legitimate or not.
Having a website for an automobile, trucking, freight, cargo, or any company related to transportation is a vital part of the strategy to march towards growth.
We have a remarkable collection of website templates for transportation and automobile related businesses.
If you are a web designer, and you have an urgent demand from your client, they can come to your rescue. If you are a start-up and have less or no budget for a website, you can design it yourself using one of these templates.
You only need to make a choice and download it!
Features of Auto and Transportation Website Template
The website templates under this category are for all those companies who look after logistics-related businesses. All the food that you eat, the clothes that you wear, and all other daily products that you use to come to you after getting delivered to the retail stores through huge shipments.
The distribution takes place through trucks, freights, cargo and many other means of transportations. There are logistic companies that look after these movements. If your transportation business is at a very initial stage and you are looking to build a website to reach your clients, then these transportation website templates can come in handy.
We have free truck transport company website templates, freight forwarding website templates, and cargo website templates amongst the many. And each of them is loaded with useful features that will help you to better interact with the users.
Let us see what are those amazing features which make these templates stand out.
High-Resolution Images
Cargo and shipping are a business involving ships, trucks and all supersized transportation. To showcase them on your website, you need to upload their high-quality images. Our transportation website templates are coded to support high-quality images without making them heavy in terms of loading time. The images are optimized and installed with a lightbox effect at specific locations.
Prompt Subscription Form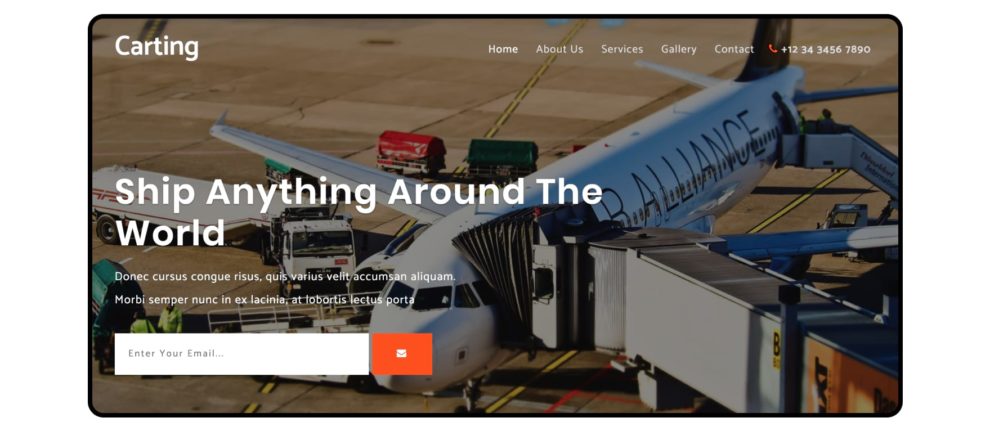 In some transportation website templates, the subscription box is placed right at the entrance on the masthead, instantly prompting the users to subscribe. Once they subscribe you can send daily updates about new types of shipment packages launched by your company, blog posts about recent news in the freight business and many other things. Also, you can launch offers and update them by dropping an email during festive seasons. You can also use this as a tracking form by allowing users to track their shipment by entering their tracking ID.
Site Navigation Map
Each transportation website template has a site navigation map at the footer. Using these maps, users can jump to any page in a split second. It gives you an idea of the number of pages the template includes. Most of them come with 5 or 6 important pages which are mandatory to run a website like Home, About, Services, Contact, etc. But, w3layouts also have premium website templates which include more than 20 pages. Premium templates are just like perfectly built ready-made websites and what you need to do is only replace some text here and there, and your website will be ready.
Quick Booking Facility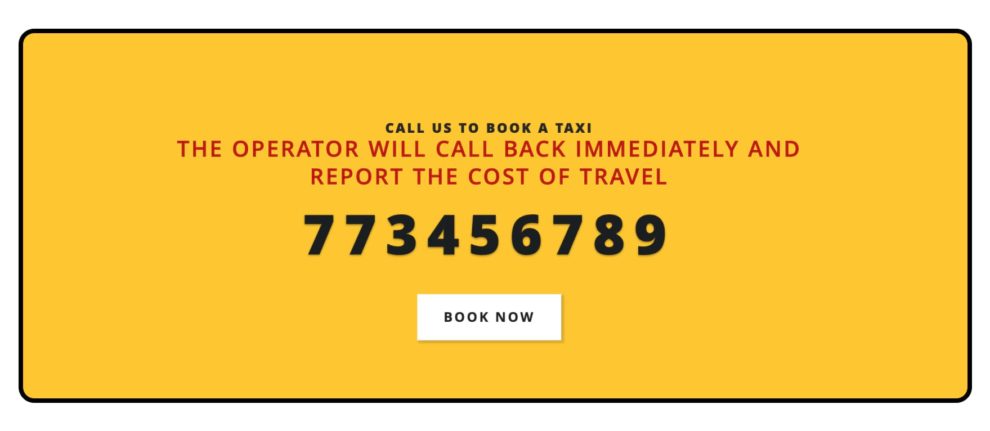 The templates have colorful bands with crucial information accentuated on them. A clever use of this feature can be made by cab companies by providing a contact number for instant booking. It has a positive on both ends. As a business owner, you can easily reach out to your customers. As a customer, they can find your services right after scrolling on your website instead of navigating through pages.
Your Partners and Clients
Every template has an allotted space to add brands with whom you have been working. Apart from testimonials and team pages, this is another way of gaining the trust of the audiences. In some of our transport website templates the logos scroll across automatically. You can use that feature in case you have many brands to add. Every customer would like to know which are the companies with whom you have worked before.
App Download Feature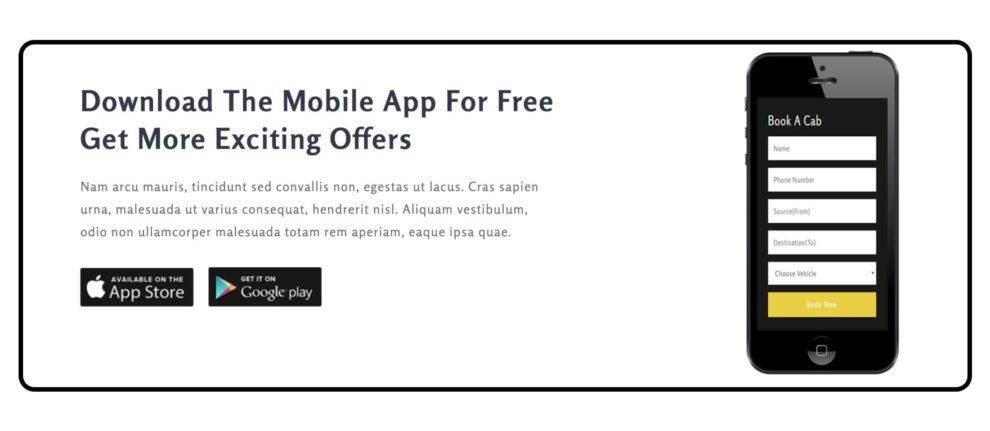 Using your services through an app is far easier compared to using them through your website for users. And, moreover, in today's world of geeks, no business can be successful without a mobile app. Mainly in freight forwarding website templates, this plays an important role if your app has a feature to track shipments. Almost all our transport website templates have this feature where you can link your app download from google play store and app store. The users can simply click on the buttons and they will be taken to the play store where the download will start automatically.
Nicely Curated 404 Page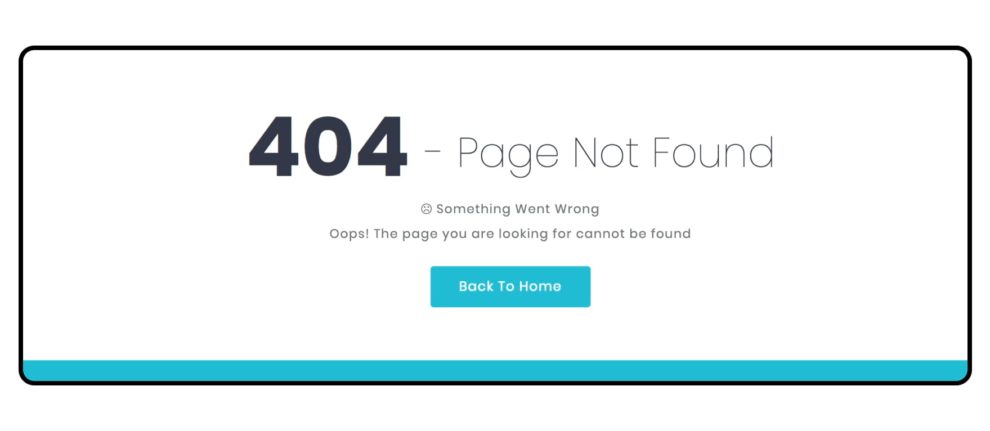 Our autos and transportation website templates have specially designed 404 pages with call to action buttons. You can take the traffic coming on the broken links to your home page using the buttons. Due to its design blending with the website, the users will not get distracted when they encounter it while they are browsing through your site. This way you have less chance of losing the traffic.
Pricing Plan Page
Convey the cost of your services using the concise pricing plan widgets that come with our transportation website templates. They are available in different layouts, based on the type of template. These widgets have the price written in bigger fonts so that they grab eyes, followed by services offered by your business in bullet points. The call to action buttons are spacious enough and can also be accessed on fingertips.
Conclusion
With our collection of Autos and Transportation website templates, there is no need for you to worry about building a website. Your cargo business may be an established one, or newly started, our templates will help you to build a fully professional website.
Designed on a strong foundation, our templates will serve you at every step. Apart from the features mentioned above, there are way more details on every website which will help you to communicate with your customers effectively.
Our transportation website templates are available in both free and paid versions. It's very easy to download them. If you find any difficulty in downloading them, click here to go through a step by step to help yourself.