Free Beauty and Spa Website Templates
In this finger touch world, make your Beauty & Spa business just a click away from your customers. Stay on top of your competitors by building a professional website for your beauty salon, hair salon, spa, and wellness center. Show your loyalty towards them by regularly updating the latest services and discounts.
No time to build a website? We make your work easier. Browse across our website templates for beauty and spa related businesses and build a website in no time. And, there is no need to learn to code!
Editing some of the templates is as easy as buttering your bread! You can do that using our drag and drop website builder. You can not only change the arrangement of elements but can also replace the images, change the font styles, and even add or remove the CTA buttons.
So, download the template and take your first step towards building a brand new website!
Different types of templates under beauty and spa category and their features
W3layouts' has systematically designed elegant spa website templates for our loyal and new customers. Our designers have provided the most effective solutions for your beauty salon needs. We make sure our clients are recognized world-wide and establish their business online.
Our beauty website templates have an eye-catchy appearance to hold the attention of your target audience. Through this stunning collection, we ensure attractive transitions, animated effects, pre-built pages, easy customization, and professionalism.
If you are looking for wonderful beauty salon templates, you have come to the right place. We assure customer satisfaction and deliver high-quality services.
Let us see more about the different types, features, and technologies used to develop our templates,
Types of Template
Under the category of beauty and spa, we have the following sub-categories which will help you to use the templates directly without any customization.
Men Spa template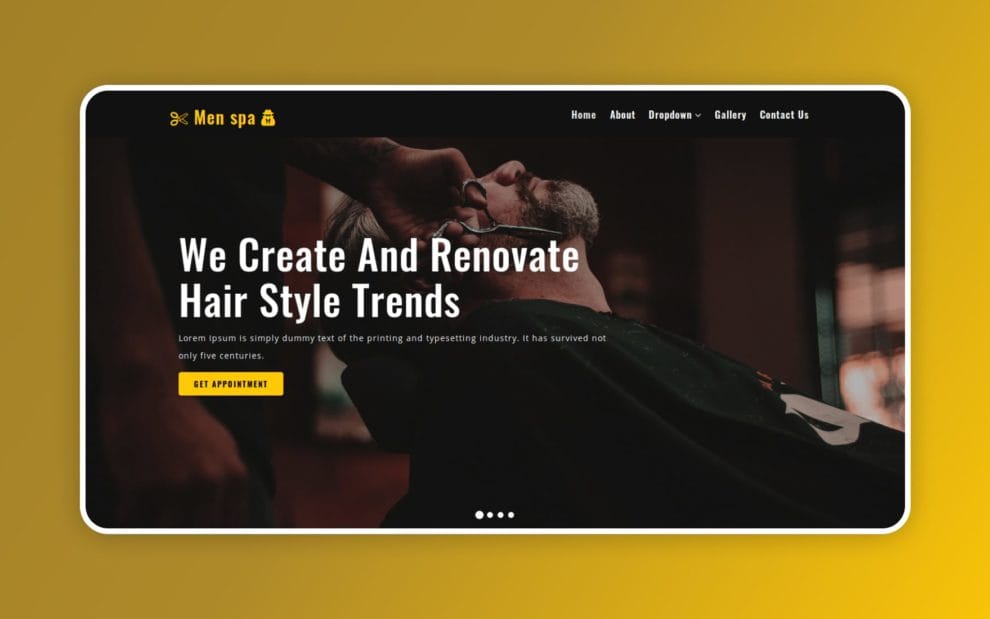 The men spa template has a manual sliding header image followed by about us, services, pricing, and client reviews section. The presentation of the men spa website template is quite impressive with a good-looking gallery and broad footer. The footer contains the opening hours information, contact details, and copyright notice.
You can change the header and footer placement, their size and color combination. You are free to develop it into a full-fledged professional website.
You can check out the template here.
Hair Spa template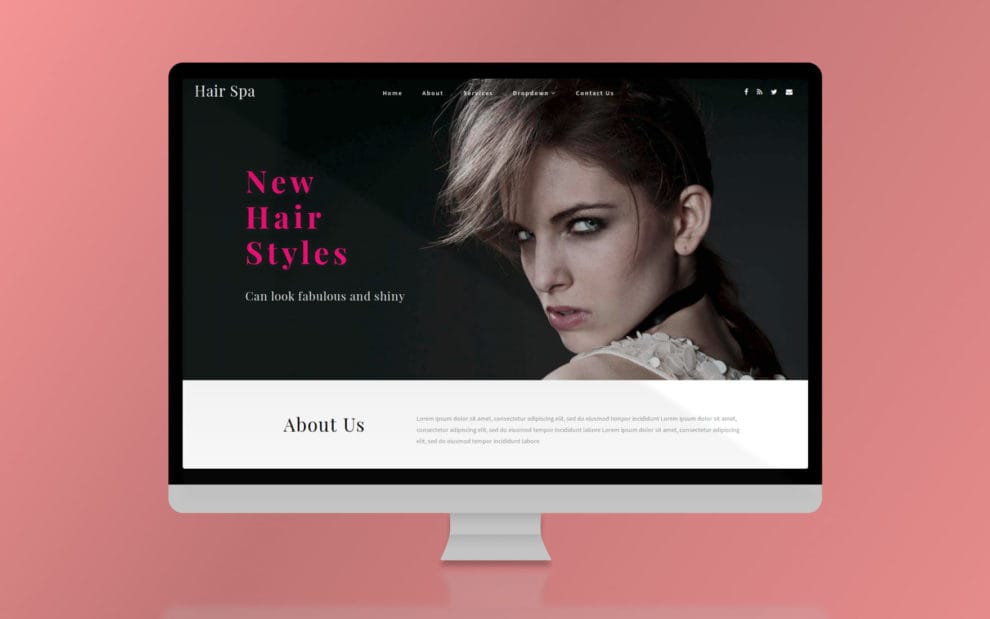 The hair spa website templates have a header image with a text written over it. In such templates, menus are placed on the top of the header and social sharing icons on right. The unique feature is the blog section, which is arranged in 2D cards and images placed below these cards.
The fully functional template has extremely sharp features and is fun to customize. It has impressive widgets and our spa salon website templates are available for free download.
You can check out the template here.
Beauty Blog Template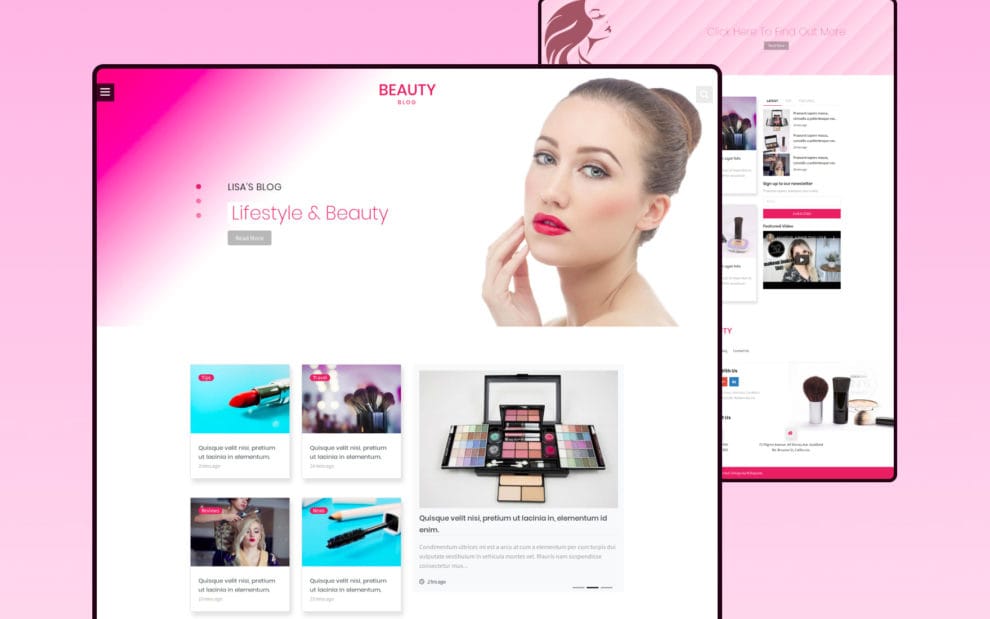 The special feature is the fixed hamburger menu to access any section of the website without any scrolling. In the footer, we have arranged email, contact, and address in three columns along with the icons and an image of the products on right.
The template needs no prior coding experience to customize and possess ready to use layouts. With little creativity, you can design the website like a pro.
You can check out the template here.
Technologies Used by our team of developers to build beauty and spa templates
Our developers use a range of modern tools to design and develop the templates. These technologies form the foundation on which the designs are built. The lightweight high-quality animations, high-resolution images and visual effects you see are all the results of these technologies.
The HTML5 and CSS3 designed spa website templates are good for SEO purposes, loads quickly and can be used for multi-purposes. These templates have great fonts, awesome icons, and a fully responsive layout.
It has interactive features and in the footer pictures, links, map, address and contact form can be inserted. Our designers are constantly enhancing these templates with extraordinary new features.
Bootstrap makes it possible to use ready-made blocks that eliminate the need for custom designing. They have a powerful grid system, thumbnail style featured cards and pre-designed contact forms.
The spa website templates have a flex-box grid system that divides the screen into equal size boxes. With little bootstrap skills, you can develop an organized and easily manageable website. It simply requires importing a bootstrap CSS and js file.
JQuery is used to implement click effect, pop-up windows, sliding, animation, hamburger menus and handling other events.
In the spa website templates, you can manipulate the CSS code and implement your customized features. Such templates adapt in every browser version, have cross-browser support, support CSS3, built-in animations and require less code.
Our website templates are unique because of their awesome features. Out of so many general website features, some of them are listed below which are exclusively useful for the beauty and spa category.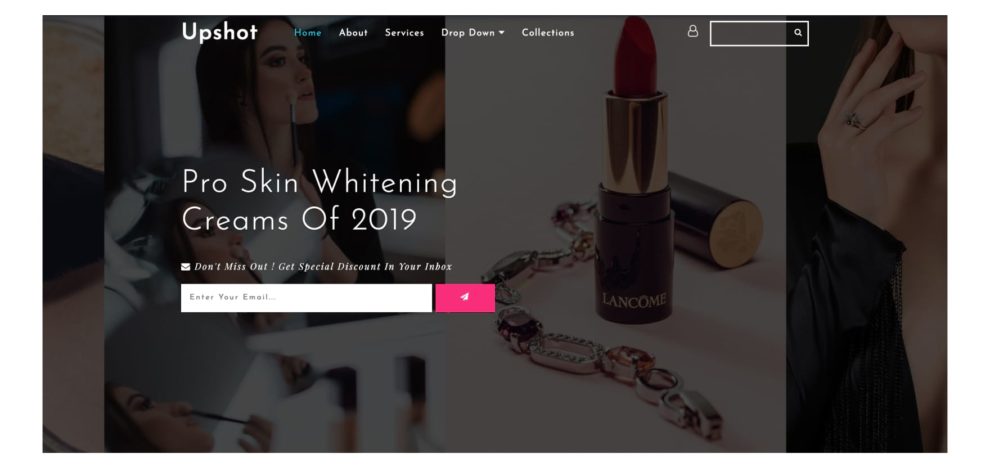 This spa website template has a semi-transparent and auto sliding header. It has a search bar and a subscription box. The other interesting widget is the services section where each service is arranged in rows and columns.
These outstanding templates are quite compatible to elaborate your business and capture the attention of high-profile clients. The features are incredible and have built-in pages with clean code.
The testimonial section in spa website templates is quite different from other templates. They have the description part above and the image placed below the text. The testimonials allow visitors to develop trust in your business.
Using text testimonials is a traditional approach. You can add video testimonials in place of text. Applying a few modern techniques on your website will draw clients inclination towards your business.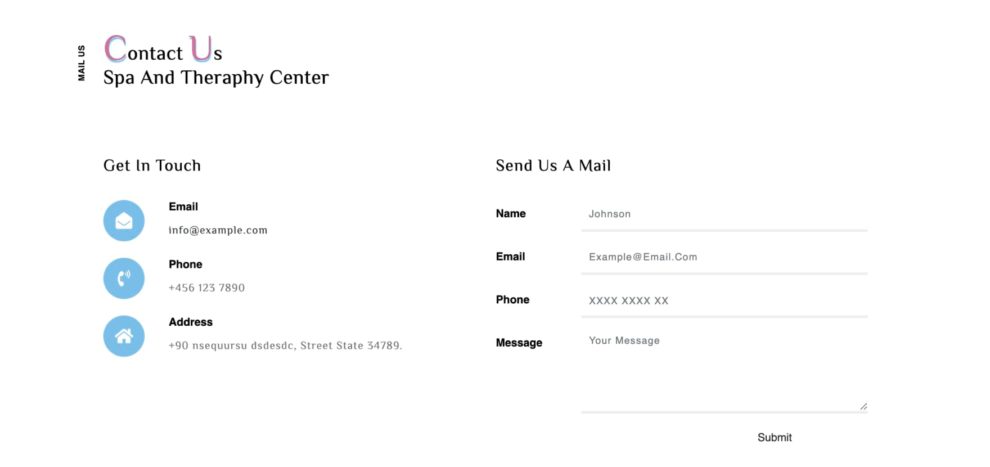 In spa website templates, it is especially significant to inform the client about your physical location. The template has email, phone and address to contact for any address related queries.
Such templates have easy navigation, follow all web standards and each page loads effortlessly. The templates fit for massage centers, hotels, men and women spa, and beauty salons.
Subscription and Social Sharing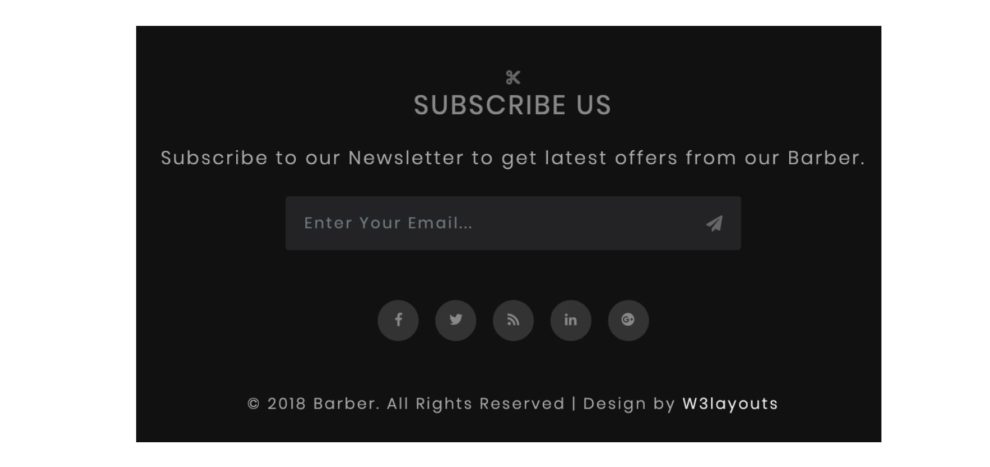 Some of our templates have subscription boxes and social sharing buttons both placed in the footer. These subscription boxes give a seamless customer experience.
The social sharing icons make the website dynamic. On click or hover, the color of the icons changes. We have sharing icons for Facebook, Twitter, LinkedIn and Google plus.
Display of services through video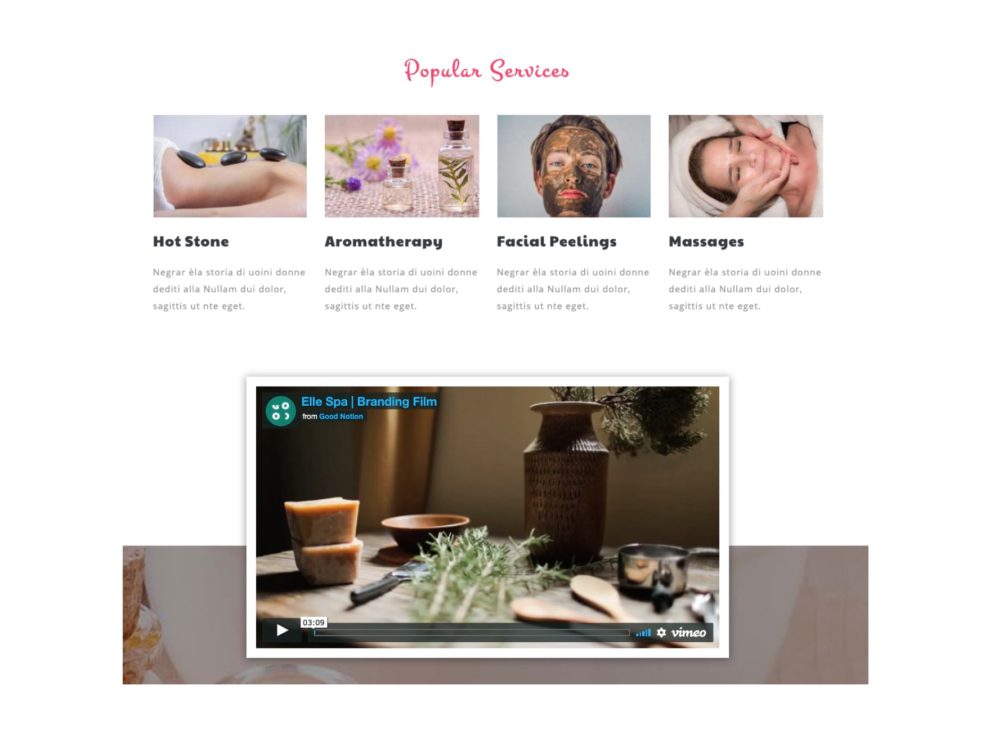 Video allows quick access to information in less time. The customer's time is valuable to us. People these days prefer to watch videos rather than reading the long paragraphs of texts. Demonstrating your services through video is to improve your web presence.
Our website has built-in frames to integrate videos. You can choose to change their dimensions, layout, and border or add some animation effects.
Introducing your staff on your website assure your prospective customer that a great team is working behind the products. And hence, it establishes strong relationships. The client can choose the best person from the team to get the high-grade services. The team page layout is arranged systematically with the image on the left and introduction on right.
Conclusion
So here we have discussed the types, features, and technologies used in designing these templates. Our collection will add freshness to your websites and attract visitors.
These templates work for spa and beauty website, hair styling website, or home-servicing website. Such templates are the result of hard work by our designers who have tried to meet the standards of online business marketing.
Our templates are available both in free and premium versions. You are free to download the most suitable spa website templates as per the requirement of your website. Check out the steps to download the free templates here and take advantage of their marvelous features.