Why eCommerce website templates or WordPress themes are required? If you're looking to do business online and open up your own e-commerce store, there are some things that need to be put in place first. One of the most important elements of your success with an online store is the quality and features of your eCommerce website templates or eCommerce WordPress theme. There are thousands of themes and templates out there, but there are only a select few that truly meet the needs of a serious e-commerce professional who wants to attract buyers to their site and convert them into paying customers.
Build a eCommerce website for free
This rundown of the best e-commerce website templates and WordPress themes for your online store will walk you through these high-end themes and what you can expect from each of them and give you insight as to what features you should be looking for in your theme to provide your customers with a good online shopping experience. create a free eCommerce website for free using the below list of free templates and themes.
Best Templates and Themes for 2021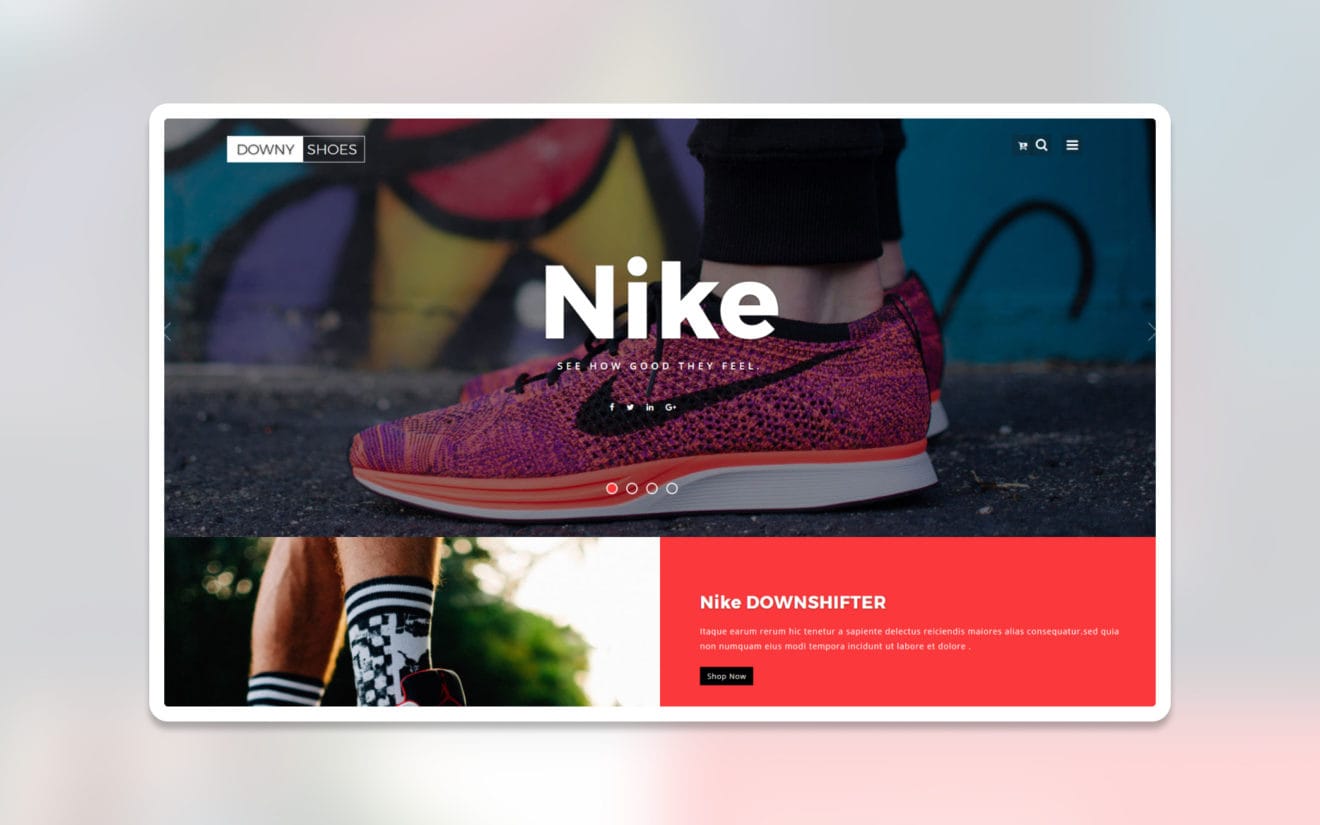 Downy Shoes is a multipage e-commerce theme that is specifically designed for e-commerce stores that specialize in selling shoes. It can also fit a variety of fashion-based needs and provide a great-looking website for your e-commerce fashion business.
---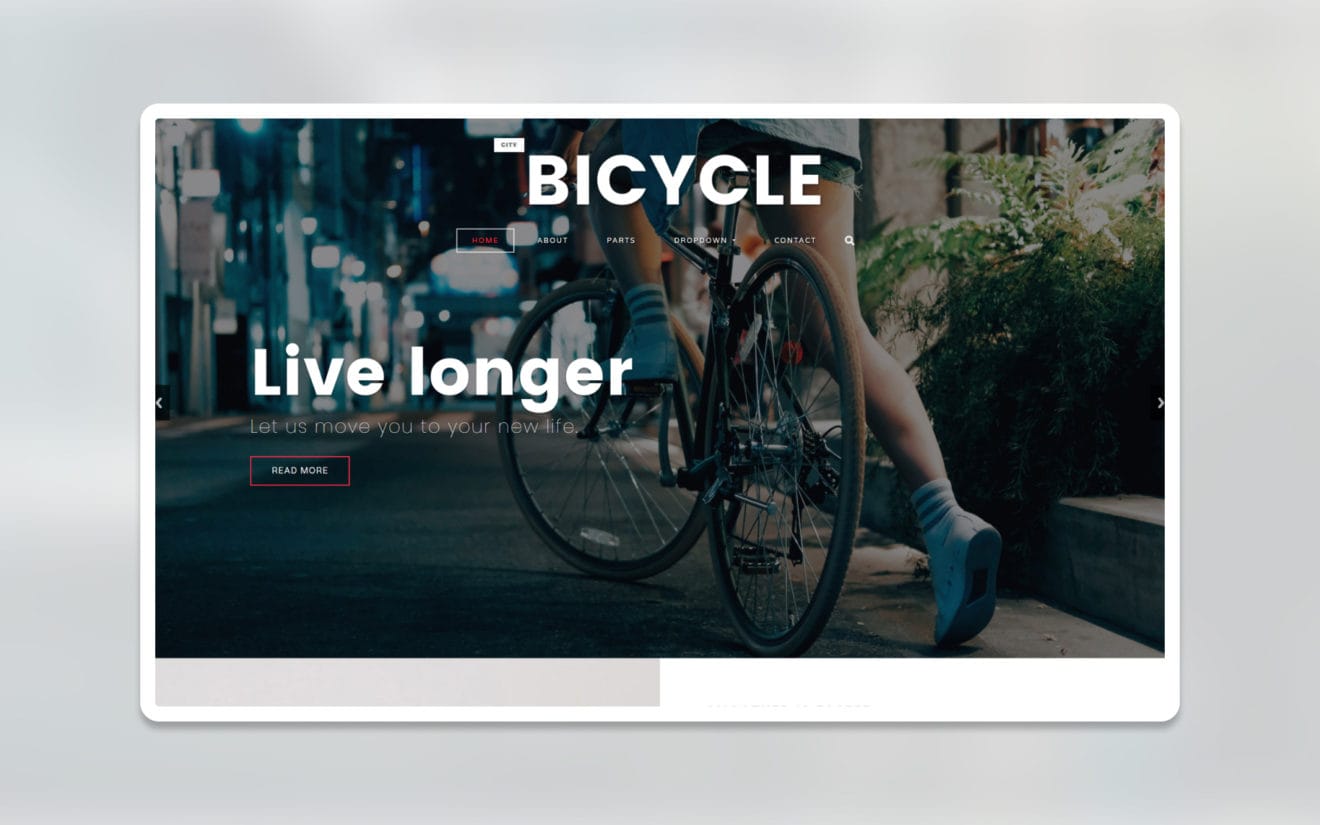 The City Bicycle free website template is a great choice for those who have a business-related to bikes, bike repair, and bike-related accessories. In addition to online retailers, this theme could also be used for brick and mortar shops.
---
For those that sell bags and other related accessories, the Baggage online store theme provides you with the tools you need to properly market your products. This site is modern and sleek, providing your online store with a professional look and easy layout.
---
Bootie is one of the hottest goods and services theme that is primarily designed for those with online shoe stores. This e-commerce template is clean and provides you with a great way to showcase your products.
---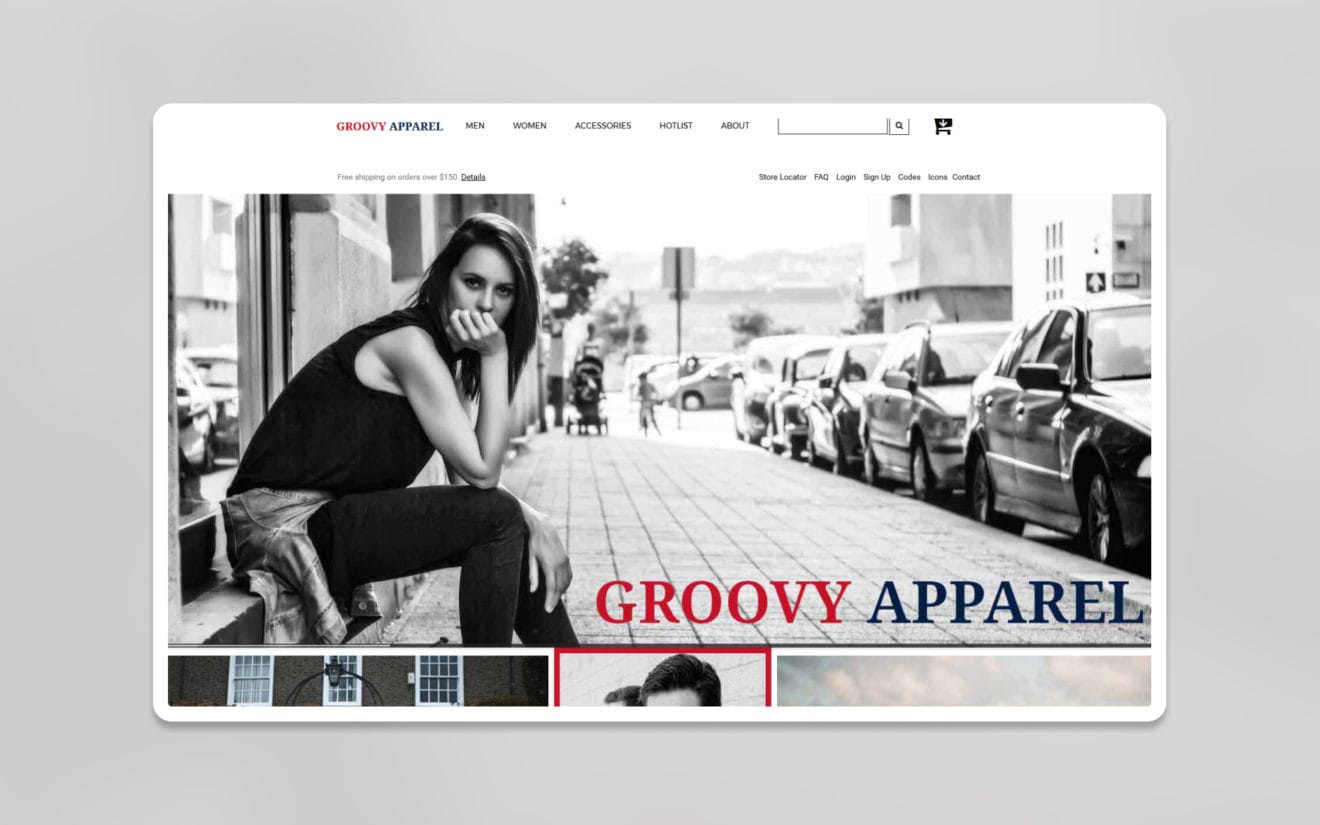 Groovy Apparel is a comprehensive fashion e-commerce store template that also has good functionality for furniture, sports, tools, and beauty. It comes with all of the pre-built pages that you'll need to make putting up your e-commerce store easy.
---
If you need an effective template for your local brick and mortar grocery store, then this grocery store theme is ideal for you. It has options that help you optimize for local search and has an accessible layout that will work well for anyone.
---
Youth Fashion is a trendy, modern theme that specializes in showcasing your products to the right audience. This theme is responsive and uses robust code to give the ideal browsing experience to your visitors.
---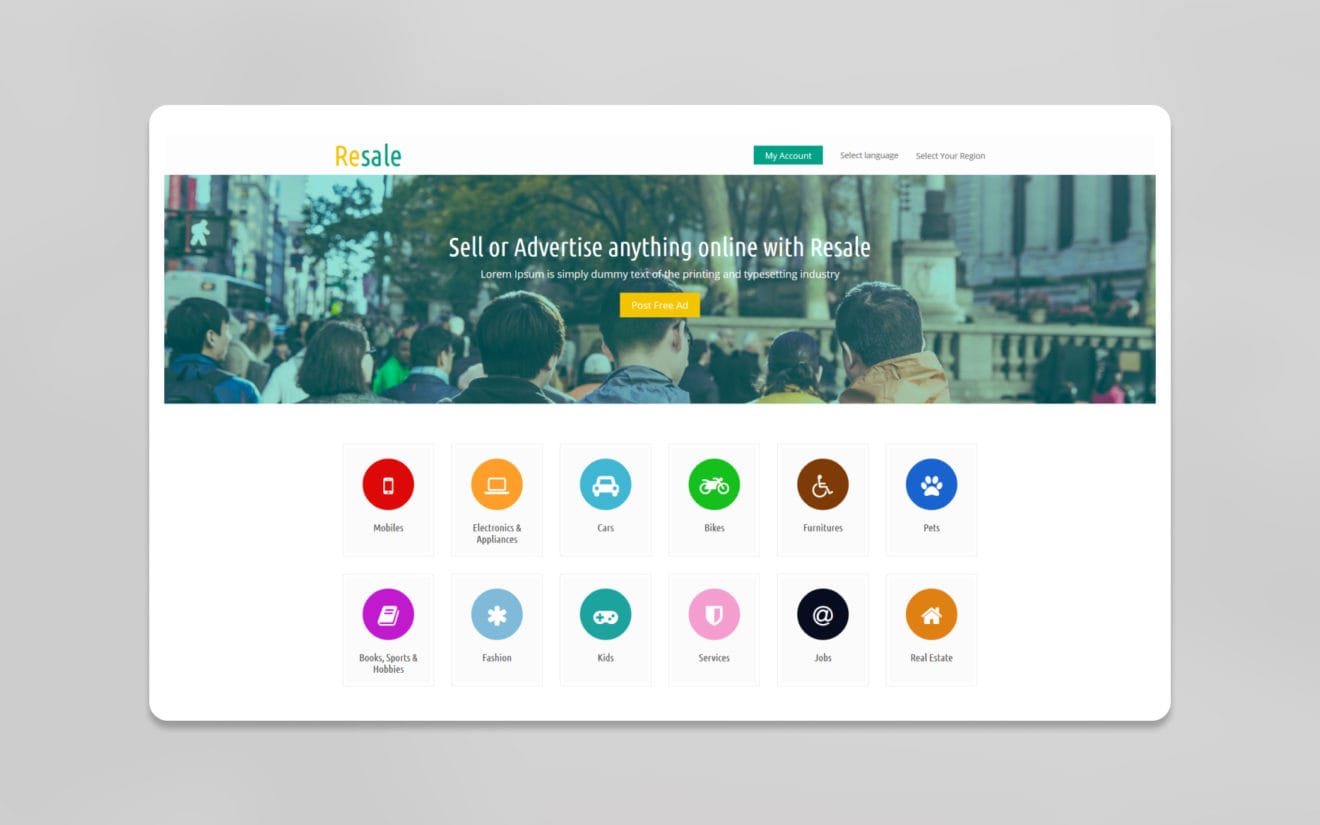 Resale is a powerful template that serves both e-commerce stores and brick and mortars. It is specifically designed to help resale services gain a competitive edge with a helpful layout and plenty of options that help you adapt to your exact niche.
---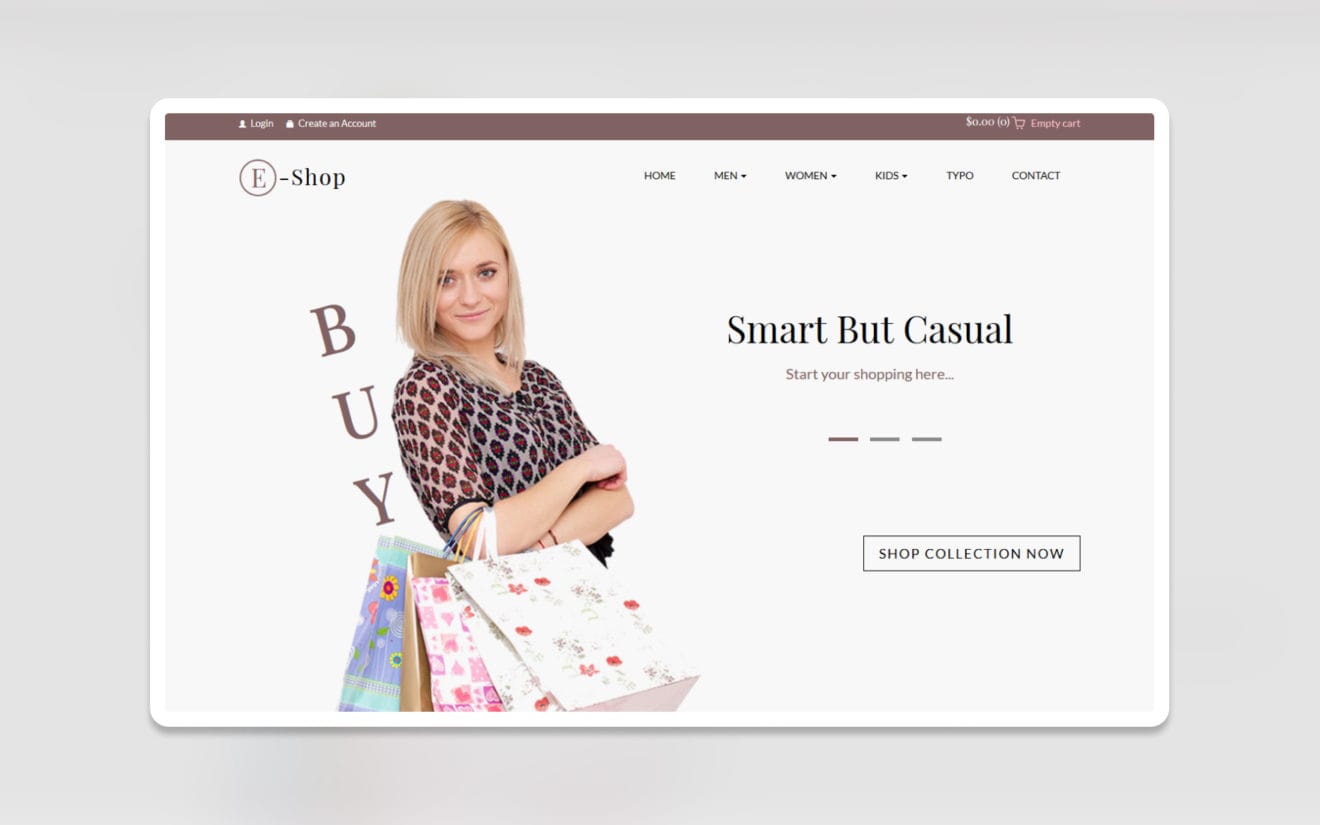 E-shop is a simple, but powerful e-commerce theme that provides robust cart and checkout options. This is a great theme for shops that are aiming for a contemporary, fancy look, but it can also be customized to the style you are trying to achieve.
---
N Air is an e-commerce theme that can be used for almost any product niche out there. It's versatile and features a unique slider that captures and retains the attention of your customers and gives you an opportunity to implement intriguing calls to action.
---
Nuevo Shop is a simple theme that is extremely versatile and offers you all of the options you'll need when looking for a theme that is optimized for online shopping and designed to provide more value to your online store.
---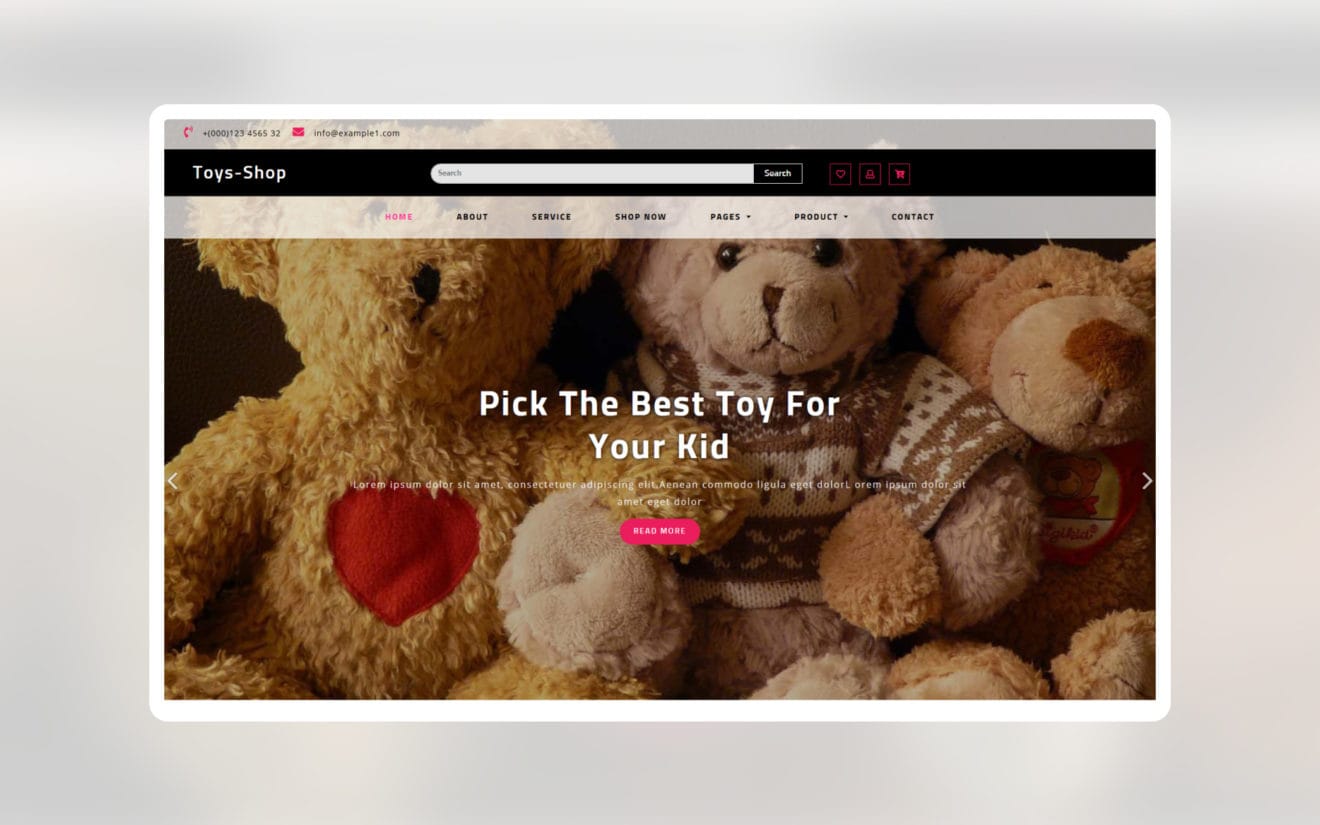 Toys are one of the most robust and thriving industries, and to handle that kind of traffic you need a serious theme that can convert traffic. The Toys Shop theme is minimalist, modern, and easy to use to bring a new generation of digital marketing to one of the oldest industries.
---
Goggles is a glasses-themed shop that allows you to bring a modern feel to a timeless industry. If you want a fresh, simple theme to showcase the glasses that you carry, then this theme is the right choice.
---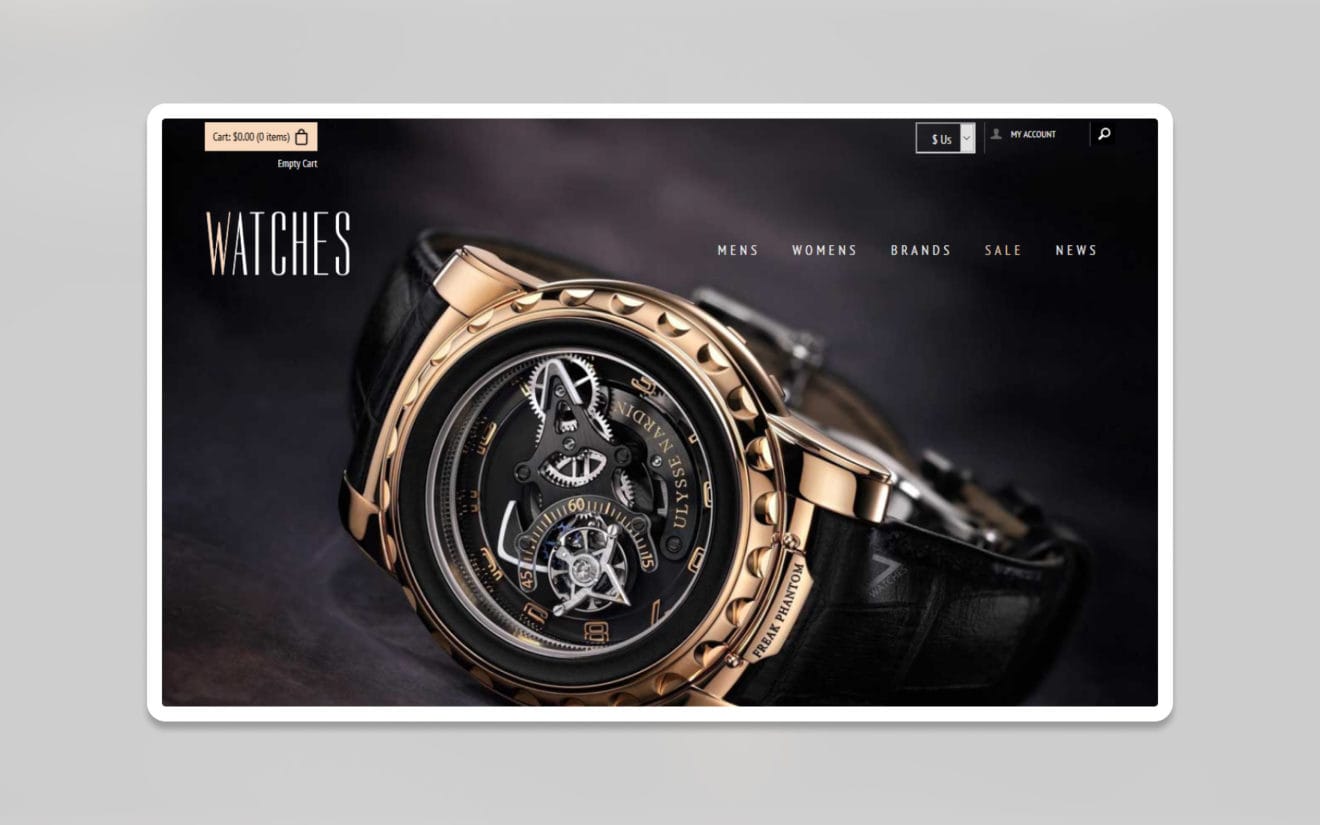 Watches has all the features and pages that you need to showcase any types of watches in your store. It's designed for online retailers that sell accessories and mainly watches. To give your e-commerce store a high level of functionality, go with 'Watches'.
---
Suity is a very basic theme that is best suited for online retailers that feature a small number of products–or even just one. That's because it specializes in aggressively featuring the products on the home page and providing an immediate call-to-action that converts well.
---
What Makes a Good Theme?
If you're a first-time shop owner or you have never had to shop extensively for e-commerce themes before, you might be wondering what makes an e-commerce website template good. There are some key factors that make certain e-commerce store templates better than others, and these factors matter in varying degrees depending on what type of online store you have.
Navigation
One of the most important factors in your online store and whether it will be successful for your users is the navigation. Providing your users with an efficient and easy way to get around your website is paramount to making them happy and converting them for purchases. This includes the structuring of your pages and the flow of navigation through your website in addition to the menu location and responsiveness.
Product Display
Another important concept is the quality of the system that your theme uses to display the products. Consumers are very driven by visual cues and if your theme can deliver an easy way to build value in each and every showcased product, you will have a much better chance of converting those visitors once they are on your website.
Customization
Something you'll want to consider if you are looking to build a website that fits your brand is the customization abilities of the theme that you select. You want to find a theme that will give you enough rigidity to make the design process faster and easier but you also want to be able to make changes that are critical to the forming of your online brand.
Recap
In the e-commerce space, choosing the right theme can make all the difference between success and failure. Now, you have the right tools and information to make the best decision for your online store and you even have some of the best options right here to choose from.