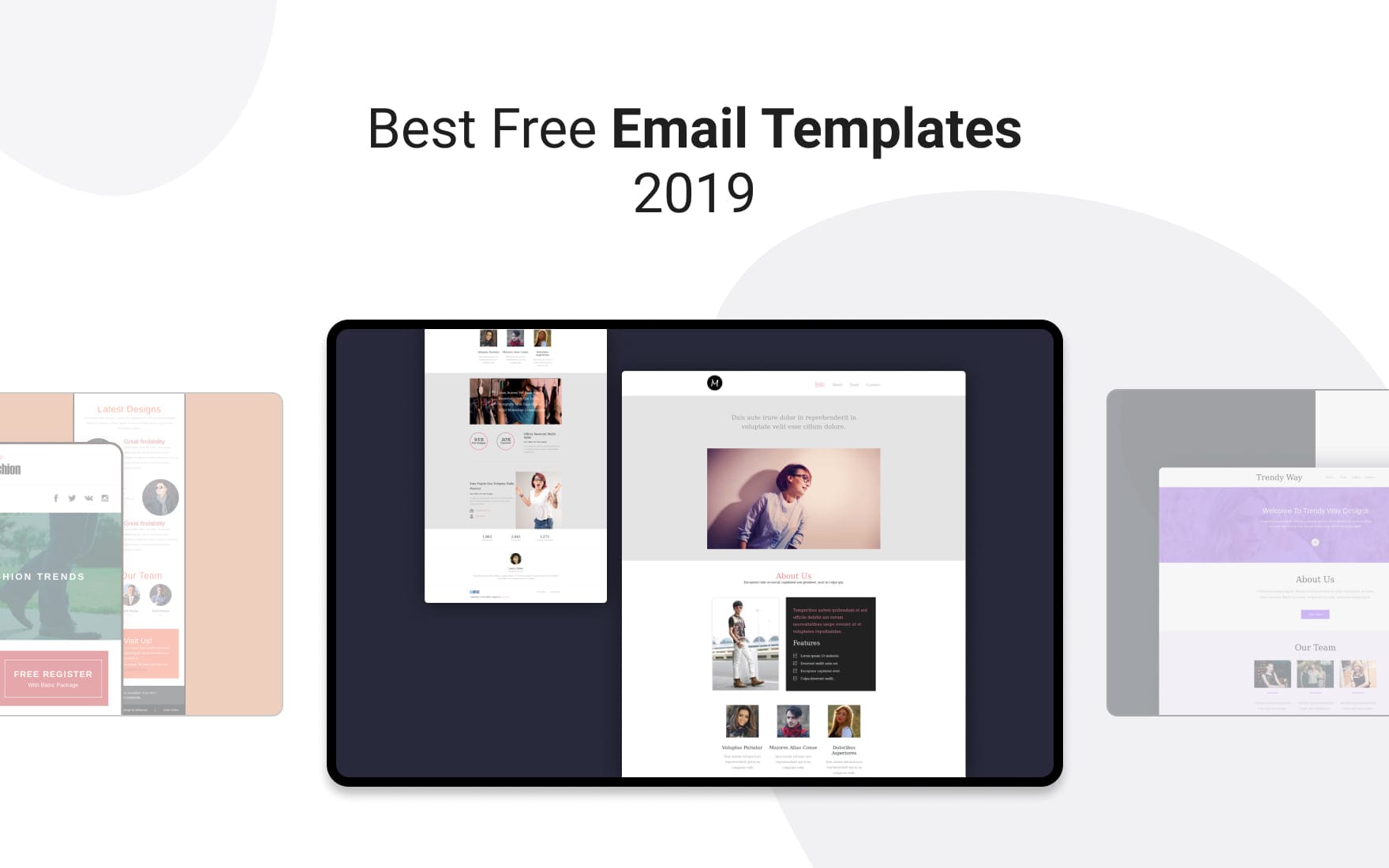 Once you create your website using an HTML template and add relevant content to it, you may presume that your job is done. Traffic will be generated organically and within the next new moon, your online business will flourish like flowers blooming in spring.
No folks! Online business is not for slackers. You got to stuff it with a lot of hard work.
After you create your website, the next step you should do is speak about it to the world. And, most of you will do it is by posting your website link on social media. But, do you know that the total number of email accounts in the world is 2 times more than Facebook and Twitter accounts combined?
Yes, And that's why Email Marketing is the right way to target more users.
An Email not only gives out the impression that you care about your customer but when you address them by their names, it instantly builds a personal connection.
You can use these exciting fully responsive email newsletter templates to create an impression with your brand.
But Email Marketing is not about collecting a list of email addresses and sending them a chain of requests to sign up for your product. Users are smart enough to get an idea about your fakeness. Be genuine. Do it without sounding too cheesy.
Download a free responsive HTML Email Template
No need to worry! A responsive HTML Email Template will solve all your problems. It is not a compulsion to use a template, but it surely helps you to clear a lot of clouds. It gives you a readymade design with optimum graphic elements. The fonts, hues, and layouts are so optimally designed that most of the time they work exactly in the same form as you download them. But still, if you desire minor adjustments, you can customize them based on your needs.
15 Best Responsive HTML Email Templates for FREE Download
w3layouts.com has more than 40 free HTML email templates for download. And, based on our survey we have assembled 15 best responsive email templates. These templates will add a lot of value to your email marketing campaigns. Since the list is generated referring to exhaustive user data, you can be assured that they will be liked by most of the users.
If you wish to tailor the font or placement of text to adjust the readability of your reader, you need not attend a class on web design. Just use our website builder, drag and drop the contents as freely as a flying bee.
Go through the rundown and make the best choice!
---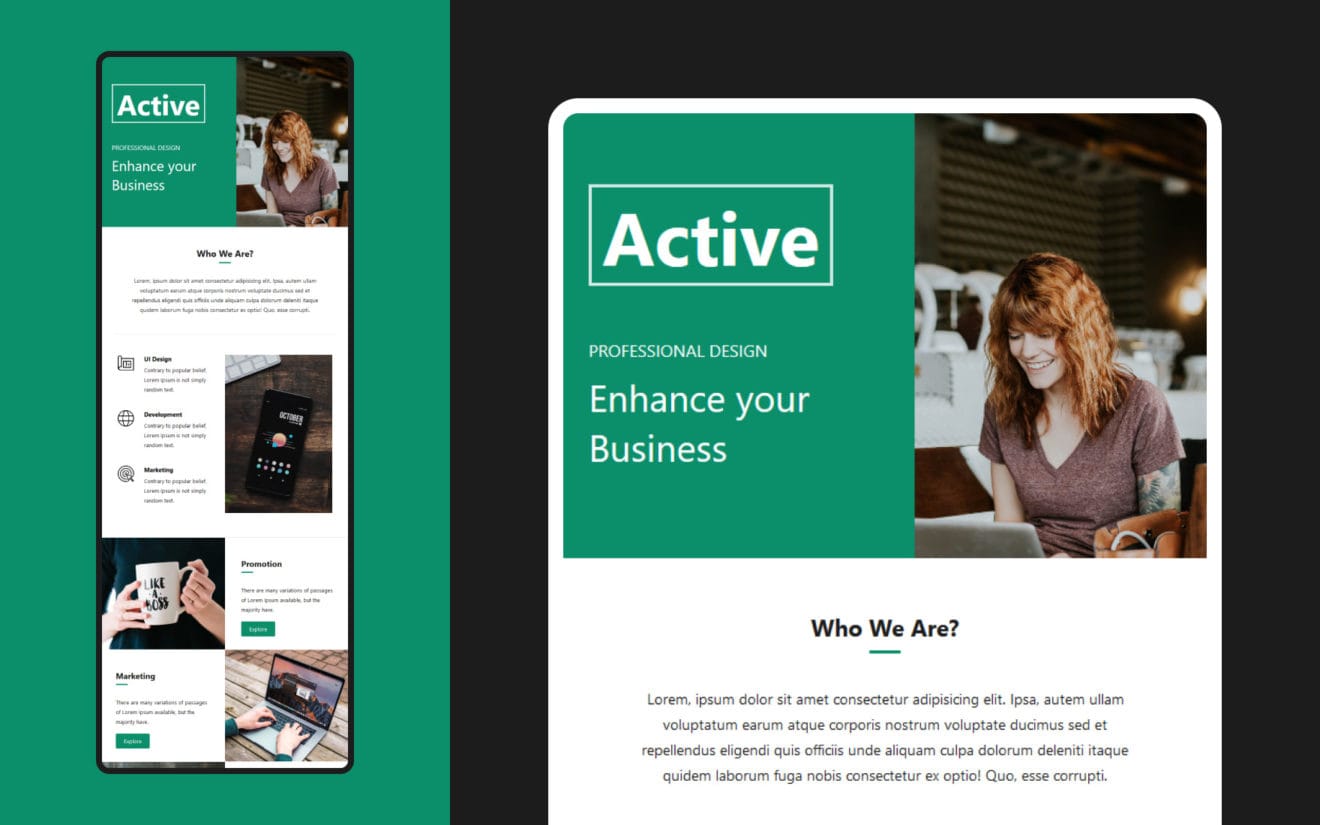 Let us begin with this trendy and sleek corporate template for all your beautiful email newsletters. A multipurpose template with a well-organized synergy of images and text.
In the world of web design, big images are trending. They seem to jump out of screen giving a great browsing experience to the user. The stylish hero header in this template gets the right attention to your title it deserves. The minimalistic icons used in the template are appealing to the eyes and blend in with the overall theme.
Download this customizable free HTML email template and give flags to your online business dreams.
---
Do you have an upcoming apparel sale on your online fashion store? Quickly build an email newsletter using Trendy Way Template and start providing email services.
Funky, cool and yet graceful. Nothing but a perfect hue of electric indigo and blue magenta gives it all the energy it needs to attract the attention of your customers.
This fully responsive email template fits in for any kind of Fashion related businesses like Online Store, Modelling Agency, Creative Blog, Magazine, Retail, Photographer, Artist, Fashion Blogger, Designer, and Freelancer.
Awesomely designed using HTML5 and CSS3, this free template is as good as buying a licensed version. Download it now and make full use of it for creating a proficient impression in front of your clients and customers.
---
Medium-dark cyan textureless header, skilfully dividing itself from the rest of the page. And, your brand title floating on it.
Fashionable is that gorgeous email template which will effectively bring forward a fancy personality of your brand. Mainly designed for the professionals in the fashion industry by our creators, its application is not limited.
Entirely built with bootstrap framework, HTML5, and CSS3, the fluid-like responsiveness of the template accommodates it into any screen size. You can even use pink shade buttons for actions like 'Subscribe' or 'Latest Designs'.
Just click the download button and try it out. We are pretty sure that you will not be disappointed.
---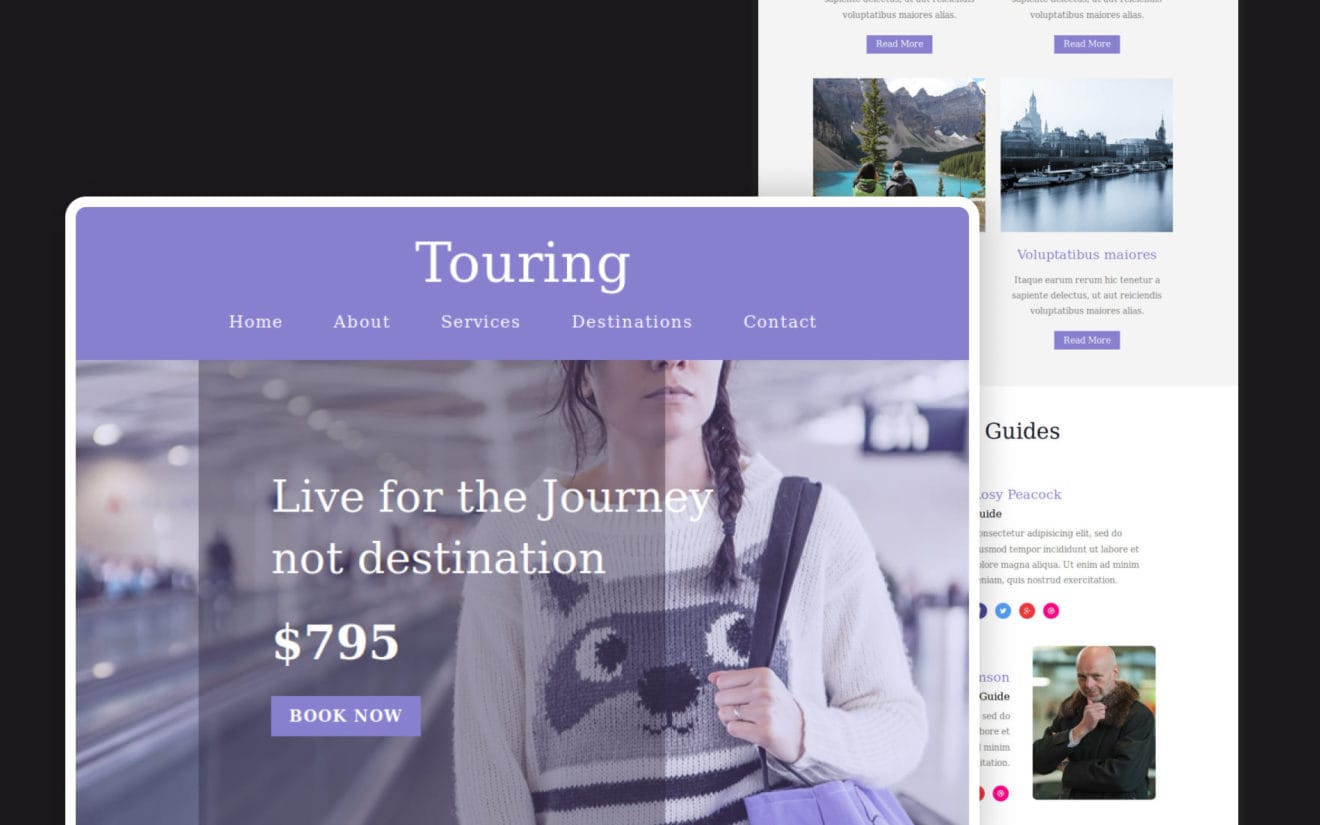 Either you are an avid traveler who loves exploring the world, or a passionate blogger who wants to share adventurous travel chronicles with your readers. You must stay on your toes with regular email services and newsletters for your audiences.
But, as you are busy traveling or proof checking your next blog on Grammarly, you don't have enough time to design a decently looking email newsletter.
Don't worry! The Touring email template will come to your rescue. The template has amazing features embraced in a combination of relaxing colors. Travel guides, travel planners, online travel booking websites, travel agencies, or anything related to the travel business. This template will save tons of time for you.
---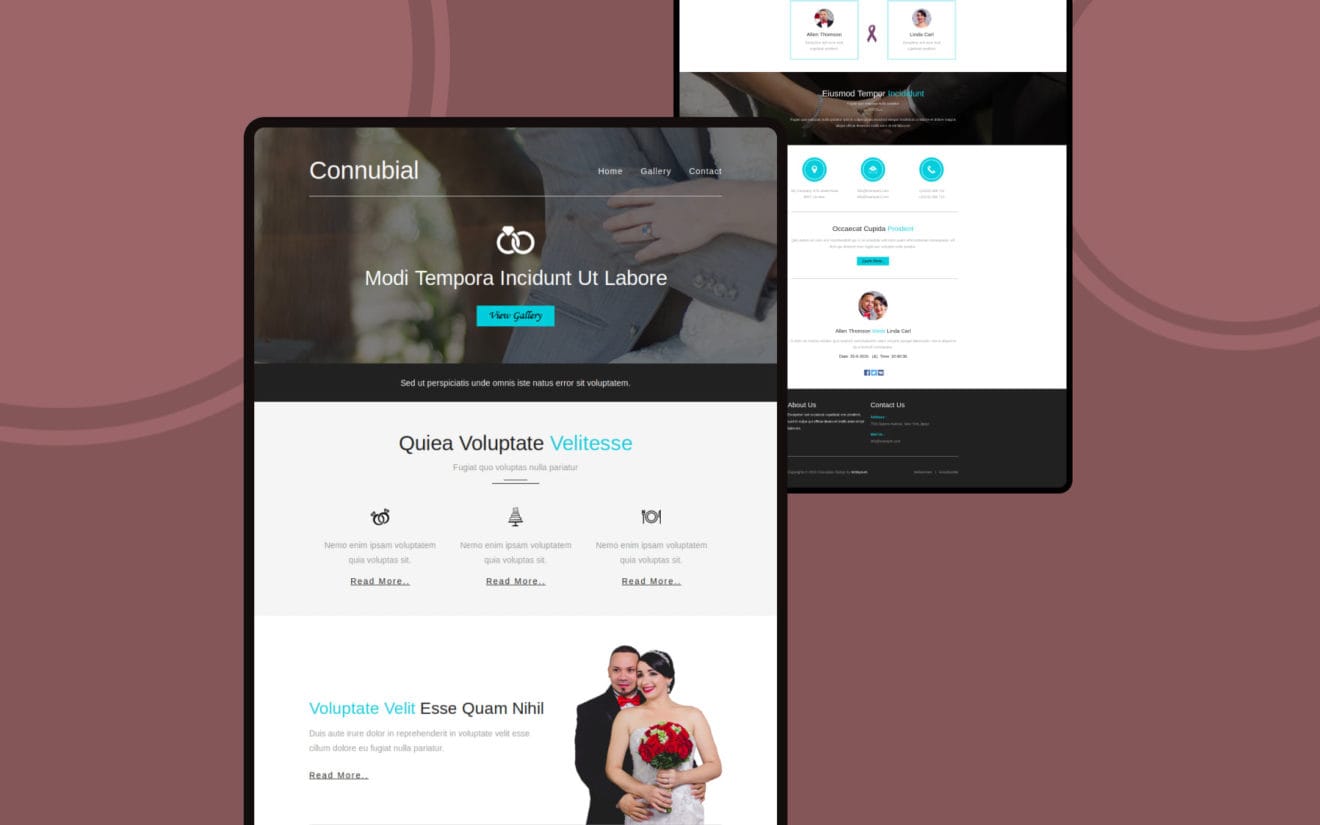 If you are a wedding planner, matchmaker, or even selling wedding apparel online, you are already a part of an event where a divine bond is shared by two souls. Connubial email template comes with a great amount of regalness and exotic aura. The use of a highly stylized font gives the layout its splendid look.
Send a stylish newsletter listing your offerings to your users. Don't even bother to squander around playing with the design. This class template with rich highlights in soothing cyan is in ready to use form. Just drag and drop a few features to give a different look.
---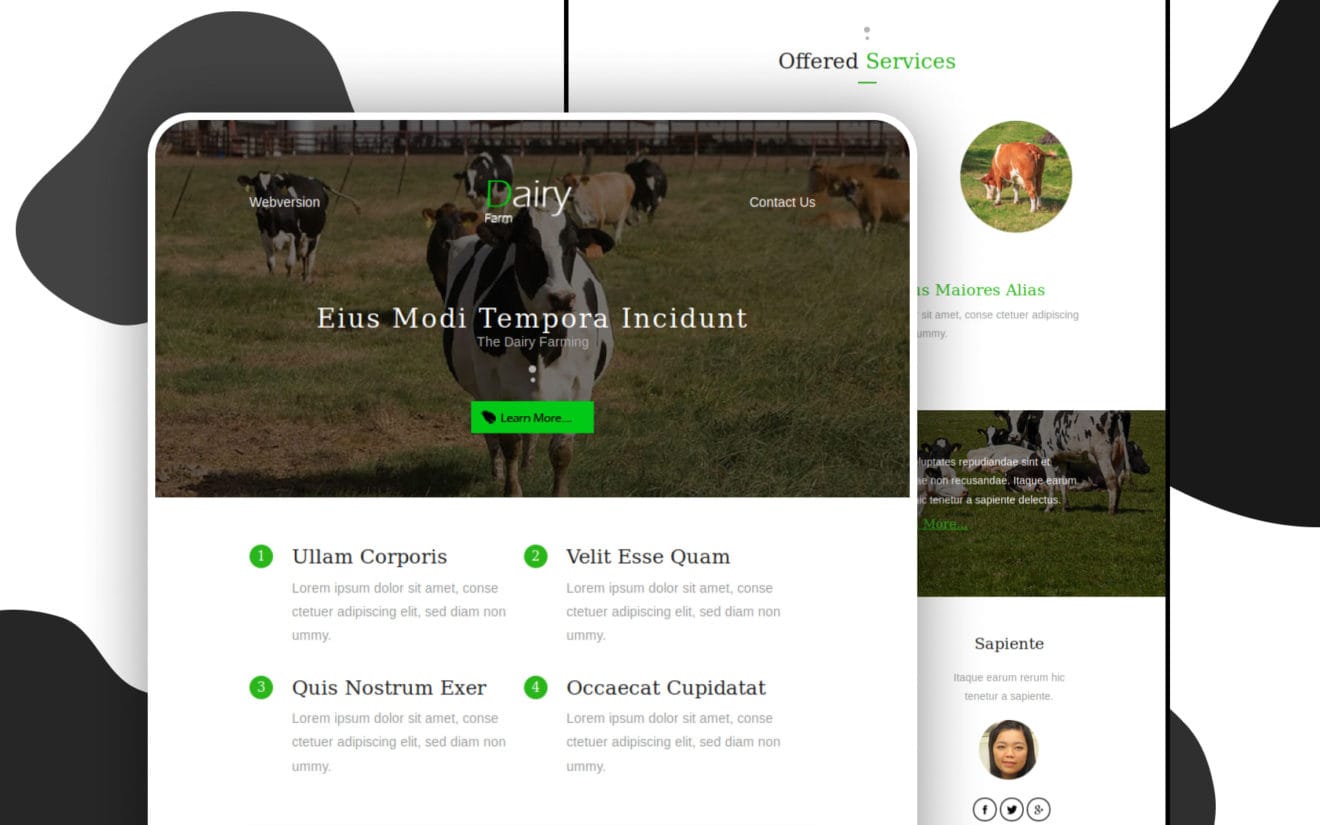 Dairy is a readily available responsive HTML email template for your agriculture-related businesses like farming, poultry, fertilizers and pesticides, online vegetable selling, online fruits selling, dairy farming, spices production, organic farming, wool production, and many others.
Rounded pictures crop away the unnecessary background and help users to focus on the subject. This makes them ideal for displaying fresh fruits and vegetables from your farm, along with text descriptions beside them.
Like a perfect harvest, everything is accurate in this template. Don't think twice. Just download this free fluid responsive HTML template and flourish in your email services and marketing strategy.
---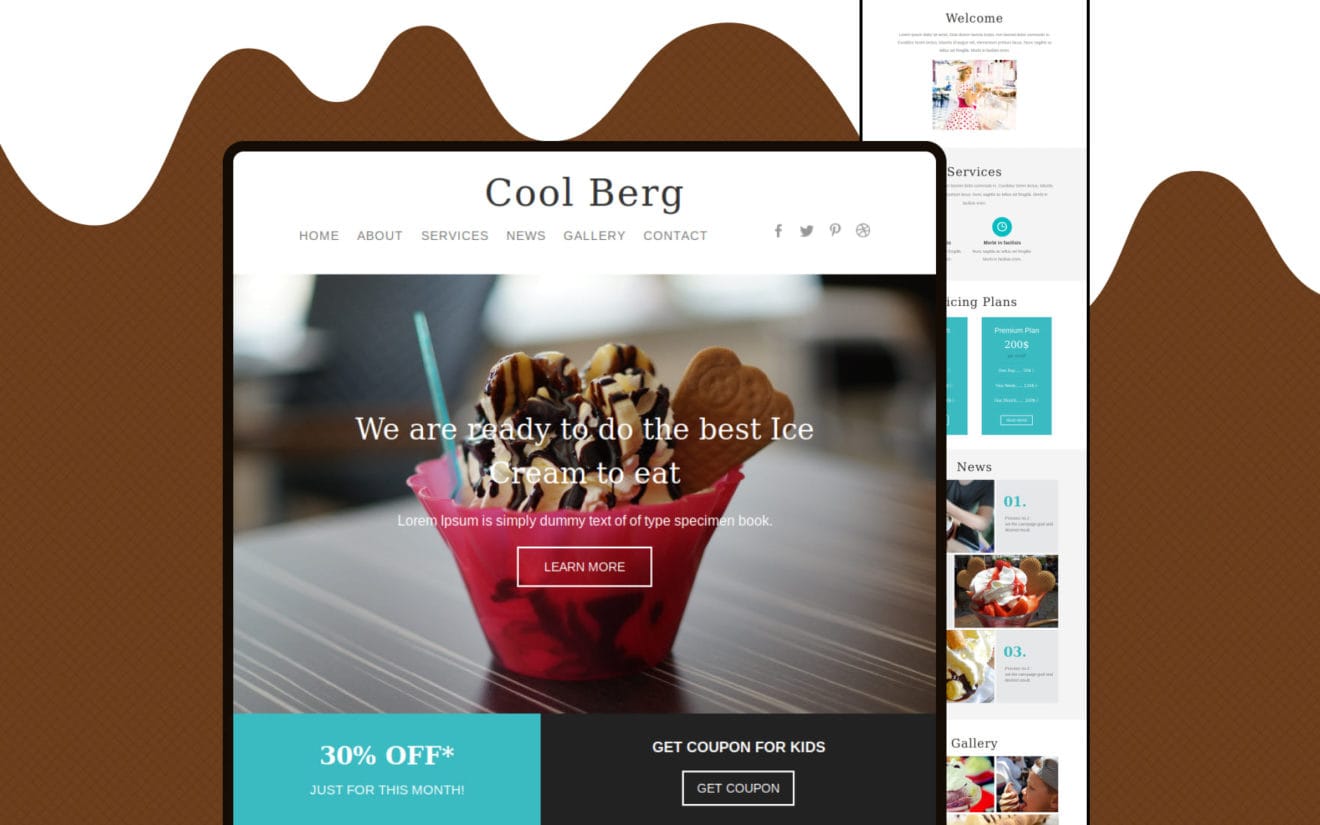 Every food business demands a website as delectable as its food. And, when there is a website, there must be email newsletters. Cool Berg is a flat style newsletter template with white background and calligraphic style typography. Color combinations of the template compliments scrumptious pictures of pizzas, ice-creams, kababs, tacos, noodles, and anything you offer.
This responsive HTML email template is recommended for any type of food businesses like fast-food restaurants, fine dining restaurants, cafes, bars and pubs, breweries, bakeries, food trucks, juice centers or bars, ice-cream parlors, Indian Dhaba's, and takeaways.
Launch your next ambitious email services campaign with Cool Berg and have exponential growth in your food business.
---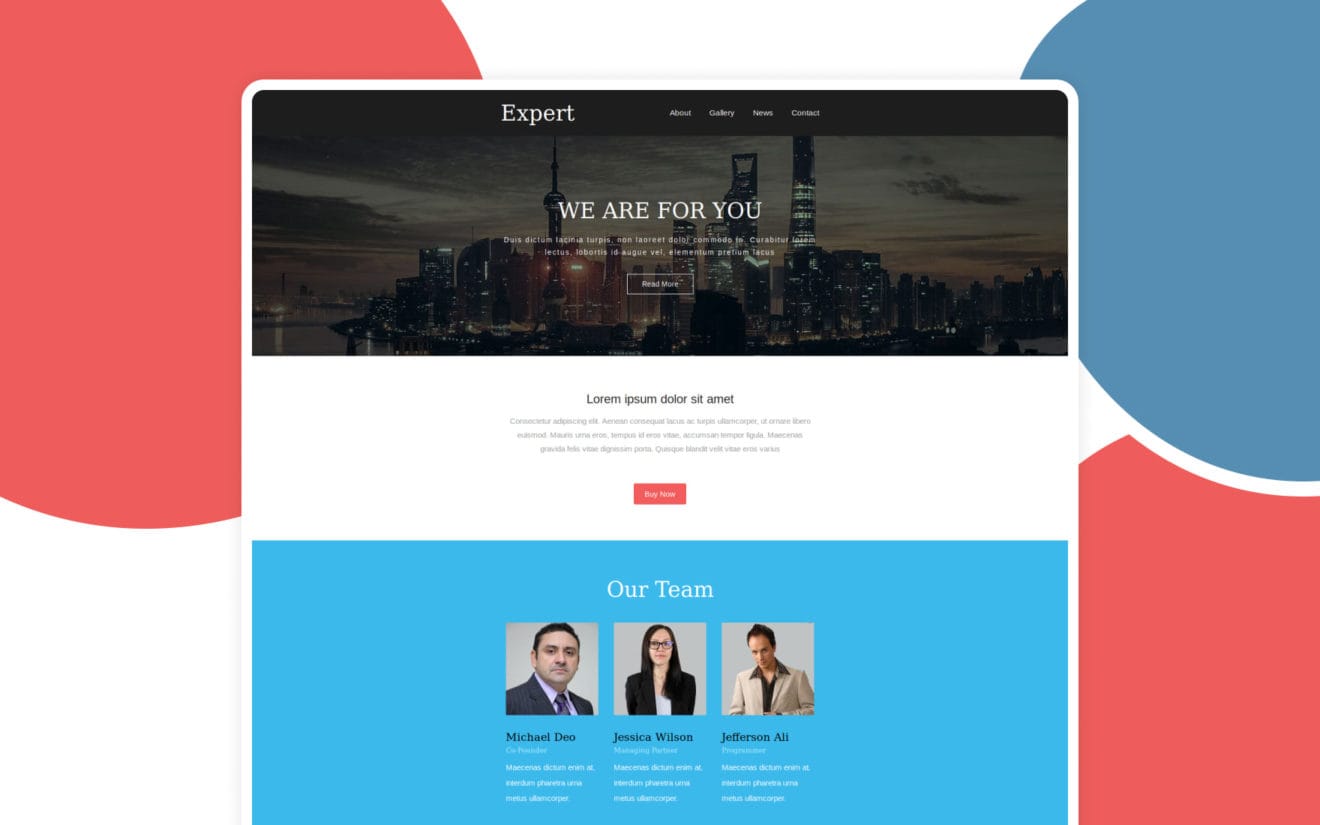 Hot property on sale? A beachside house, a ranch, or a reasonably priced apartment. Let your customers know about their dream house by mailing a beautiful email newsletter. Expert is a time-saving template for all real estate related businesses but not limited to them. With minor drag and drop customization, this template can also be used for resorts, travel agencies, travel planner, hotel and restaurant businesses as well.
Your users miss out on a call to action buttons? The dark pink call to action buttons with high visibility makes sure that any user doesn't miss them.
Grids against fresh sky blue stretched across the width to add energetic pictures of your team members and details about recent locations you sold or visited.
---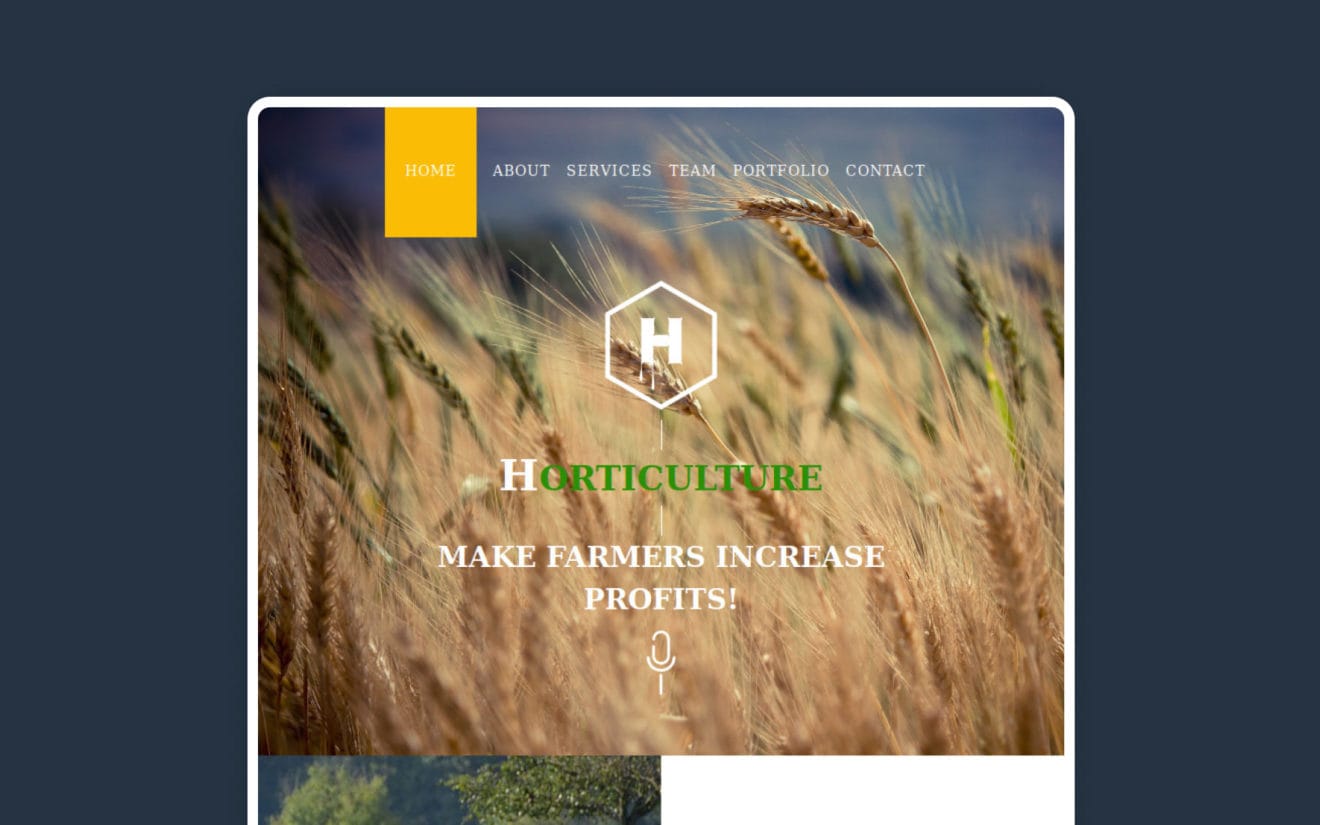 Bring the open farms, high tech equipment and a sea of agricultural knowledge right in the inbox of your customers using this Horticulture template. Any type of agricultural business you are into, selling crops, farming equipment, fertilizers, organic greenhouse farms, sunflower farming, prepare a beautiful email newsletter as vibrant and luminous as your farms.
For a vegetable seller, garden-fresh pictures of handpicked veggies can be dragged and dropped onto the grids. The flat responsive UI will make them adjust across all devices.
In a well-structured footer, you can link your social media pages to the buttons provided and ensure that every bit of your business is promoted ideally.
---
Rock your shopaholics by shooting a nifty newsletter to their inbox, made with a Fashion template. Designed using HTML codes and CSS3 technology, the site canvas adjusts itself for every screen size. The template is perfectly suitable for a newsletter of a fashion online store, fashion blog, fashion designer, merchandise, maternity wear, ethnic wear, and so on.
The template is crisply designed with a lot of styles into it. Right from the typographical choices to the stunning color palette, the template is filled with vigor. There is big enough space for you to add a title image with a catchy tag line of your business floating on it.
---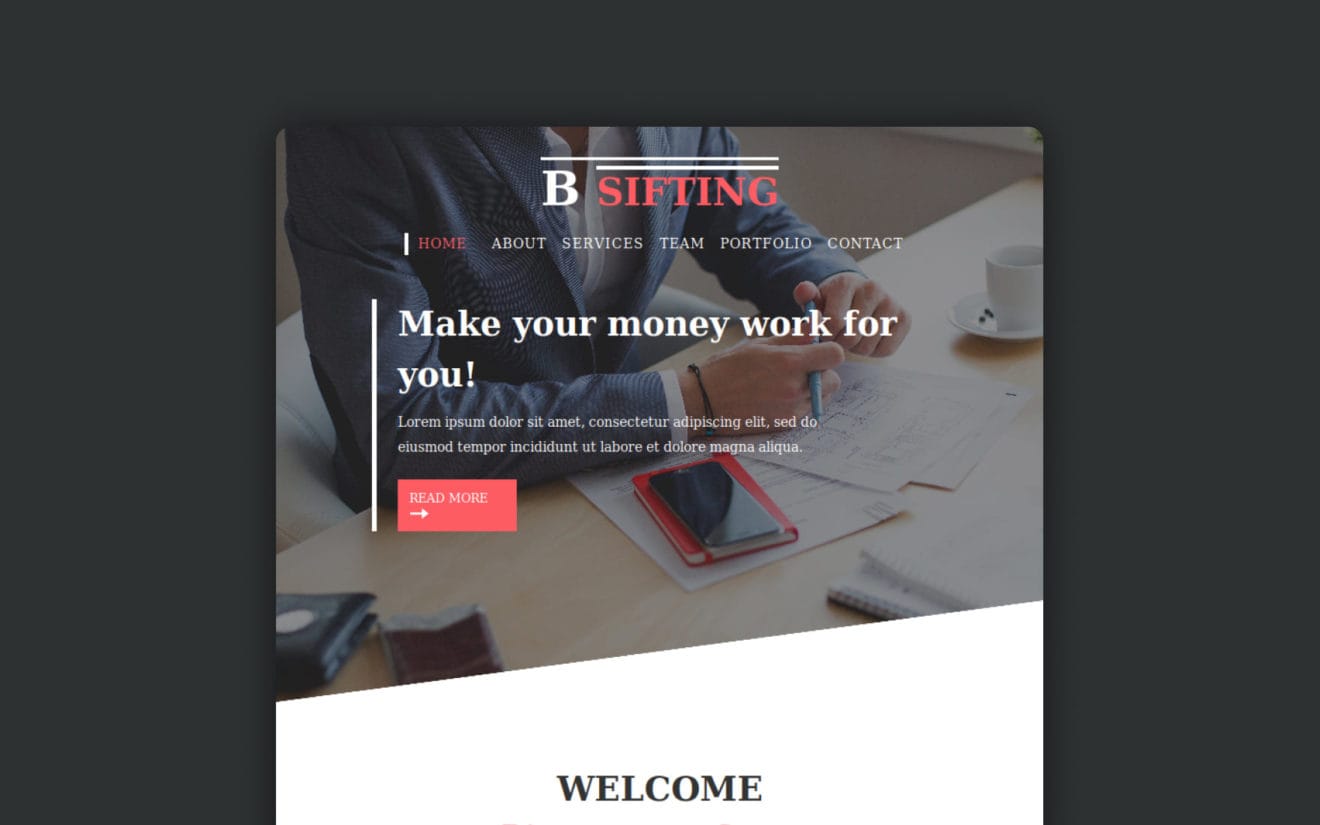 While running a corporate business you must understand that, the more innovatively you express yourself to customers, the better it is for your growth. Bsifting is meant to be your go-to free email template if you want to start an email campaign at the early stages of your corporate business.
The text comfortably sleeps against a background woven with pale colors. Grids with horizontally arranged text boxes where you can freely write about your services.
Link the landing pages of social media profiles of your team members and show your transparency to your clients. If you are in show business for some time, display your clients in the portfolio section make a long-lasting impact on your prospective clients.
---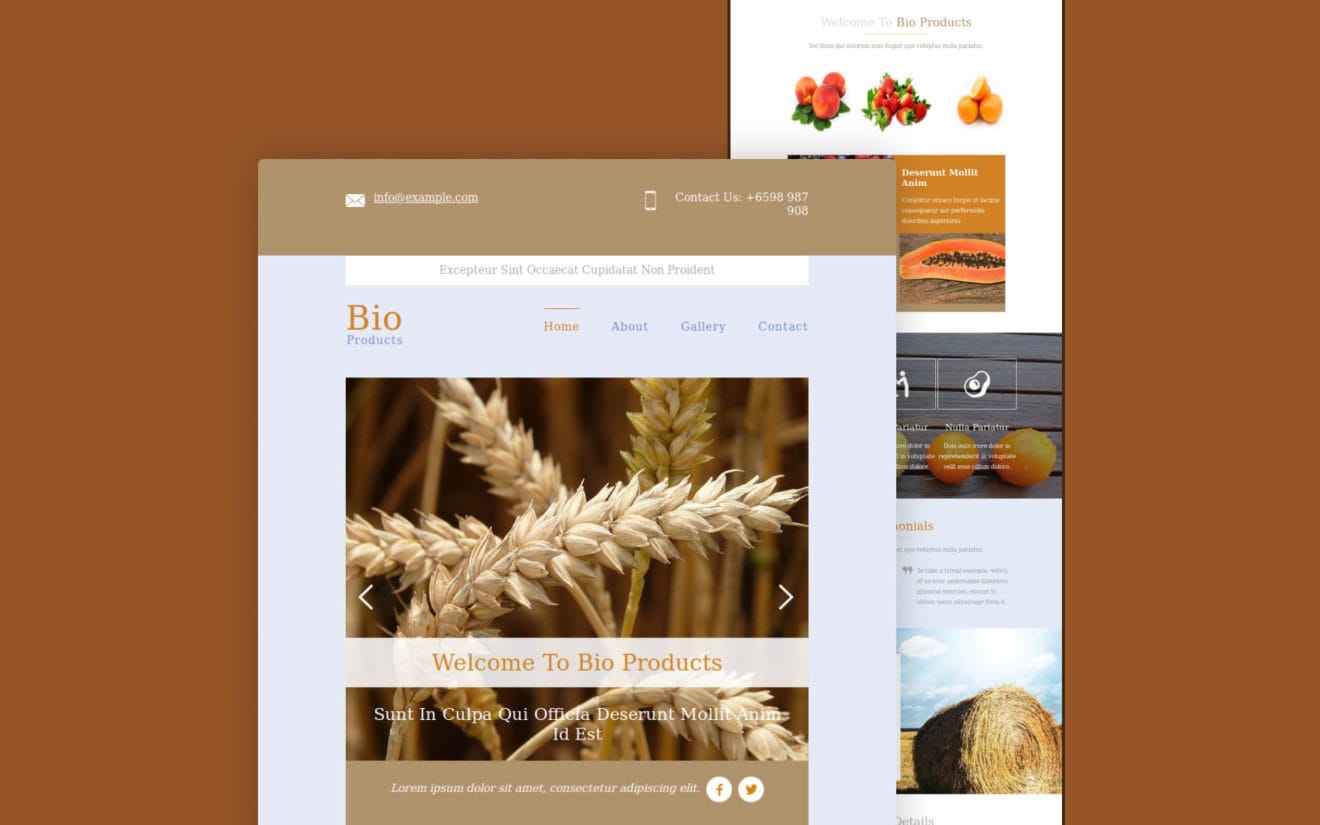 Inclined towards a sepia like visual tone, Bio brings an impeccable spirit to your email newsletter. The number of impressions from your readers is bound to go up after going through the beautiful email. A square-shaped masthead, the right balance of vibrant and light colors, provision to add transparent images, and testimonial grid. All these features will be beautifully displayed irrespective of device or browser.
Primarily designed for agriculture-related businesses, the template facilitates drag and drop customization and use it accordingly. And, making changes is very easy. Just play with the font styles and images to create a brand new newsletter and spread it across your prospective clients or customers.
---
The idea of this template is spot on! The big masthead employs an icon having open palms and a growth graph taking birth out of it. There it is! What better emphasis can be on growth that you show it to your customer right at the doorstep of your newsletter.
Taking full advantage of the commonly used corporate font, Myriad pro, Effort gives away an attitude of fearlessness and confidence. Turquoise colored buttons of rectangular-shaped occupy substantial space on your smartphones which makes it easy to touch.
Download this HTML email template, plan an email campaign and watch your customers grow exponentially!
---
A ready to download template for your online sports apparel store. Mildskate is dapper and cooler, with a touch of ruggedness. Perfect for those clients or customers who are passionate bikers, mountaineers, wildlife adventurers, and sports enthusiasts. But, with a speck of creativity and playing around with some elements, this template can be used for any field of business.
Trendy grids to compare the pricings, vibrant buttons to take immediate actions and to add more thrill, a separate section to publish recent headlines from the world of sports. If you are a serious writer, you can customize this section for blogs as well.
---
Not every fashion template needs to have a bright palette of colors. If you are a person of elegance and you don't have much inclination towards flashy shades, then Modus is for you. Pale colors are not out of vogue and never will be.
Pictures do the talking in fashion-related businesses. Hence, our designers have adopted a full-width layout for this template. Drag and drop your designs and spread across the canvas making your users comfortable to spot their right choice.
Edgy circular widgets to pop out special discount and exclusive collections, counters to virtually show the growth of your business and buttons to link your social media profiles, there is no missing element in the template.
---
Well, that was exhaustive, isn't it? But that is not all we have. Our list of templates goes on and on. But this will not limit you to find the right one for your business. Just make use of the search bar at the top right corner of the screen and find the right templates for you.
You can search based on the template name, category, or even just some adjectives. Our search tool efficiently provides with required template based on your need.
Download our templates and have fun!