8 Free Exterior Design Website Templates
Exterior design is a key part of building construction. This involves elevation, landscaping, gardening, and the looks of a building or house. Our website templates help engineers and architects showcase their work and build their own portfolio.
Features of Exterior Designer Templates from W3Layouts
Are you looking for well-designed exterior design website templates for your website? If yes, you have landed at the right place. W3layouts' awesome collection of templates will leave you awestruck. Our professionally designed templates will allow you to present your business in the best possible way.
The content arrangement, graphic elements, and background images look stylish and put a strong influence on the users. Without any extra efforts, you can customize these widgets and bring out the most effective designs.
Let us see some of the features from our collection of exterior design website templates.
Dropdown Field
The dropdown field is used for selecting state, city or any multi-optional element. It is implemented through JQuery. The field has a scroll feature for several options to accommodate in a small box. You can control its design, dimension and look. It provides the ability to manage multi-select options. The functionality is supported by all modern browsers and looks great on android and iOS devices.
Our exterior design website templates are easy to interact with and customize. The design is quite simplistic and can be easily integrated into your projects.
Navigation In Footer

The footer is the primary component of the website. Placing the navigation menu in the footer provides quick access to the audience for all pages. It eliminates the need for the user to scroll again to the top. Footer is also a suitable place to keep copyright notice, sitemap, privacy policy, and terms & conditions.
The exterior design website templates' footer has a broad layout to insert all the unique elements. They have practical functionality and appealing design.
Multiple Background Images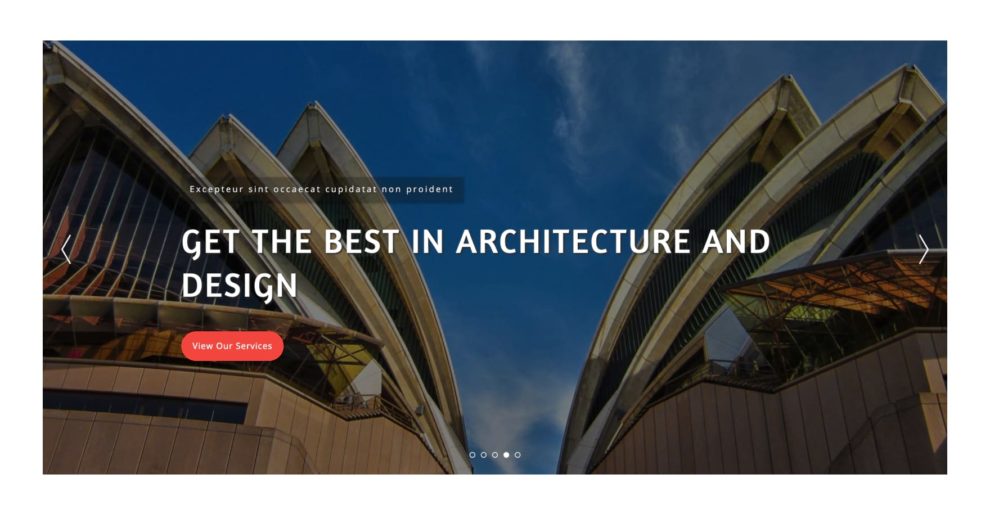 The background images of varying dimensions look astonishing on the site. Our templates have background images in the header, footer, body section, services, and contact form. Some of them have text written over it. The images are responsive and fit well in every device. Check the images in one of the templates here.
We have placed the temporary images, you are free to insert images of your choice. Our templates encourage clients to work with you and get several business proposals.
Sliding Gallery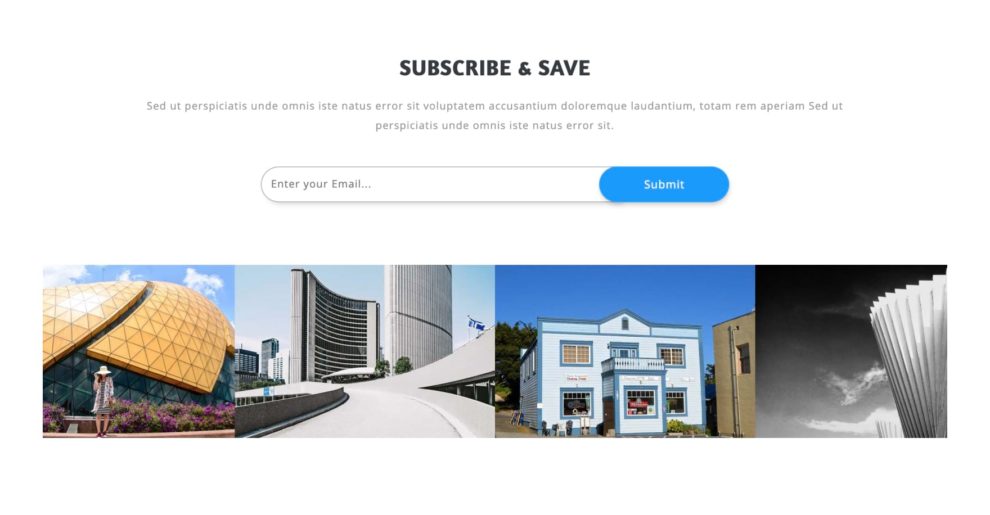 The sliding gallery is the best way to highlight your work and influence your clients. The auto sliding gallery is a ready-made feature of our exterior design website templates. You can customize them without touching the single line of code. Take a glimpse of this feature in this template here.
Our templates are emerging as a one-stop solution for all your website needs. The templates render smoothly on desktop, mobile, and tablets. Our templates encourage to bring out the creative side of yours.
Coming Events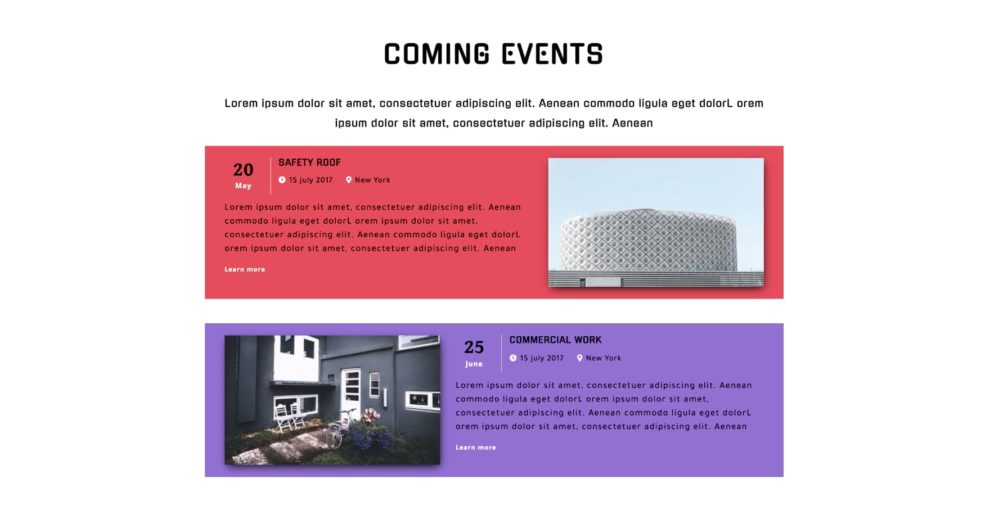 The coming events widget has a full-screen layout for every piece of news. Every card has different colors and images which are kept in alternate directions. Each frame has a date section, description, and call-to-action button. These attention-grabbing features establish an online presence and make you different from your competitors.
This section in exterior design website templates is purely designed with HTML5 and CSS3. Real-time functionality is added using JQuery plugins. They have professional design and look elegant on all devices.
Pricing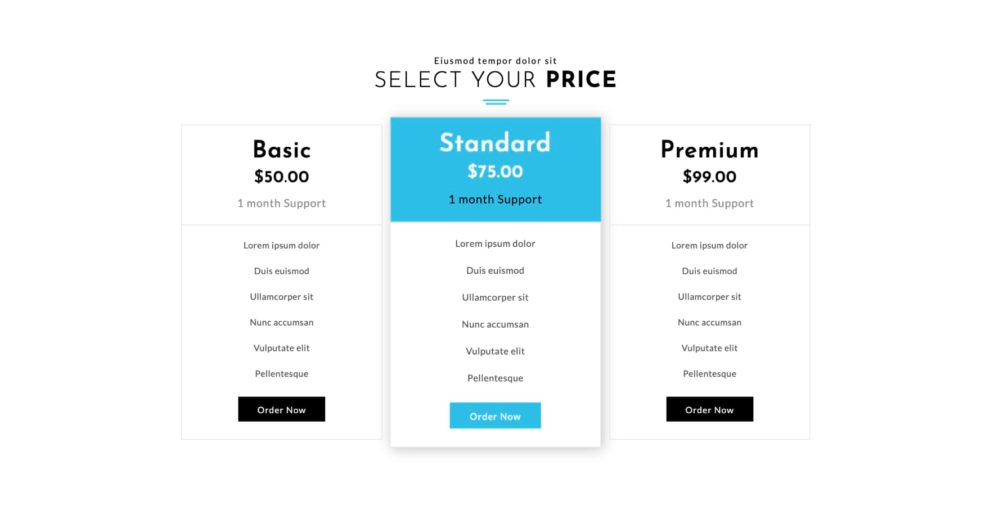 The pricing widget is arranged in three separate columns which show an animation effect on hover.
You can arrange your services along with their pricings and CTA buttons. On hover, the background color of the header and button changes, highlighting the card. This widget plays an important role to convince your customers to purchase the components from your site.
They increase conversion rates and results in a positive impact on your business. You can customize the number of columns, dimensions, border-radius, color, and animation effect.
Video Embedded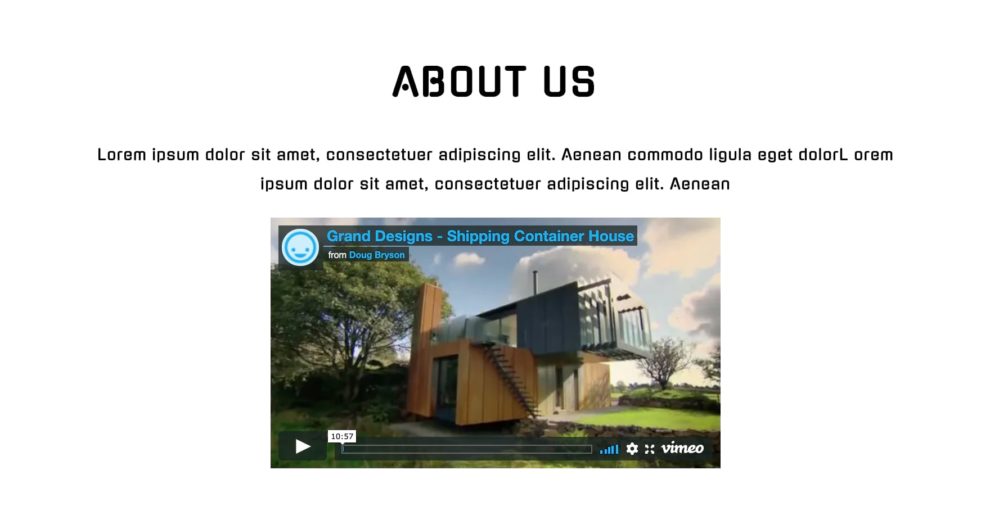 The video frame has a video title, play and volume control buttons, and thumbnail. Video content provides visual engagement and excellent customer experience. Videos are embedded in different sections like about us, portfolio, services, etc. Check out one of the examples here.
The video player is preferred in websites as they are the best source of showcasing your services to the customers. Videos in exterior design website templates are too demanding to convince your clients.
They eliminate the need to design the website from scratch. Our professional developers work collectively to provide you with a high-quality result.
Multi-type form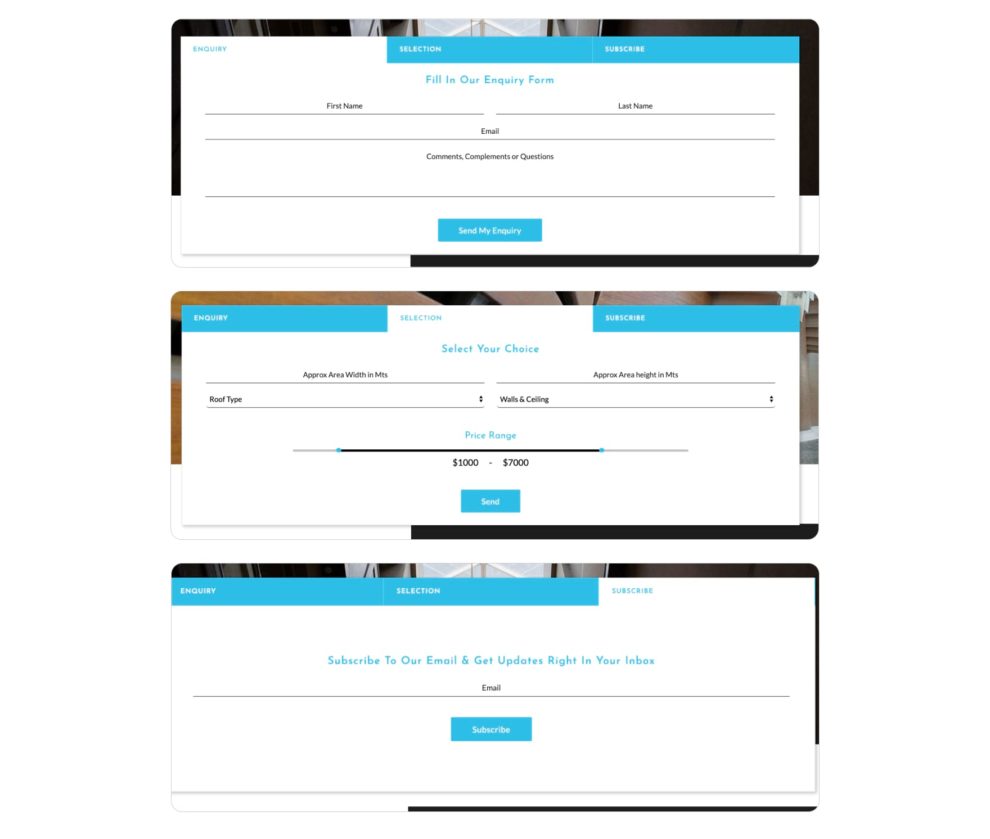 This is a unique type of form where the inquiry form, selection form, and subscription form are arranged in tabs. The multi-type form feature saves a lot of website space. It simplifies the management process for customers and eliminates the need to search at different places.
The forms are fully responsive, support customization and are user-friendly. These forms convert visitors to leads and allow the user to inquire about the services and products. The forms have clean code and neat design.
Portray Your Services Through Images
Images allow presenting the information to the user interactively. Nowadays people don't prefer to read large forms of content. They favor to enquire and gather information through interactive videos and images. The services section has a transparent background image. It has two columns one with description and another with an image.
We have a vast collection of exterior design website templates which increase the number of visitors. Whenever you find content with images, you tend to drive more engagement with the website
Team Members
Our exterior design website templates have consistent features which better expresses the team members. The team page is most popular on every website. Your customers are always interested to meet your team. This page adds value to your website and develops a trust factor among the audience.
On clicking on the employee's photos, it slides down with an animation effect, where it shows the name and brief bio of the person. Check it out here.
Conclusion
Our team at W3layouts follow two principles, quality, and simplicity. Our developers produce sophisticated websites that are pleasing to your eyes. Our templates have every section from header to footer, services to testimonials and team to contact page. The themes are well coded, responsive and SEO friendly. The full-screen layouts can adapt to any web browsers and screen sizes.
These templates always remain the single choice for our clients and never fail to capture their attention.
Our templates are available in both free and premium versions. Click on the link here to know the steps to download free exterior design website templates from our best collection.