Free Fashion Website Templates
Each one of you knows that online shopping has revolutionized the way we buy clothes. Today, anything anyone desires, it is available on fingertips. And, if you are one those crazy fashionistas then, your dream online fashion outlet can come to reality.
After browsing through our collection of fashion website templates, you will find no excuse to shy away from starting your website. The availability of choices is so diverse that no matter what kind of taste you have, you will never leave this site unsatisfied.
All these HTML templates are designed for fashion blogs, eCommerce sites, online tailoring services, fashion designer portfolios, and fashion reviews websites. They are built with CSS3 and Bootstrap.
Scroll through and download the templates. They are available in free as well as paid versions.
Features of Fashion Website Template from W3layouts
We all want to remain updated about the latest fashion industry trends by our style icons. We are always inspired by the biggest celebrities in the fashion industry. You are not a real fashionista unless you follow every trending vogue. These themes are ideal for any website from footwear to clothing, and jewelry to stylish bags. They will not only encourage you to look stylish but also feel confident. On w3layouts.com you can browse several fancy items from top brands in the industry.
W3layouts has a wide collection of fashion website templates with a professional layout to advertise your awesome collections. Let's find the best fashion website templates.
Multi-colored Background Images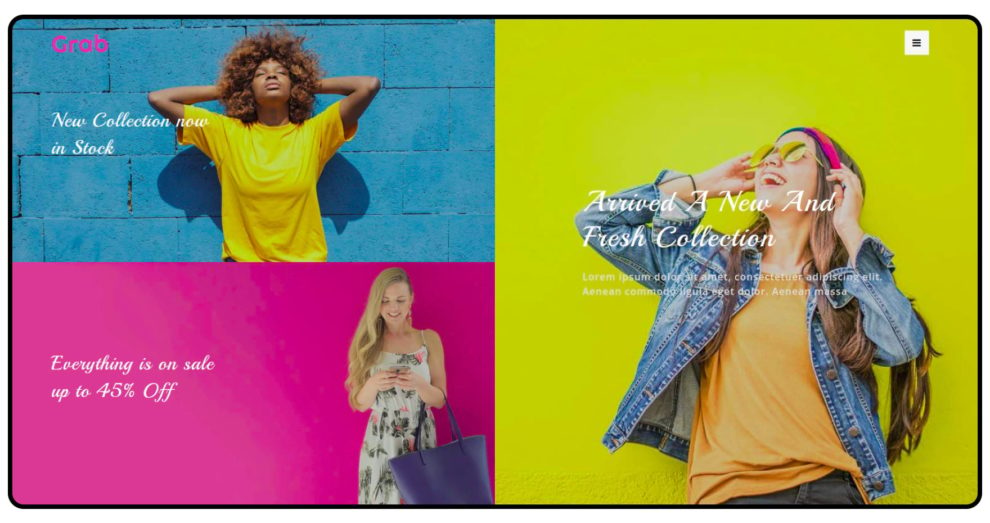 The background image is the base of any website. Our fashion website design templates, they have multiple layers of background images designed with multi-colors. The fashion industry is obvious to have color sense. There are several images arranged together with different dimensions and color-combinations.
The content over the image is written in bold fonts and bright colors. It is readable and strikes a perfect balance with the template.
Unique Font Style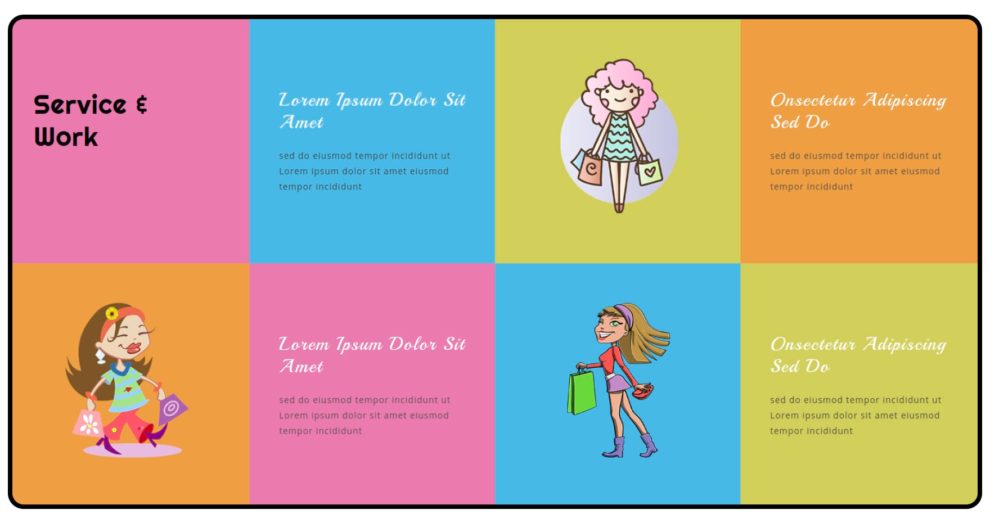 Font style is the feature that sets apart the professional websites from non-professional ones. These awesome fonts are impressive and you will love to implement them on your website. For a website to look fancy, even the fonts need to be stylish. They are simple to customize, without any coding knowledge.
With these free HTML fashion website templates, unlock your true potential and convert your dream into reality by designing the best online fashion websites.
Talk about your services creatively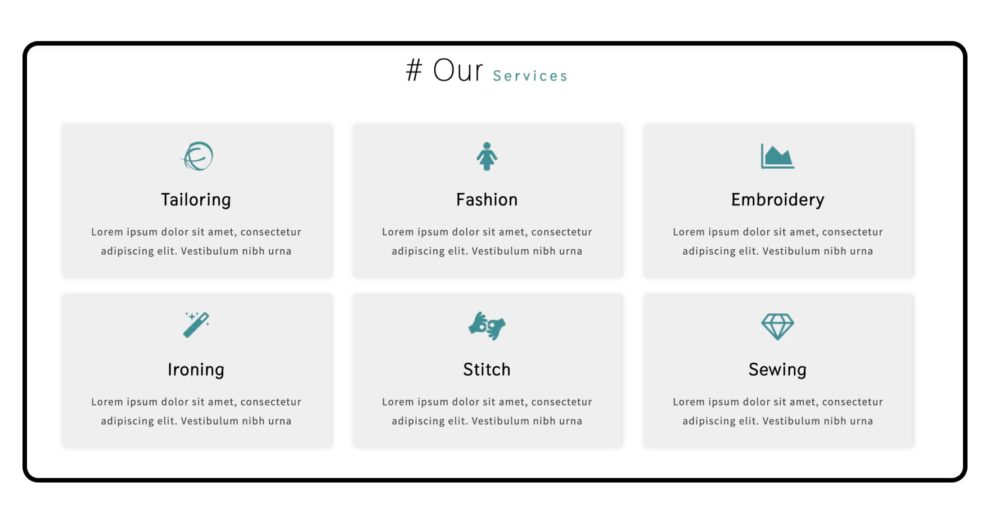 Quality services matter the most to the clients. They are the word of honor, which keeps your client indulge with your great services. The services are represented in cards with a small description of the product.
There are several bootstrap fashion website templates available for free download at W3layouts whose features aim for maximum productivity. Our designers keep updating these characteristics with new plugins and we believe that even the sky is not the limit when it comes to creativity.
Coming Soon Pages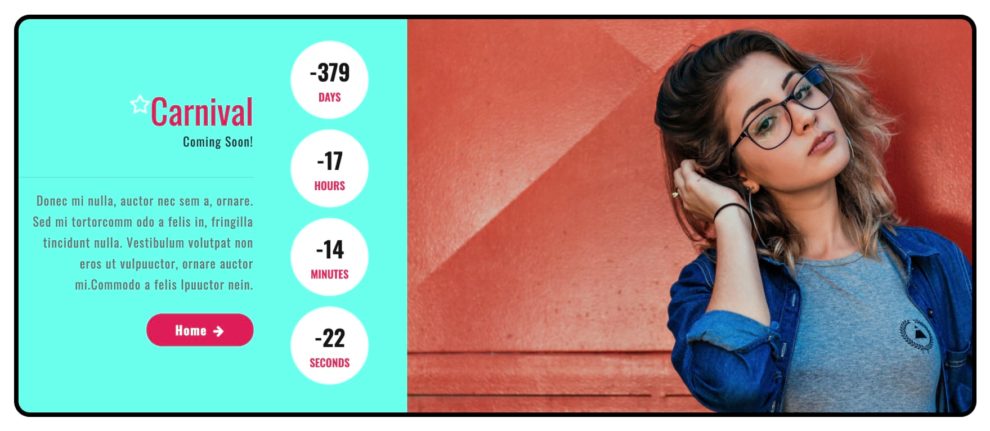 With coming soon pages, you can keep the user engaged in your website and establish a presence online. This page is extremely crucial for the websites which are being constructed or are in the process of redesigning or under maintenance. Through the subscription box on coming soon pages, you can keep your user updated with the latest stuff.
W3layouts offers these pages with extreme flexibility and fast loading. They work flawlessly on every device. You are free to change the content, layout, and components, you wish to provide to the customer.
Fixed scroll to top button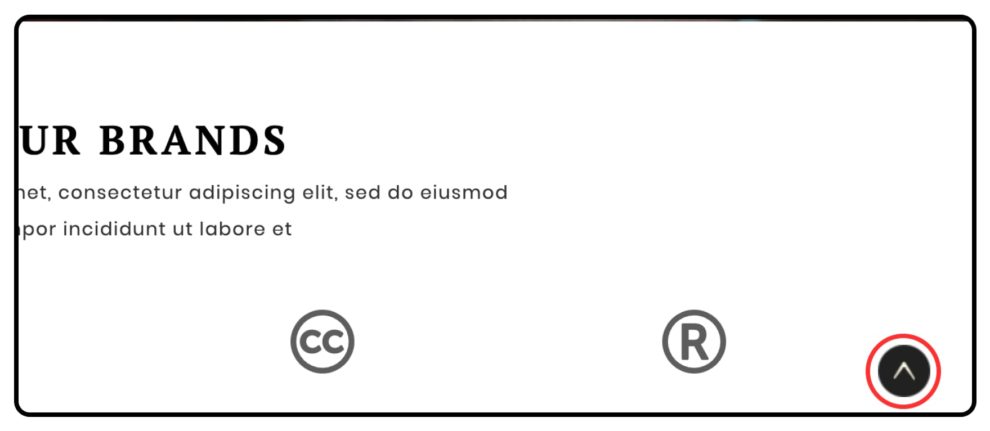 Scroll to the top button comes for all single-page website templates. With the fixed scroll-to-top button, you can reach on the top of the website from any section. This button is placed in the bottom right corner. It is designed with HTML5, CSS3 and a few sliding segments with JQuery. Initially, the button is hidden, once the user starts scrolling the page, it appears.
It is kept in a fixed place, but its icon is customizable. It facilitates easy navigation to top without any manual movement.
Stylish 404 Error Pages
Every website needs to have an Error 404 page. We have mobile-friendly, SEO optimized and simple to deploy error pages inbuilt within our templates. You can slightly customize them and match with your branding website. Through this page, a simple fashion website template can look classy and make a strong web presence. Our designers make a pleasant and stunning website with a little sense of creativity.
In the error page, you will have the switch to the homepage button to allow the users to continue browsing the site. You can show the error message in good looking fonts style, font family along with a CTA button.
What different niches of fashion website templates are available on w3layouts?
If your business focuses on any specific niche of fashion, we also have website templates dedicated to each subcategory.
Nail Design Template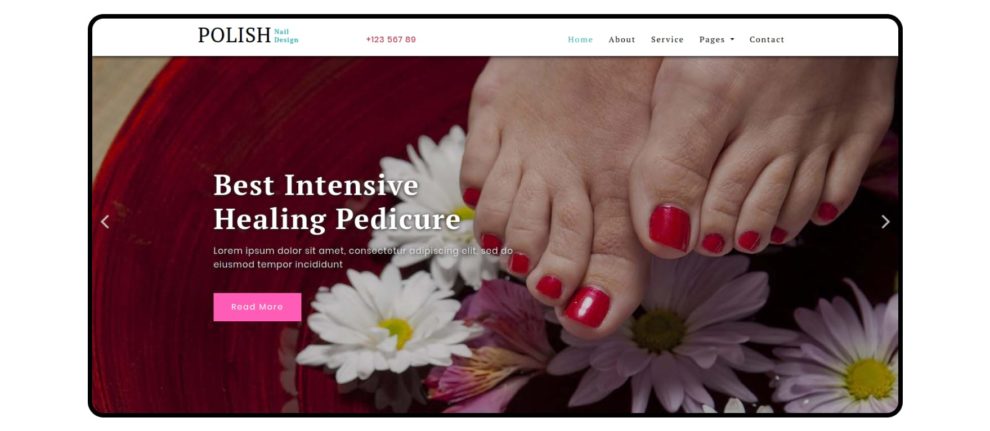 Have you wondered, your nails can also be a style statement? Nail decoration is an art and makes your hand appear beautiful and enhance their elegance.
W3layouts' fashion website templates category has a complete template dedicated to nail design, pedicure, manicure, and wax. The other features in the templates are brands, services, style and beauty tips. You can also represent your services with featured videos and share them on social media platforms to attract the audience.
Clothing Website Template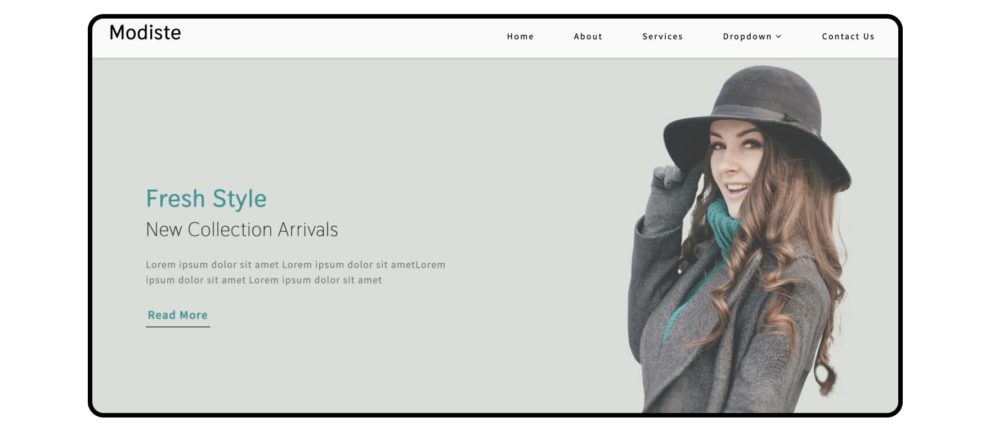 The e-commerce sites are mostly relying on selling international branded clothes. People are fascinated with online shopping stores. They provide you with complete liberty to browse through the internet and choose the classiest apparel.
This trendy apparel fashion website template is for professional designers who want to set their foot in the clothing fashion industry and get brand recognition.
Jewelry Website Template
The beauty of your face can be enhanced with the excellent collection of gorgeous jewelry around your neck and ears. These templates are 100% responsive and adaptable to every device size. This template is specifically designed for jewelers. The sparkles on the website will encourage your customers to purchase the accessories.
The other features are accessories represented in tabs, background images in the latest design section, and a subscription form.
Multi-Niche Website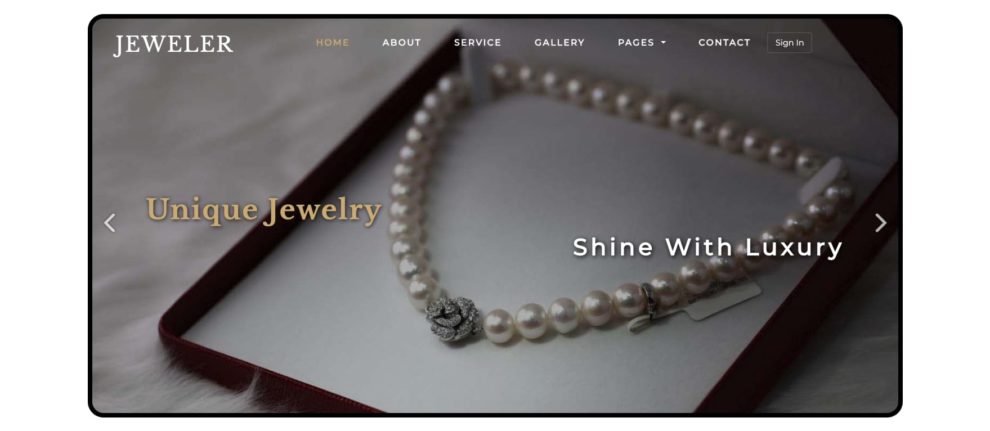 The multi niche fashion website template has reusable sections and a flexible grid system. You can showcase your multiple category products like shoes, bags, and clothes all in one website. It has all-in-one features that load fast and are SEO optimized.
The multiple navigational links are placed in the footer. The other features are auto slide header, view more button, and latest posts. You can make this multi-purpose website retina friendly by giving scroll animations and touch sliders.
Conclusion
Your clothing and accessories are the reflections of your fashion sense. With the fashion website templates, you are all set to make a mark in the fashion enterprise.
Pick the template which you feel is right and customize it your way. As we know, it is the fastest evolving industry; the blooming of online stores will help you to establish a profitable business. Fashion designers and professionals can also introduce their designs world-wide and market their products through these online stores.
These templates are available both in free and premium versions. You can choose the most suitable for your website. If you find difficulty in downloading any of these templates, click here to go through an article on how to download a template from w3layouts.
Have fun building your website!