130 Free Sports Website Templates for Athletes
Are you all set to take your sports career online?
Do you want to build a portfolio for your sports club?
Or, do you want to completely revamp to your existing athletics website?
You will find the answers to all your questions on this page. With more than 125 free sports website templates, we are at your service. They are not only stylish and beautiful but are also designed on a strong foundation of HTML and CSS.
Building your website using these templates is so easy that you need not worry if you are an infant designer with not much knowledge of coding. And, they also come handy when you need to deliver urgently.
Scroll down and browse these bootstrap templates to find the best one for you. Keep calm! Because there is a tendency that you may get confused to choose between these attractive designs.
Have fun building your website!
Features of Sports Website Templates from W3Layouts
If you are inclined towards sports or wish to promote sports by developing a website, W3layouts is a unique solution for you. Every widget you will find is of the greatest quality filled with rich features. Through our templates, we ensure that people will begin to pay attention to sports activities.
The composure and expertness level our designers provided will blow you away. W3layouts has remarkable themes with striking features, built-in pages, color options, and awesome Google fonts. Our developers follow the latest web trends to help you establish a solid online presence.
Let us check the best features and widgets of our sports website template.
Full-size map view
If you click on the 'view larger map' button, the full-screen map opens in the next tab and allows you to search any address on Google maps. These maps have great significance for business owners apart from merely providing the directions. They allow establishing trust and a straight connection with your target audience.
The maps in sports website templates will take your business to an entirely different level. They enable the clients to have a virtual trip and create a friendliness atmosphere before a physical visit.
Video Player in Magnific Lightbox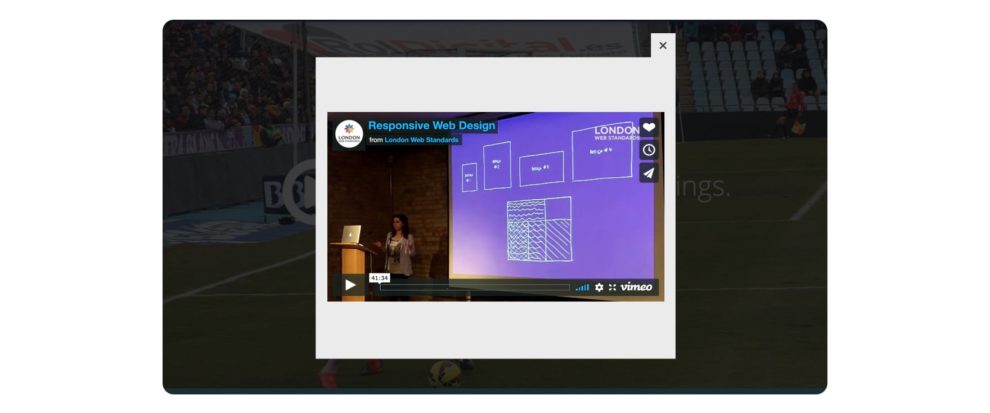 Video lightbox allows you to insert video in the popup. On clicking on the play button, a pop-up appears which has a video embedded in it. It has view full-screen mode, like, share and watch later options. The video lightbox is purely designed with HTML5, CSS3, and JQuery.
The newly introduced feature in our templates has proven a boon for marketers and visitors. The lightbox feature occupies little space and potentially upgrades page load speed.
Comments for Blogs
The comment section is the way of representing oneself. People may read your blogs, but unless they give their precious comments, your business will not attract clients. The commenting section is a method of generating leads that allow your blog to reach a maximum audience.
Our sports website templates have a well-established built-in section for blogs and comments. The comment area has a user image, name of the author, date of comment, description, and reply button.
Calendar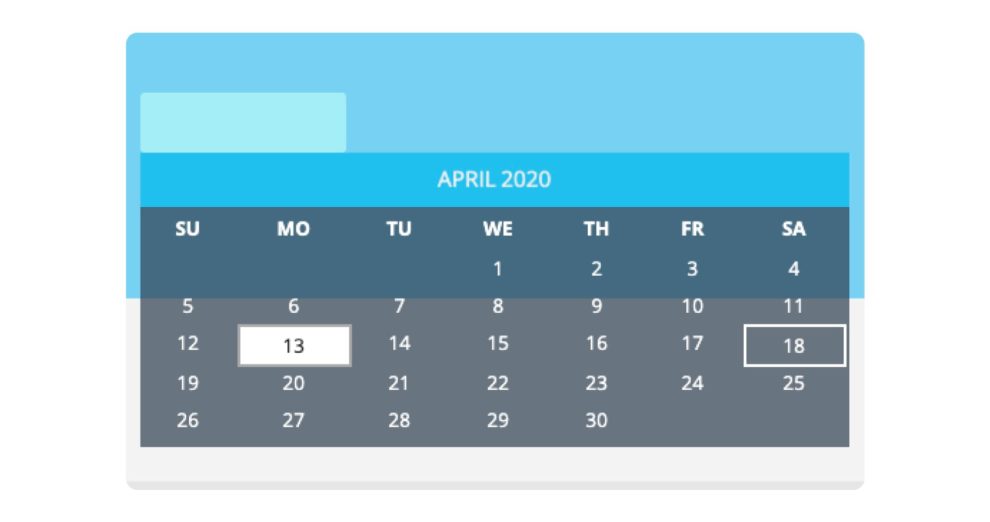 The calendar helps you to organize your work and schedule. You can manage and highlight the important dates of events and business gatherings. Our calendars are appreciated by the tech-savvy people. The calendar widget looks excellent on Android and iOS devices.
On clicking on the text field, a calendar opens and on date selection, it is entered in the field. You can customize the appearance as per your website requirement.
Table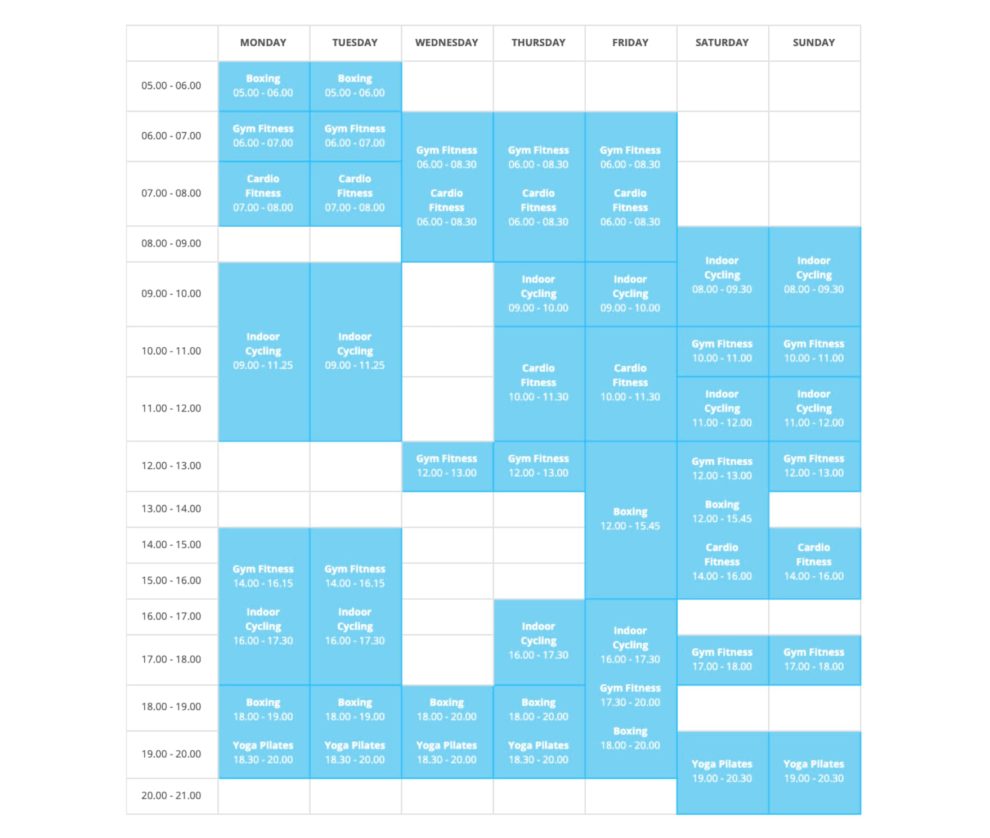 These tables are used for presenting the data in an organized way. Our W3layouts sports website templates have a cool appearance with unique color combinations and awesome fonts. They have rounded corners, fixed headers, and alternate columns and row designs. For large content, they have a vertical scrolling. You can change the color and fonts according to your theme appearance.
The other features you can add are animation or highlight on hover or outbound links in table cells. These tables are responsive, attractive, and give a formal look to your website.
Ads Widget
The ads widget works well if you wish to market your website and earn revenue. When you display ads on your website, it reflects professionalism and trust in the customers. More is the click-rate, the high income can be generated through Adsense. It is a ready-made layout to display the ads and escalate your business.
This widget in our sports website templates is exclusively designed with HTML and little shadow effects added by CSS3.
Menu Icons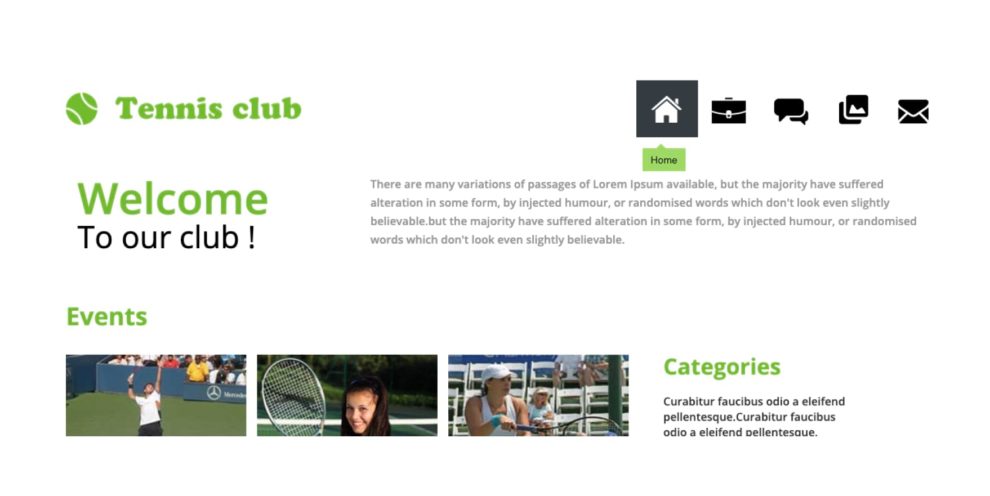 Some of our sports website templates have quite a unique appearance, where the menus are represented through icons. On hover on each icon, a tooltip appears to show its title. The new widget style determines user experience, SEO rate, and style guide. Effective navigation increases page views and generates higher revenue.
Such menu icons are gaining popularity and respond well to all types of devices. They give a subtle experience, simplify the navigational process, and allow easy integration with websites.
Product Categories, Colors, etc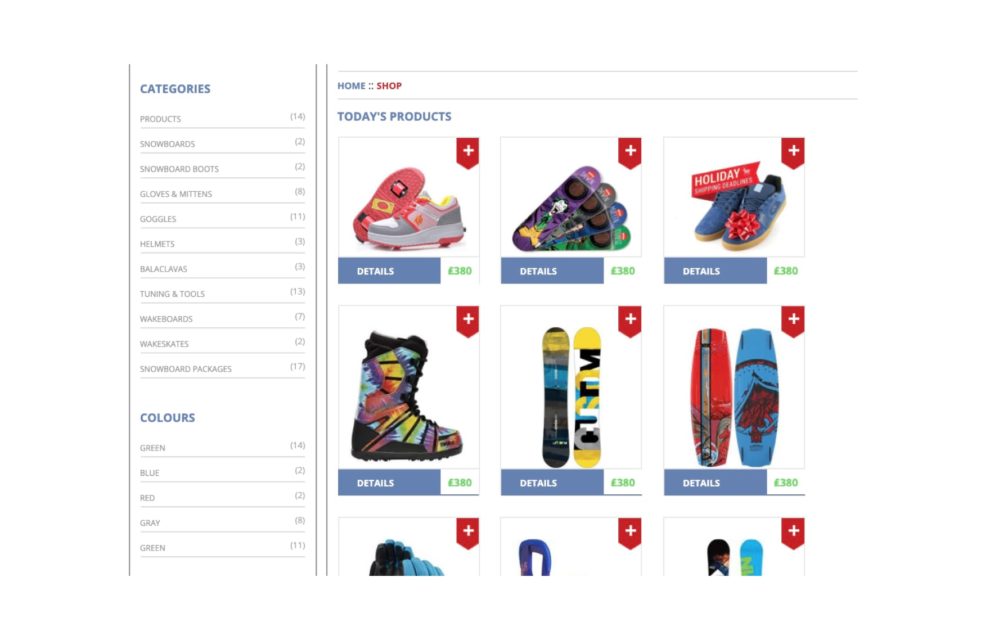 The product categories are specifically important for the e-commerce section. It facilitates the user to sort the products based on color, size, and price. This ultimately boosts the trading process and helps in developing an effective e-commerce site.
For developing a useful product page, use good quality product images, insert CTA buttons, product description, and product recommendation. The page should be very simple for the user to appreciate even who possesses the zero-coding knowledge.
Bullets for Section Navigation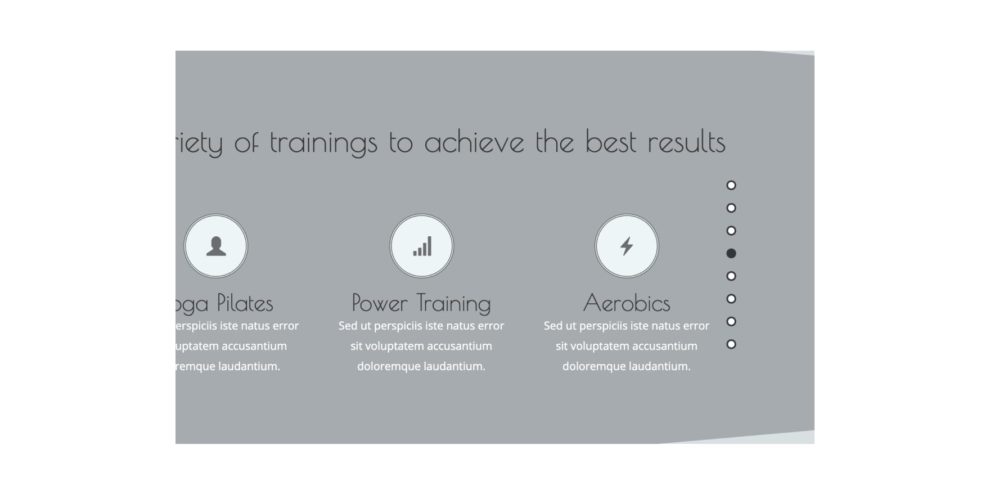 The navigational bullets are placed on the right side of the template. These bullets are called vertical navigation which enhances the beauty of the layout. On clicking of each bullet, the respected section appears through animated sliding effects. It makes the templates appear modern and clean.
This is one of the unique features in sports website templates and provides easy navigation for visitors. It eliminates your efforts to scroll through the complete web page to access every section.
Highlighting Active Menus
On hover, every menu item, the color changes and shows three dots at the bottom. It allows them to appear different from non-active menus. This style is added through JQuery script and CSS. On page load, the home page menu remains active.
You are free to change the pattern, color, background color according to your website theme. These exciting and lightweight features enable us to bring out the creative side of your business.
Conclusion
We have seen a couple of stunning and interactive features of our sports website template. Our templates are designed with the latest trends that follow all the W3C standards. The templates have a gallery lightbox, blog, and sports portfolio and suitable for sports marketing or business.
These themes are responsive, available in both dark and light themes, well documented, and have a clean code. They are suitable to start your website if you have minimal experience in the coding field.
Our templates are available in both free and premium versions. Click on the link here and follow the steps to download the free sports website templates from our best collection.