8 Free Video Content Portal Website Templates
Online video streaming is one of the most game changing arenas of the digital age. Breaking out with your visual content has become so easy. All those who wish to come out with their own content, or become movie reviewers, can follow their ambitions freely.
All they need is a website!
This category holds a bunch of video content website templates for movie reviewers, vloggers, movie directors, video production companies, video streaming services, music streaming services, and all other types of businesses related to visual content.
These HTML and CSS built templates are dressed up with features like playlists grid, video players with the comment box, search box, etc. taking the user experience to the sky.
You would always want your users to use your website on their mobile phones. Isn't it? The bootstrap framework offers smoothest mobile responsiveness to these templates.
You can even test a demo of each template before going ahead with a download.
Have fun building your website!
Features of Video Content Portal Website Template from W3Layouts
Nowadays every website supports video content which is packed with outstanding characteristics and excellent attributes. Whether a small or large business, videos have become a primary requirement of any website.
Our video content portal website templates have emerged as a boon for vloggers, movie review websites, or event organizing websites.
Let us have a look at some of the most amazing features from our HTML website templates.
Video Gallery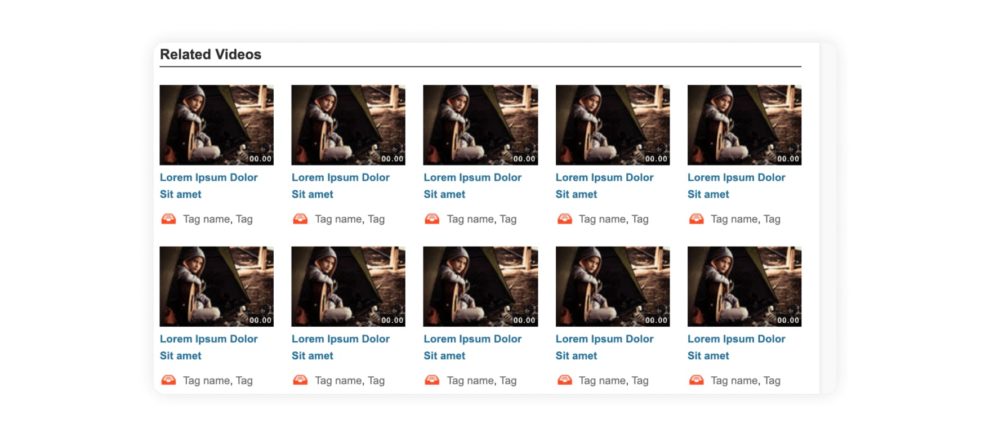 Catch a demo of this template here.
W3layouts has the best and high-quality video gallery widgets. The video galleries are primarily used for wedding templates and photography website templates. By eliminating the video gallery in your website template, you may lose many of your potential customers.
The video content portal website templates provide you with many options to unlock the creativity side of yours and show excellence in projects.
Website Data Statistics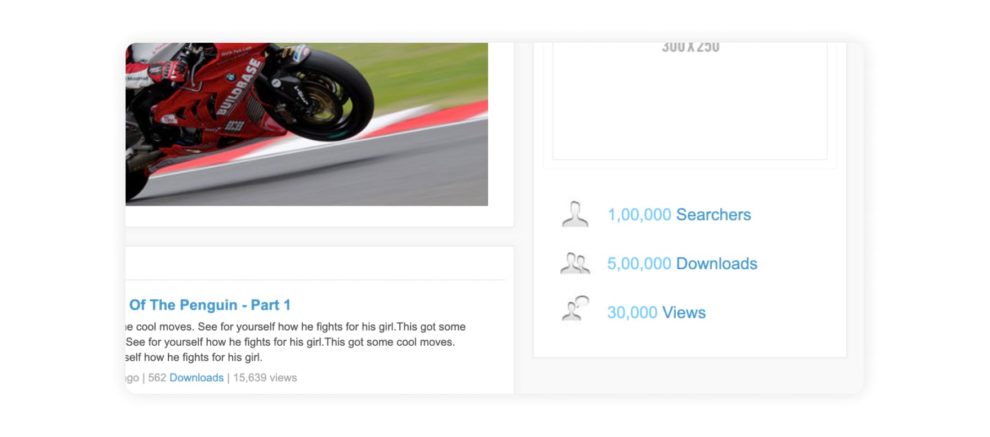 Catch a demo of this template here.
The website owners should always keep track of the number of downloads, viewers, and people accessing their website daily. The dynamic and visual representation of data informs the user about your website's prominence.
Such widgets develop trust and confidence among your users and inform them how well your website is performing.
Popular and Recent Videos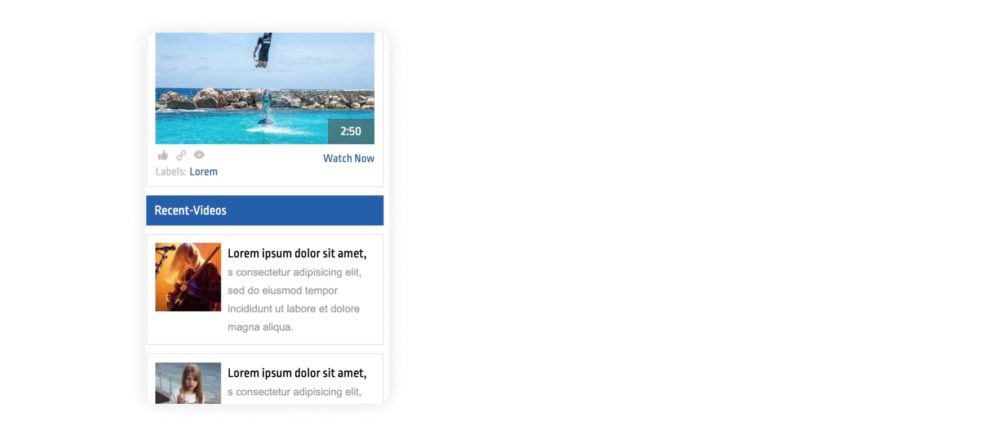 Check out the template here.
Our video content portal website templates give you plenty of options to create an outstanding popular and recent video widget. The framework is responsive and adds uniqueness to your business ventures.
The themes are SEO-friendly, retina-ready, and can be integrated with little efforts. By selecting our themes, you can represent both the features in different widgets.
Multi-Sharing Buttons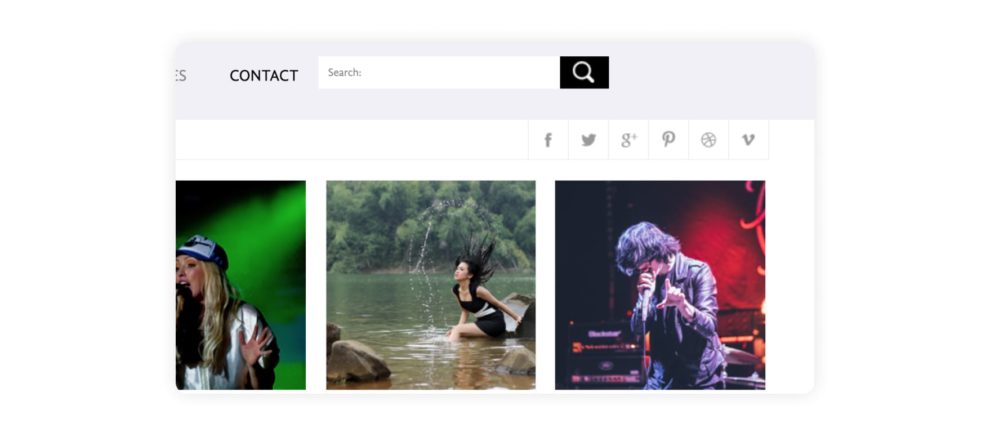 Check out this website template here.
Our templates have multi-sharing buttons such as Facebook, Twitter, Google, and Pinterest. These are the common social sharing platforms that people use to stay in touch with one another.
Social media power will take your enterprise to people worldwide and your business promotions can be felt everywhere. The buttons are designed with basic HTML5 and CSS3.
Newsletter Subscription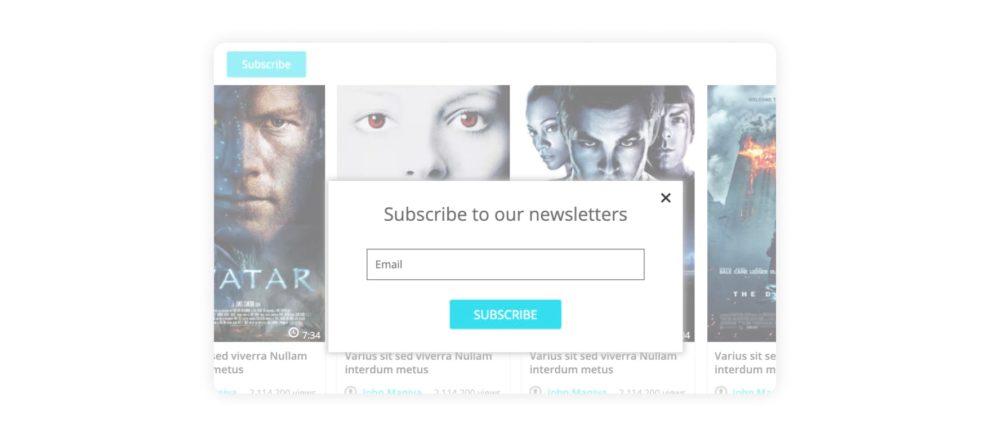 Check out this template here.
On clicking on the subscribe button, the newsletter subscription box opens in a lightbox. The pop-up has an email field, 'subscribe', and a cross button. The subscription box will build your email list and convert leads into revenue.
The video content portal website templates from W3Layouts ensure to develop a loyal customer base and establish market branding.
Multiple Sign-In Options
You will get the form in this template here.
You are free to create an account or sign in through Facebook, Google, or LinkedIn. Our sign-up forms make things easy for users to access the website. The forms open in a pop-up and make the complete background inactive and transparent.
Our users appreciate such forms that allow users to sign-up with their personal accounts. This reduces your time and efforts to sign-up successfully for any site.
Conclusion
Many entrepreneurs are getting benefitted from our website templates. Our experts make sure to determine the professionalism of your website.
Some of the features can be customized with little efforts and you are ready to launch your final product.
Our templates are available in both free and paid versions. Click here and follow the steps to download the free video content portal website templates from our collection.