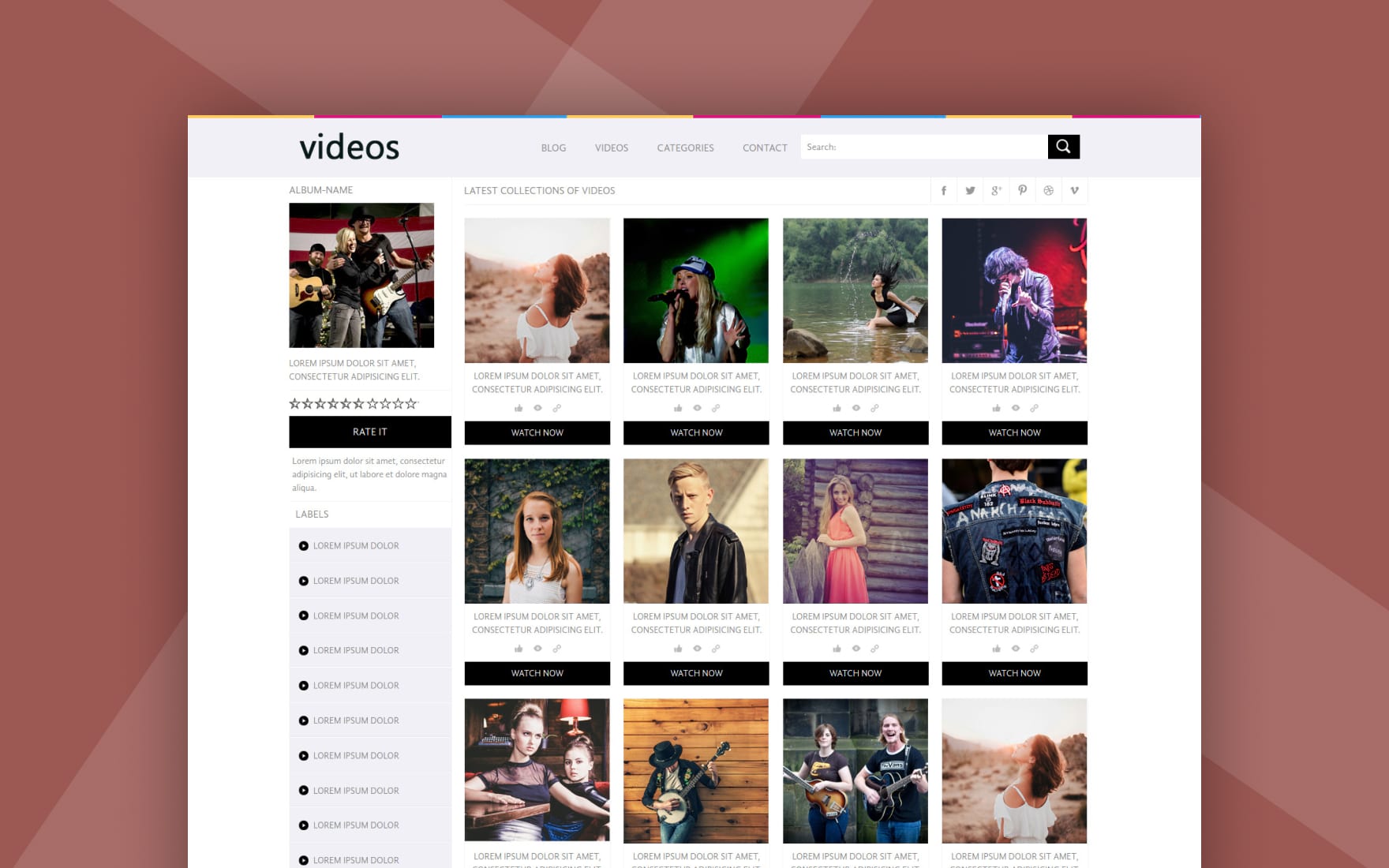 Videostube – Video Streaming Website Template
Videostube is a free video streaming website template for online streaming video websites like Youtube, Vimeo, MetaCafe or else. Are you planning to build the next big thing in the online streaming space? Or maybe you want your creations on an online platform for people to stream. Or maybe you host a music concert of whose videos you want to stream online. The possibilities are endless with a website template like this.
It's hard to build an online video portal from scratch and the complexity is huge. So while you take care of building the system, use this stunning theme for your site. This web template comes packed with a lot of features like:
Responsive slider
Lightbox plugin
100% responsive
Cross Browser fluidity
Interactive Drop down menu
Stock Images and much more
W3layouts Website Templates:
W3layouts website templates are built on Bootstrap with HTML & CSS. These templates are fully responsive, which means your site will look stunning on any screen size and resolution. Which is very important and here's why.
Imagine Youtube didn't have an interactive design or any design whatsoever. Just video blocks on a dull page with no menus or dropdowns. Oher video streaming platforms would have taken over the market by now. Nowadays If your product doesn't look good, it will not sell. Videsotube is one of the best online video streaming website templates that we have created.
The design is stunning, which has been done with attention to the minutest of details. This Bootstrap web template will surely take your website to a whole new level.
All of the W3layouts themes are easy to customize. Use the "Demo" option to see how it will look on a live website and the "Edit" button to customize it as per your needs. Download Videsotube for free and build the next big video streaming platform today!
Also, do check out our other video website templates that are available for free download.
License: Under Creative Commons Attribution 3.0.
Images by FreeGreatPictures