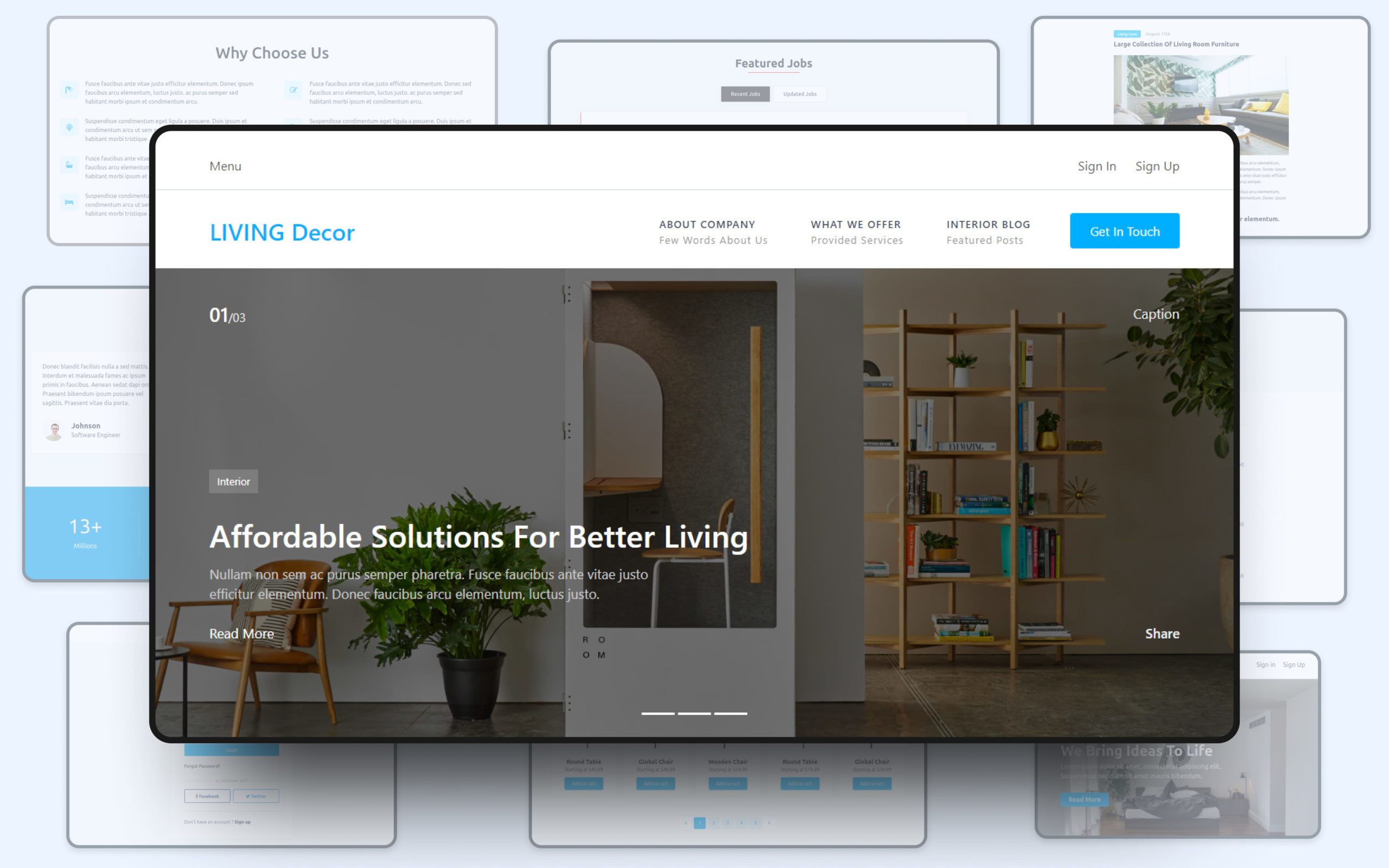 Living Decor is a premium website template from the interior design category. Due to its exhaustive features and collection of pages, it is most apt for big interior designing firms. But you can also use it as a freelance individual interior designer if you are planning to build a team later.
This premium website template comprises 22 HTML pages that assist you in building a complete website. There will be no need to look for any extra pages after you download this template. It has all those features, widgets, and icons, that are needed for an interior designer website.
Professional Look
White canvas with sky blue scattered in the form of icons and buttons give a serene and royal look. For an interior designing firm, colors become their brand. They speak about your taste to the audience. The visitors get a hint of your visual style even before they approach you.
Unique Hover Animations
Every clickable element is coded with CSS hover animations. The pictures of team members turn to black and white, the icons glow fade, the hyperlinked texts change their color, and the page navigation titles slide out of the rows.
No Use of Bootstrap
For fast navigation and loading speeds, it's important for the website to be lightweight. Our designers have achieved a website template that supports high-resolution pictures but is also light as air.
---
This premium website template comes with all the necessary pages and web elements following a homogenous design. This way, there is no need to download individual elements and struggle with their customization.
Here are some featured pages of this template,
Blog Page
It has a simple layout with blog thumbnails arranged in ordered grids. Each grid has a title image, posting date, writer's name, number of shares and comments, blog title in the mentioned order. The image and title are the clickable parts that will take the users to the single blog page which has comments listed along with social media sharing buttons. There is also a comment form for the users to share their views on the article in front of a community of readers.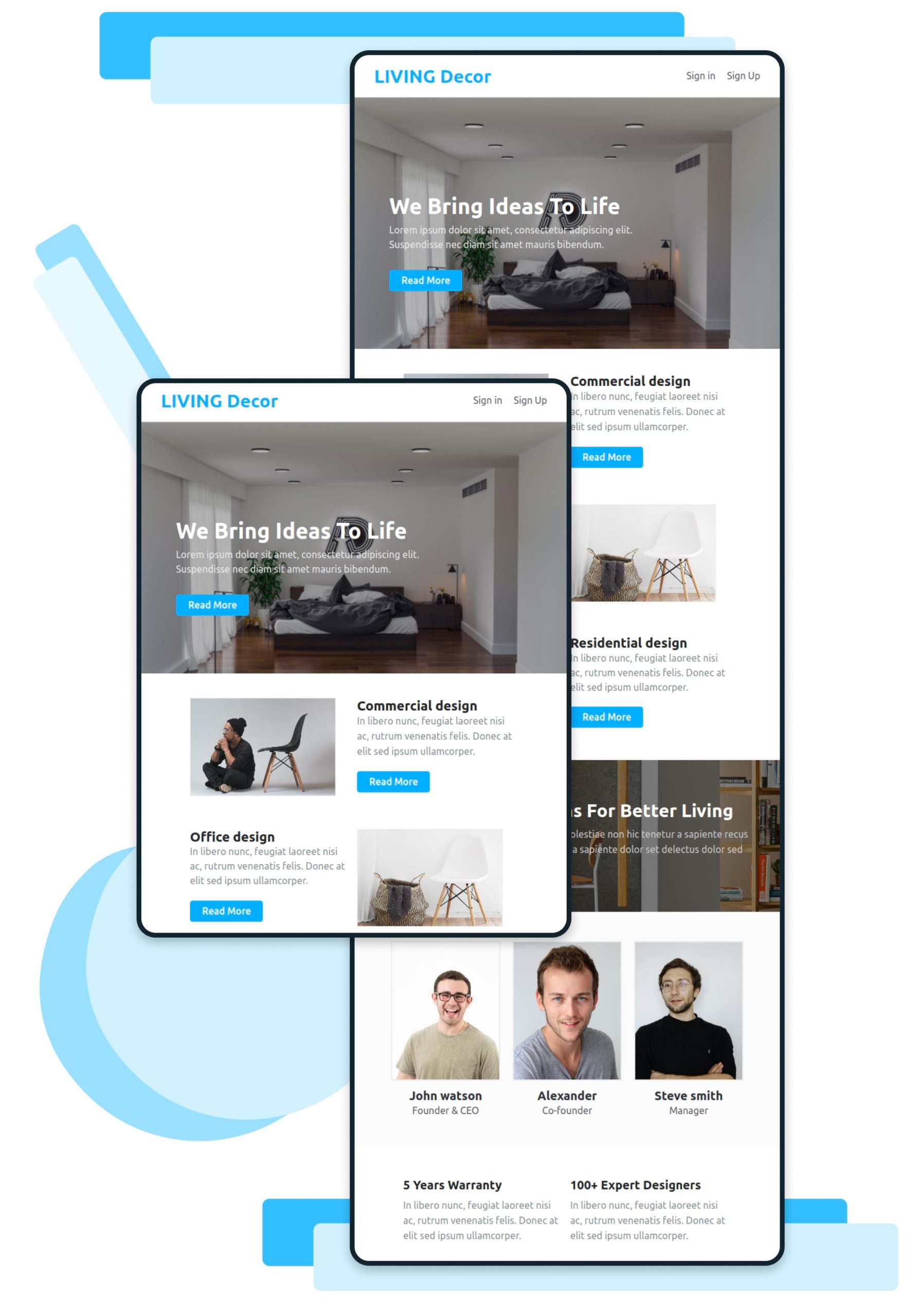 Email Template
With text overlays on images, CTA buttons, pictures of your team members, number counters, and your business highlights, this email template amplifies the intensity of your email campaign. List your products with discounts and link informative blog articles in your emails to entice the readers to click them. Make the best use of this concise email template by adding engaging texts on the picture banners.
eCommerce Page
Market and sell your furniture and interior design accessories using the eCommerce page in this premium website template. Any number of products can be listed on the pages with their price and 'add to cart' button. The eCommerce package includes a single product page and a cart. Add more pictures of your product and write a description explaining its features. The page also gives suggestions to the users. The cart has product adding and removing buttons.
Login Page
The page has a centrally placed clean form with email and password boxes. Due to its plainness, the login process becomes very easy for the users. To make it easier, users can also opt for logging in through their Facebook or Twitter accounts. This is for those who don't wish to create another account. The form also shows an interactive message for the wrong entry of email-id and password. With the knowledge of HTML, you can also add more login options.
Search Page
For a website with exhaustive information, a search page is vital. Instead of getting lost from pages to pages, users navigate to this search page and type in the keyword for their search. Within seconds, a list of results will appear with the title, link, and a snippet of information containing the keyword. Including this page on your website reduces the bounce rate by providing immediate solutions to user's problems.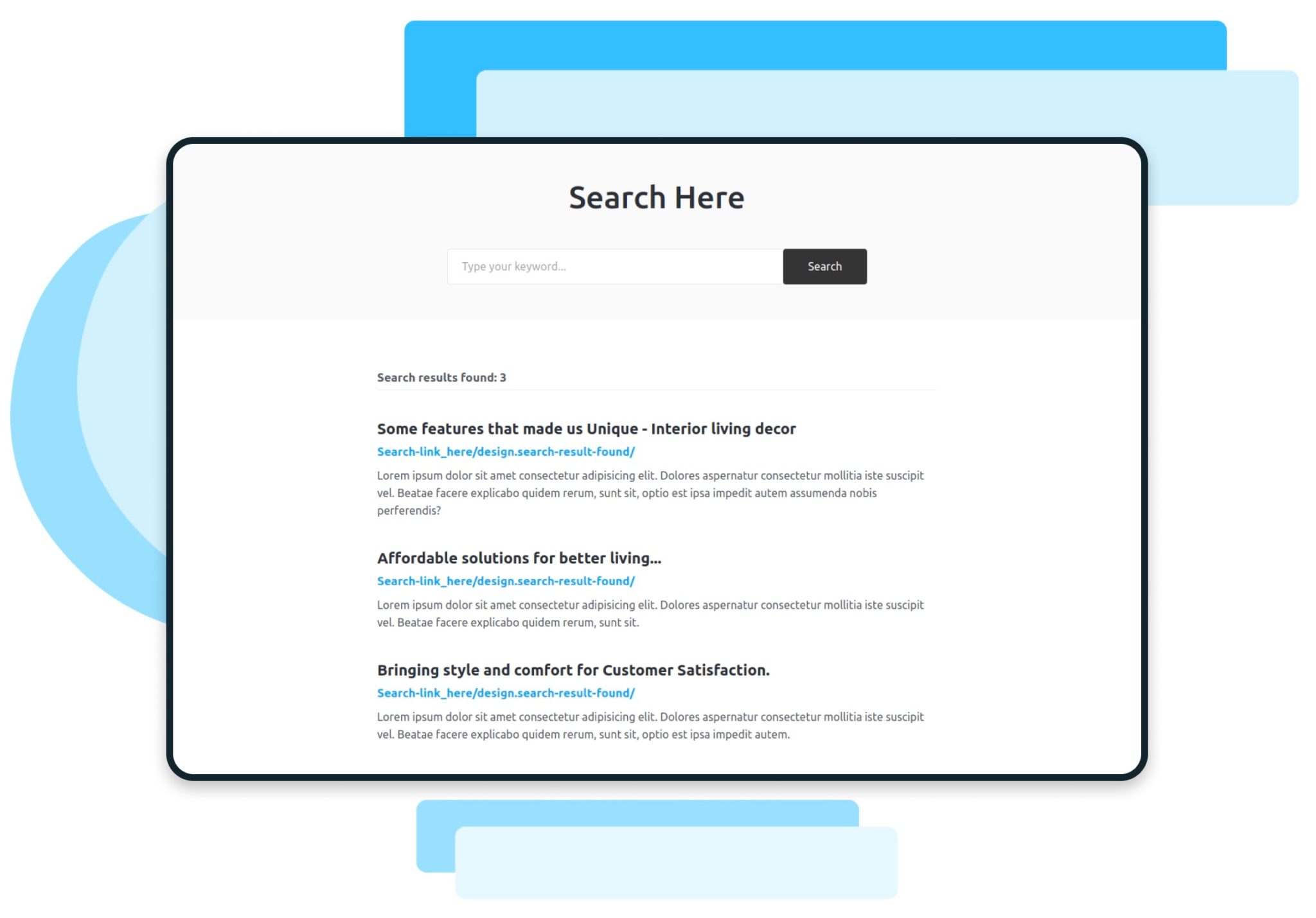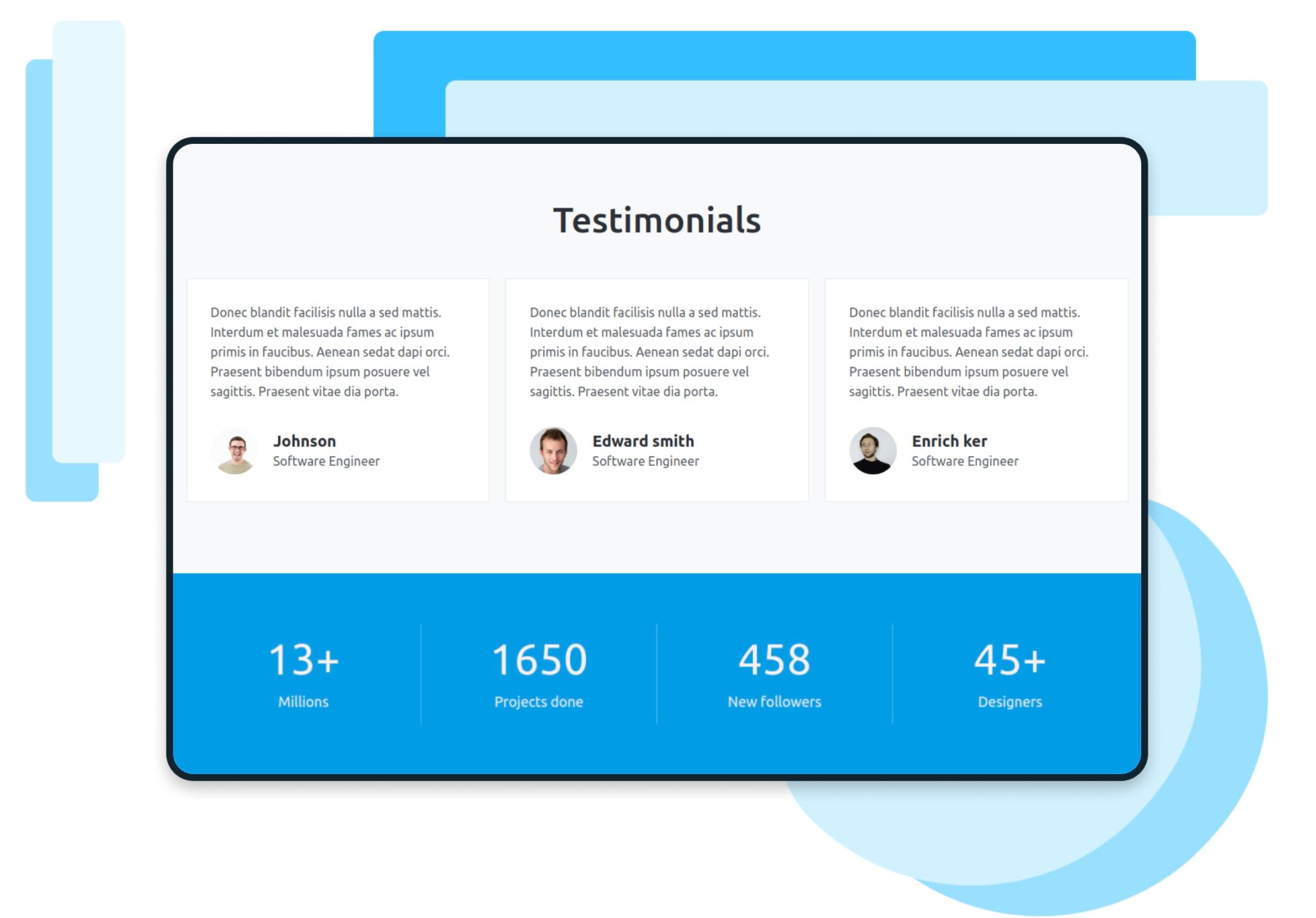 Testimonials Page
Testimonials have become the new quantifying parameters for the quality of services. By adding testimonials, you can get rid of case studies that are rarely read. Encourage your visitors to write down their experiences about your services and display them in the testimonial section. The cards have enough space to write a decent review, along with the picture and name of the customer.
Why Choose Us
Find this section on the home page where you can write selling points about your products and services. Make use of symbolic iconography to throw light on the text. Write about your team, experiences, collaborations, a new range of products, industry accreditations, and any other achievements.
Download this interior design premium website template and showcase your best work to the world. The website template is available in two plans. Freedom and Extended.
Both the plans include all the pages but with Freedom, you get a single domain usage while with Extended you can use the template on any number of domains.
Check every page of the template by going through a demo and buy the right plan.
Have a great time building your website.
Pages Available :
Home
About
Services & Services single
Team & Team single
Portfolio & Portfolio single
Blog & Blog single
Sign in
Sign up
FAQ
Timeline
404
Coming soon
Email template
Search results
Ecommerce & Ecommerce single
Ecommerce cart
Contact
Template Information:
Template Name: Living Decor an Interior and Furniture Category Responsive Web Template.
License: Freedom Licence.
Compatible Browsers: Google Chrome, Firefox, Safari, IE 10, Opera, etc.
Source Files included: HTML files (.html), Style Sheets (.css), Images (.jpg/png/gif), JQuery plugins (.js), Fonts (.ttf).
High Resolution: Yes.