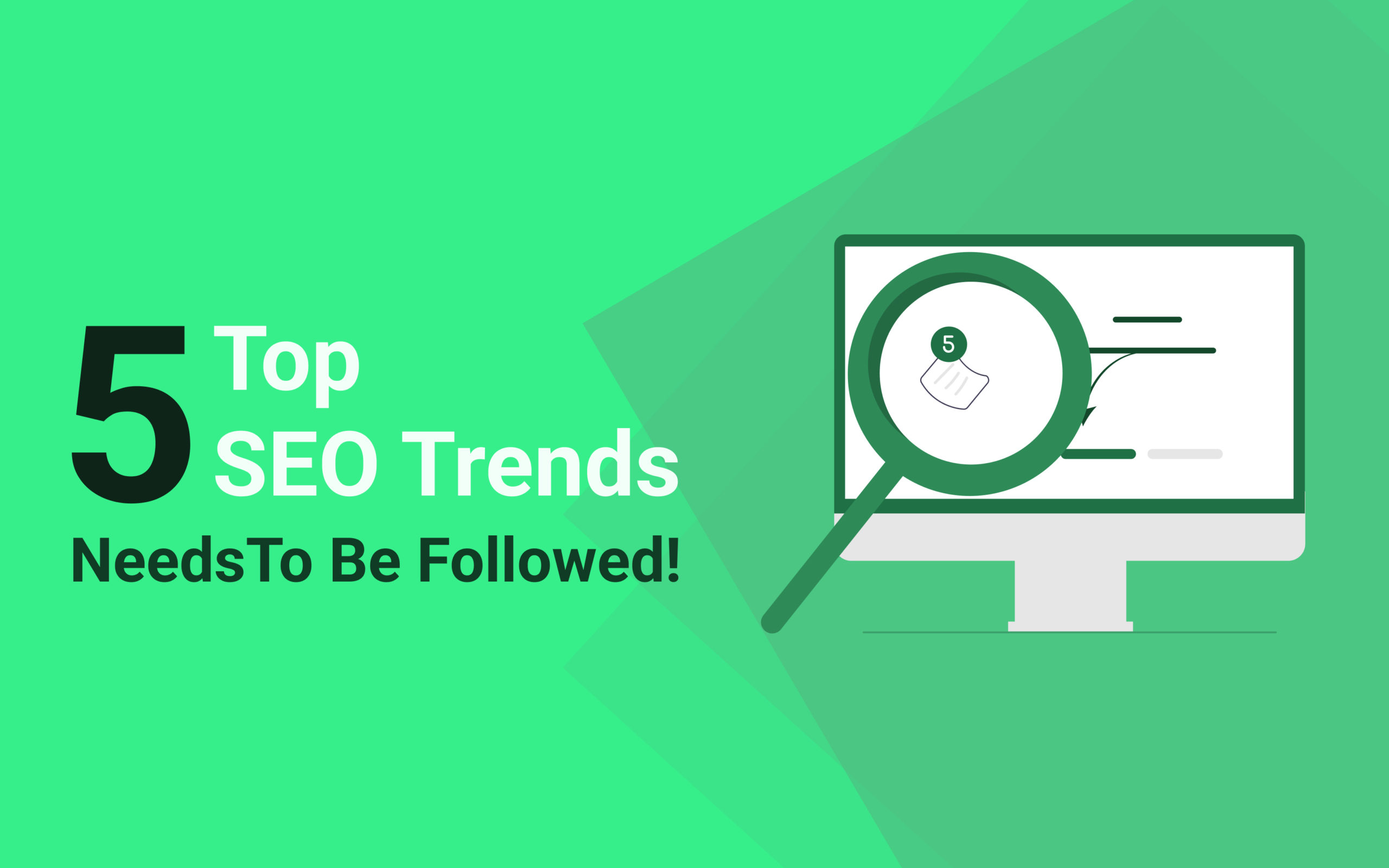 SEO is one of the crucial ways you'll build your brand and find an audience online. Like most things online though, the trends can change so fast. If you're not staying up to date with them, you may not be able to get the most from your SEO strategy. Here are the top trends that you need to be watching right now.
1. Content Quality
This should already be part of your SEO strategy, but it's more important than ever before. If you're not offering top-quality content, then your audience isn't going to stick around to see what you're offering them. You'll also see that you won't be ranked as highly in search engine results, limiting who gets to see your page.
What does it mean to have top-quality content? This means offering content that's useful and engaging for the reader, on a regular basis. If you're focusing on what they want from you, that's a good place to start. Creating how-to blogs, video guides on how to use your products, and so on, will all help your SEO in the long run.
2. Using A Mix Of Content
A few years ago, creating content would be just about writing blogs to go on your page. However, in this day and age, there are so many different ways to make content. If you want to stay ahead of the pack, then you need to be putting all these strategies to good use.
That means using images in posts, creating infographics, and creating videos too. This is all-important, as it helps you get more reach. You'll also want to make sure any media in your content is marked and captioned correctly. Google wants to be able to put images and videos in context, so if you help that process along, you'll be ranked higher.
Video Help SEO Ranking
Google shows a video thumbnail next to a search result, which it does for most of the search results, users are more likely to click that listing. The presence of the thumbnail makes the result in rich snippets tend to have higher click-through rates than standard snippets. There will be an impact on SEO directly and indirectly due to a video added to the content and it influences other factors that go into Google's selection system.
How to Create High-Quality Video That'll Boost Your SEO
Creating a Video content sounds difficult for most of us but there are free stock videos and motion graphics available which can used for free and create stunning videos. Checkout this background loops videos you may use these video clips free of charge, in both personal and commercial productions.
3. Focus On The User
Of course, you will have your end user in mind when creating your SEO strategy. You want to give them an experience on your site that's focused on them and what they need. This has become a real trend in SEO now, as sites that have a better focus on the user will always rank higher.
As such, you'll be wanting to really think about what the user needs from you. Every design decision made on your site needs to be made with that user in mind. You'll also need to remember that your user's needs can change over time. It's not enough to make your way to the top spot on Google, you'll need to be tracking what your audience wants so you can keep that top spot.
4. Quality Backlinks
Backlinks have been a crucial part of an SEO strategy for a while now, and it's becoming one of the most important ways that you can rank up on search engines. When a high-quality site links back to you, that's showing that your site is worth paying attention to. As such, you want to make sure that you're getting those links.
There are a few ways you can ensure that you're getting these backlinks. Firstly, you can work on your site quality overall, as that will encourage other sites to link back to you as an authority on your topic. You can also work with other sites directly to get those links. Creating partnerships with them will get you those links, and will improve your SEO.
5. Internal Linking
On the subject of links, creating internal links will also help a lot when it comes to your SEO strategy, as they're more important than ever before. This is something you'll want to be used if you want to become an authority on your chosen topic.
To do this, you'll want to link to other relevant pages on your site, as you create more content. When you have several pages interlinked together, that creates a web of content that shows search engines that you have the information that searchers are looking for.