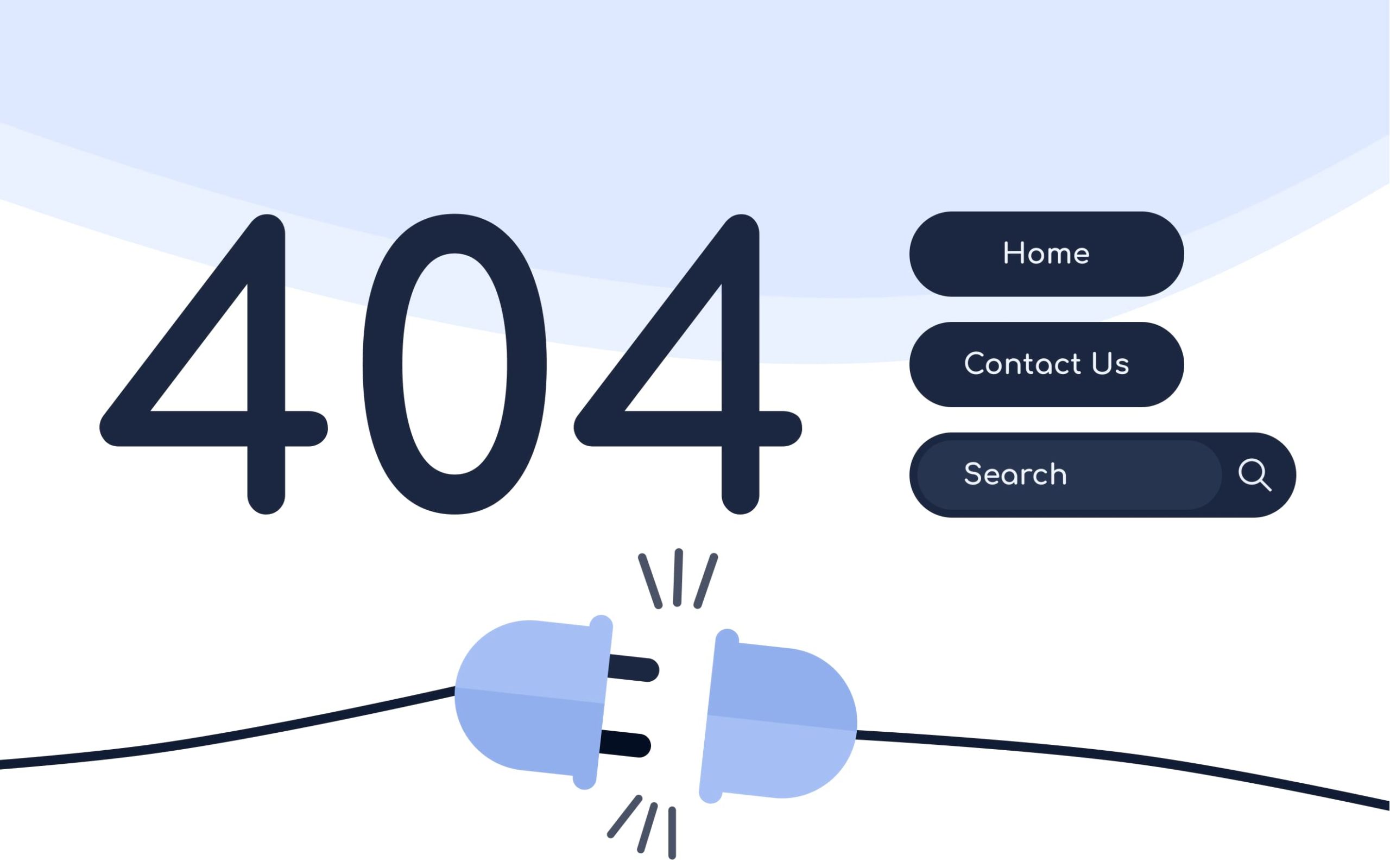 What are the 404 errors?
A 404 error takes place when the URL a user wanted to visit could not be located. The problem is not with the server or internet connection, but with the webpage itself. Maybe, the website owner has deleted the page or have shifted it to a new web address. It may also be the case where you have made a spelling mistake in the URL.
How to fix the 404 error?
This error can have two sides. One is the client-side (the one who is browsing the website), and the other is the website owner's side.
At the client-side, it must have happened because of the wrongly typed URL or not staying updated when the webpage was being moved to a new web address. The website owner must have sent you an update regarding this.
How to solve it from the client-side?
Try these ways to get rid of a 404-error page
Press F5. Refresh the web page.
Check the URL you have entered and retyped it.
Clear the cache memory and cookies of your browser.
Make sure that your computer or laptop is installed with an updated antivirus. Sometimes, even malware also causes an error.
How to solve it from the website owner side?
Try these ways to get rid of a 404-error page
If you have deleted or migrated any of your webpages to a new address, the search engines may not have indexed it. Once they recognize it, the issue will be resolved.
If you have shared the page earlier through an email newsletter, some of your users may have bookmarked it. In this case, update them about the latest link to the page.
Check the memory limit on your hosting platform. These errors can also be due to exhausting maximum memory allocated to your site. In this case, get in touch with your hosting provider and extend your memory limit.
Check the configuration of your SSL certificate by getting in touch with your hosting provider.
If you sneak a bit more into the analytics of your 404 errors, you will be able to understand one crucial number. No. of visitors landing up on your 404 error page. Using a smart strategy, you can use this traffic to your benefit. Are you wondering, how?
By using an attractive, custom made, 404 error page.
What is a 404 error page?
A 404 error page is the landing page when the error happens. Typically, the page has a white wall with a message written on it. The text can be any of these,
"Error 404"
"404 not found"
"The requested URL was not found on the server."
"Error 404: page not found"
"HTTP Error 404"
This is how a typical 404 error page text looks.
It's plain and boring. Right?
No worries,
With some creativity, you can make this error page interesting. Like this!!
Amazing, isn't it?
With the use of more CTA buttons and catchy texts, you can convert the dead page on your site into a page that can earn you potential customers.
Why you need an attractive '404 page not found' for your website?
Here are 5 reasons why having an impressive 404 page will help your website,
Increased traffic
Uniform Brand Image
Less unhappy visitors
Loyal customers
Increased conversions
Now, let us look at each one of the reasons in-depth,
Increased Traffic
A custom 404 page is your playground for creativity. You can make use of graphics, text, or buttons to increase traffic on your website. Add a HOME button on the page, or a link to any specific page, or blog post which is under-performing. You may see an increase in the traffic on those pages.
Uniform Brand Image
Imagine. Your visitor is enjoying every bit of your website. He has already fallen in love with the design, animations, colors, and graphics. But suddenly he lands upon a dead link. An HTTP 404 error is displayed on the screen (the same old black Times New Romanish text with white background).
What do you think will happen?
Exactly!
It may have cost you hours and hours of struggle to build a house of cards. But it takes only a moment for it to collapse.
A custom made error page keeps your brand identity intact even when the user has stepped on a 404 error. Maintaining continuity in colors, layouts, and graphics will take your user back to the website without the slightest of distraction.
Less Unhappy Customers
When a user clicks on a link or visits a webpage, his balloon of expectations is packed with excitement. But, when he sees an error, it implodes into unhappiness. This is not good for your website and business.
An unhappy visitor may never return to you.
A page with a humble 404 error message text can melt his mood and retain an otherwise lost customer.
Loyal Customer
An ideal error page will never point fingers at the user. Instead, you fuel humbleness using all your creativity. You accept the mistake and apologize to the user for the inconvenience caused. And, this good behavior will win the hearts of the users, as good girl wins over her strict father. This naturally builds strong relations and loyal customers.
Increased Conversions
When your users are happy with your intent, it is more likely that they will subscribe to your services or buy your product. The overall effect of a decent error page can be reflected in a higher conversion rate.
How to create a 404-error page? Some innovative features for an outstanding 404 page.
Designing an HTML 404 page is an art of uplifting your online presence. You not only need to make the page appealing but also add features that will divert high-quality traffic to your site. Here are a few specific elements which you can add to your 404 pages.
Search Bar
Your visitor can type in keywords in the search bar to find the right direction to a specific webpage on your site. A search bar is that someone on a random street who you ask the right way when you have lost direction.
CTA buttons
If your visitors are too lazy to type in a search box, you probably know where they want to go. CTA, that is, Call to Action buttons can take them to any page on your site in just a single click. The most common is a Home button but you can add anything.
Article Link
If there is an exclusive article on your website which needs attention, you can add a button (linking the article) supported by a catchy text. If you are a travel blogger for instance and you have an informative piece on the cheapest places to travel, then you can write something like this.
Simple Language
Irrespective of what level of professional experience you have in your business, almost all your visitors have only a brief idea about it. And, they have come to your website only to know more!
So, don't confuse then using jargon or Shakespearean vocabulary. Strictly ban it! Use a simple language.
Use it as a Contact Form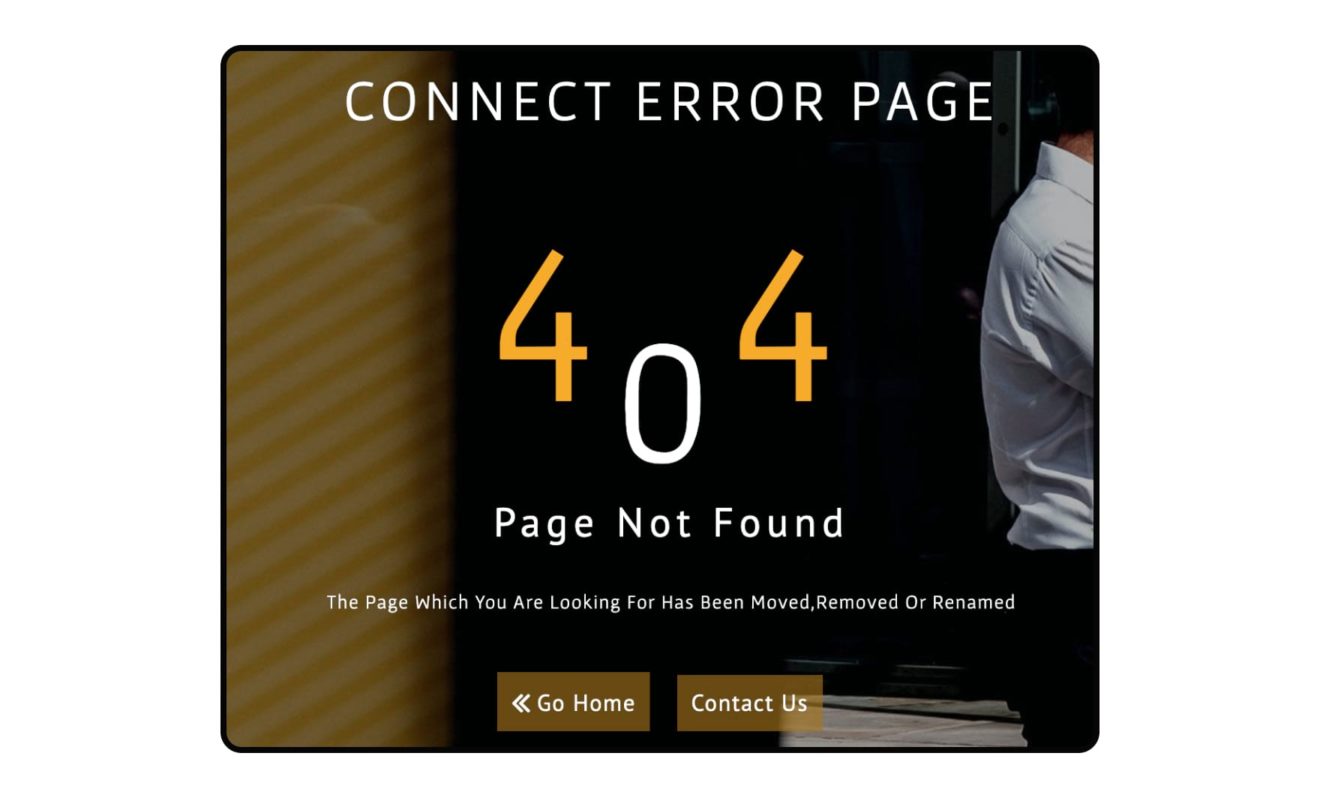 This may not be a revolutionary idea, but certainly, one to experiment. A contact form to enter email id along with a message for your visitors (to convey whatever they would like) would help you to get to know your visitors better.
Visit this page to download 404 error page templates for free
Instead of spending your precious time in creating a custom error page, download a readymade template from our website. Our collection of coolest 404 pages will offer you all the features listed above. With these, you can convert your error page into an excellent traction-gaining tool.
Check out all our bootstrap 404 error page templates for your websites built with HTML, CSS, and JQuery and create a lasting impression on the minds of your visitors.